The house at 24 Spruceland Avenue in Springfield, around 1938-1939. Image courtesy of the Springfield Preservation Trust.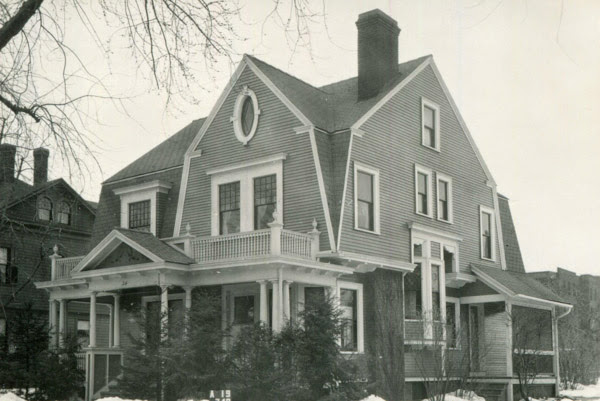 The house in 2017: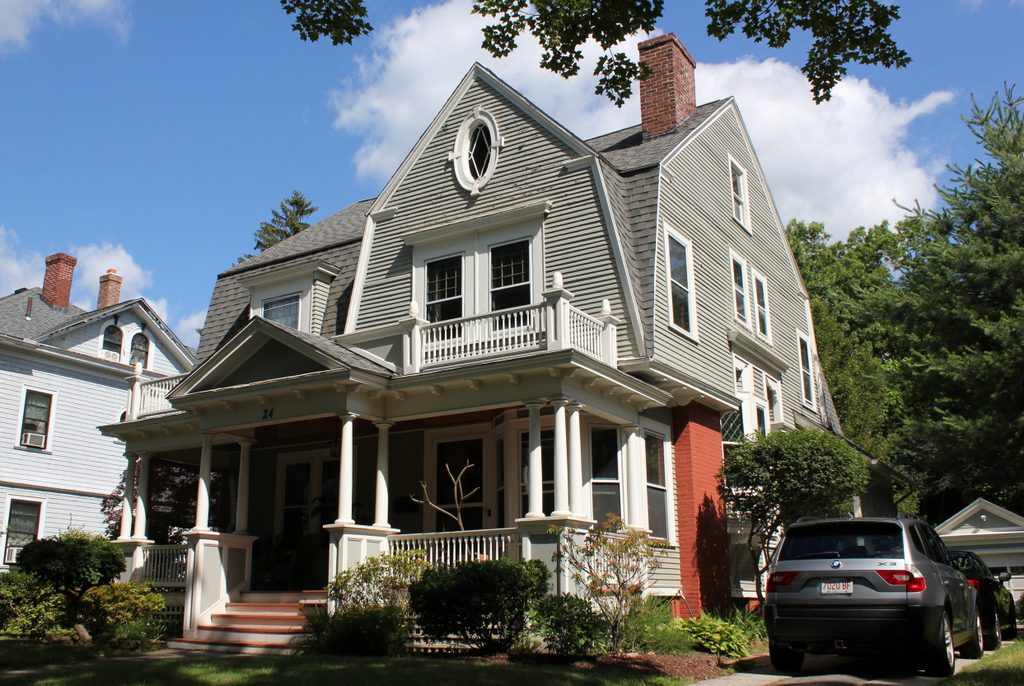 Albert and Greta Janes were married in 1896, and the following year they moved into this newly-built house in Springfield's Forest Park neighborhood, which was just beginning to be developed at the time. Homes such as this one attracted middle-class buyers who, thanks to the advent of electric trolleys, could live in a fashionable neighborhood on the outskirts of the city and commute to work. For Albert, this commute would likely have involved a short walk to Longhill Street, where he would have taken the trolley through Springfield, into Chicopee, and finally across the river to Holyoke, where he worked as a manager in one of the city's many paper factories.
The Janes's only child, Beatrice, was born a few years after they moved in, and she grew up here in this house. By the early 1920s, she was working as a clerk for Massachusetts Mutual, at their old headquarters at the corner of Main and State Streets, and she continued living in this house with her parents until her marriage in 1925. However, Albert and Greta would remain here for many years, and they were still living in the house, and nearly 70 years old, when the first photo was taken in the late 1930s. However, Albert died in 1946, and Greta sold the house the following year, after having lived here for 50 years.
At some point, probably after Greta sold the house, the exterior clapboards were replaced with aluminum siding. However, the house was later restored to its original appearance, and today there is essentially no difference between the two photos. It remains as good example of late 19th century Colonial Revival architecture, and it is now part of the Forest Park Heights Historic District, which was added to the National Register of Historic Places in 1982.