The house at 32 Spruceland Avenue in Springfield, around 1938-1939. Image courtesy of the Springfield Preservation Trust.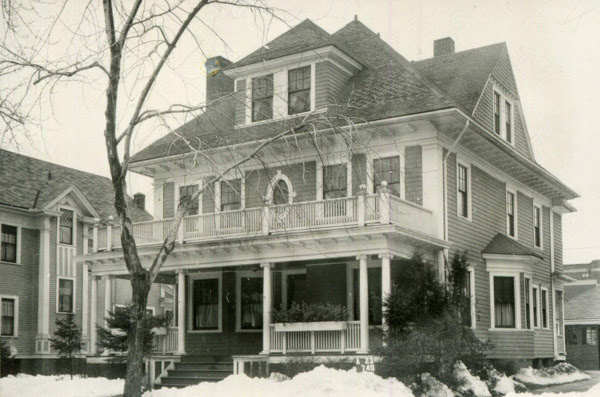 The house in 2017: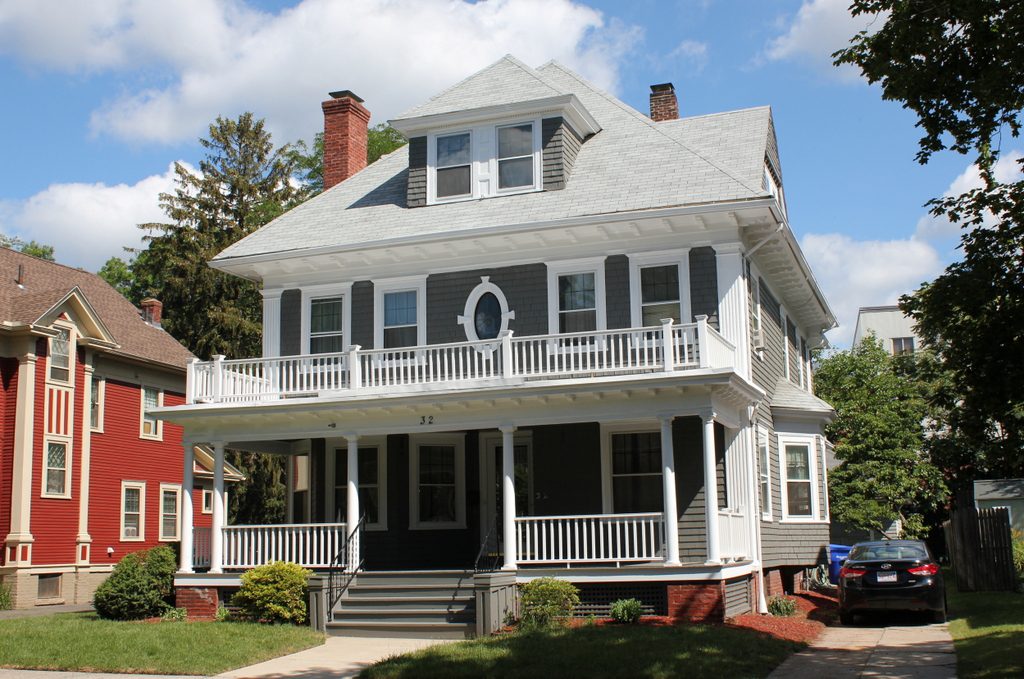 This house was built in 1902, and was originally the home of Edwin L. Bemis, a member of one of Springfield's leading industrial families. Born in 1858, he was the grandson of Stephen C. Bemis, who had founded the Bemis & Call Hardware and Tool Company in the 1830s. The company would remain in the family for many years, and Edwin's father, William C. Bemis, eventually became president of the company in 1897. Edwin also worked for the company, and was an assistant superintendent by the time he, his wife Carrie, and their daughter Marion moved into this house at the turn of the 20th century.
Edwin Bemis would later become the secretary of Bemis & Call, and he and Carrie continued to live here in this house for many years. Carrie died in 1925, and Edwin retired two years later, but continued living here until his death in 1933. Later that year, the house was sold to Paul and Sally Vining, who were living here with their children, Pauline and William, when the first photo was taken in the late 1930s. Paul worked as an assistant trust officer for the Springfield Safe Deposit and Trust Company, where he earned $3,000 per year (around $53,000 today) during the 1940 census.
The Vining family would remain here in this house until they sold it in 1953, and since then very little has changed in this scene. Like most of the other historic homes in the neighborhood, the house has been well-maintained and well-preserved in its original condition. Even the balustrade over the front porch, a detail that is missing in many other Forest Park homes, is still there in the present-day photo, although its appearance is slightly different from the first photo. Today, this house is, along with the rest of the neighborhood, part of the Forest Park Heights Historic District, which was added to the National Register of Historic Places in 1982.