The house at 240 Washington Boulevard in Springfield, around 1938-1939. Image courtesy of the Springfield Preservation Trust.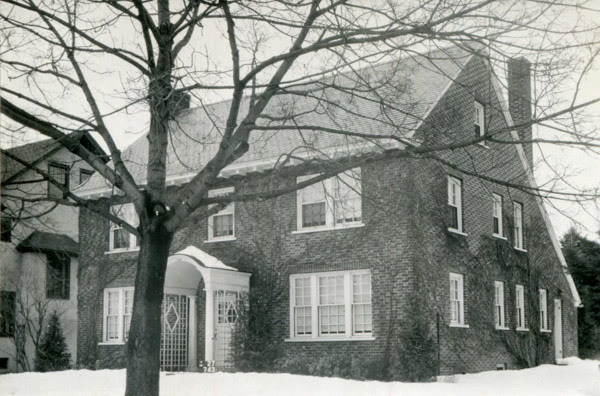 The house in 2017: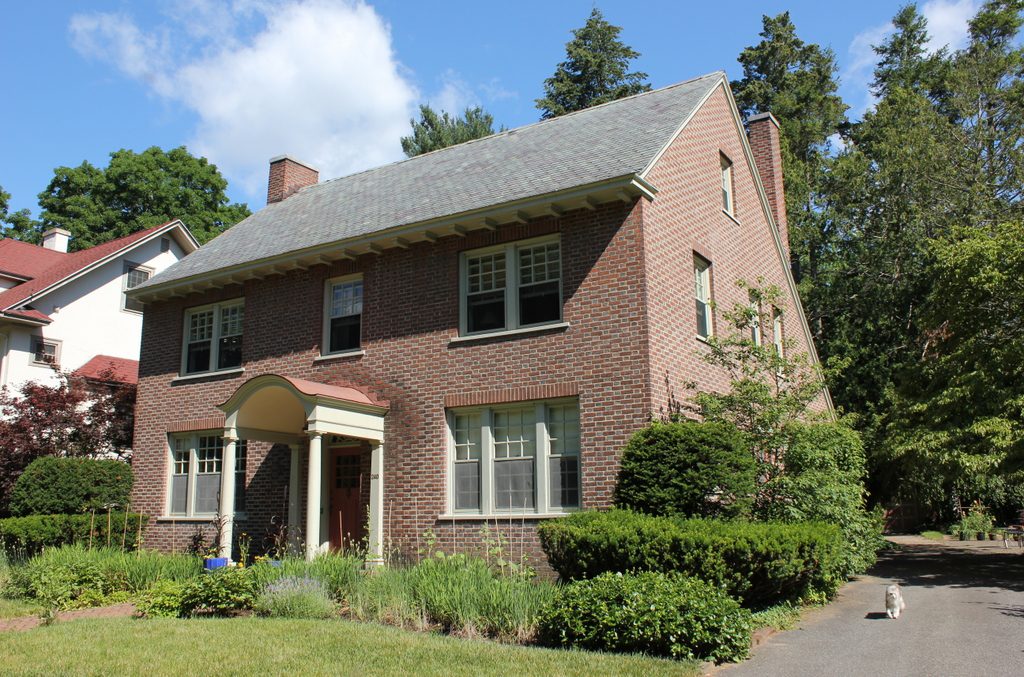 This house was built in 1915 on the north side of Washington Boulevard, directly opposite Forest Park. It was originally the home of Harry C. Collins, a civil engineer who worked as a manager for the Berlin Construction Company. According to its advertisement in the 1918 city directory, the company specialized in "steel buildings, bridges and structural works," and was headquartered on Sanford Street in downtown Springfield, at the current site of the MassMutual Center.
Collins lived here with his wife Marion and their daughter Nancy until 1935, when he sold the house to Charles R. Clason, a lawyer and law professor at the Springfield campus of Northeastern University. Now known as Western New England University, Clason taught at the school beginning in 1920, and he also served as district attorney from 1927 to 1930. He and his wife Emma had previously lived in a house on Rupert Street, but in 1935 they moved into this house on Washington Boulevard. A year later, Clason was elected to Congress, and he went on to represent Massachusetts's 2nd district for six terms, from 1937 to 1949.
The first photo was taken several years after Clason's election to the House of Representatives, and he lived here throughout his entire time in Congress. During this time, perhaps his most important vote came on December 8, 1941, when he was one of 388 representatives who voted to declare war on Japan after the previous day's attack on Pearl Harbor. He continued to serve in the House for the duration of the war, and was ultimately defeated for re-election in 1948, losing to future governor Foster Furcolo. He was, to date, the last Republican to represent the Springfield area in Congress, but he remained active in politics, serving as a delegate to the Republican National Convention in 1952, 1956, and 1960.
In 1952, Clason became the dean of the Western New England College School of Law, and remained in this position until his retirement in 1970. Both he and Emma lived here until they sold the property in 1976, and they both died in 1985, when they were over 90 years old. Since then, their former house has remained essentially unchanged, and it is now part of the Forest Park Heights Historic District on the National Register of Historic Places.