The house at 42 Florentine Gardens in Springfield, around 1938-1939. Image courtesy of the Springfield Preservation Trust.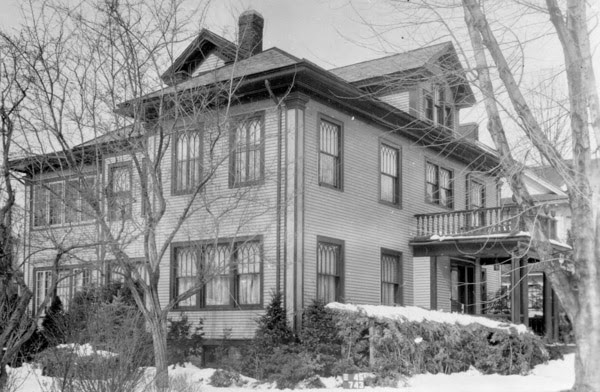 The house in 2017: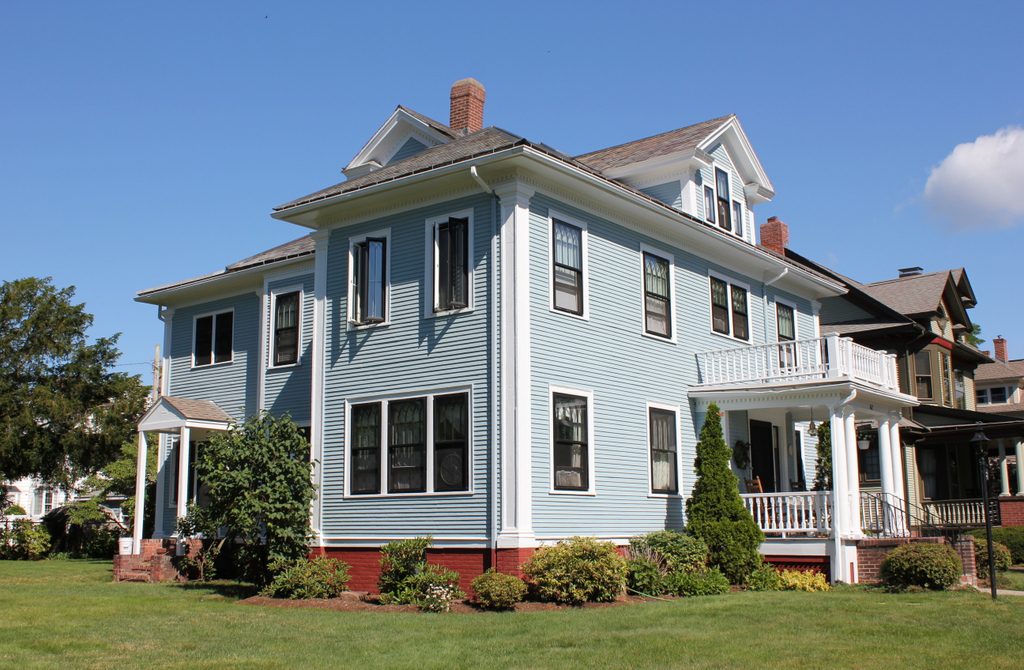 Francis D. Foot was one of ten children born to Homer and Delia Foot, and grew up in Springfield, in his father's house at the corner of Maple and Central Streets. Homer Foot had been one of the many self-made men of 19th century Springfield, beginning his career in 1825 as a 14-year-old clerk in the old Dwight store at the corner of Main and State Streets. However, by the age of 21 Homer Foot purchased the company, and it went on to become one of the area's leading hardware retailers throughout the rest of the 19th century.
Like his older brother Homer, Jr., Francis Foot grew up working as a clerk in their father's store, and they both became partners in the company, in 1866 and 1879, respectively. The younger Homer later built a house on Mulberry Street, but Francis never married, and lived with his parents until their deaths in the late 1890s. Around 1901 the old family home was sold to department store magnate Andrew Wallace, and a year later he moved into this newly-built home on Florentine Gardens, in the fashionable and newly-developed Forest Park Heights neighborhood. Like most of the other houses in the neighborhood, it features a Colonial Revival-style design, although it is somewhat unusual in that it has an asymmetrical front facade, with a wing on the southern side of the home.
By the time he moved into this house, Francis Foot was the president of Homer Foot & Co., and he would hold this position for many years. The 1910 census shows him living here with his brother Cleveland and sister Maria, both of whom were also unmarried, and the family also employed two live-in servants. Maria died in 1914, but Francis and Cleveland lived here until Francis's death in 1928.
The house was subsequently sold to Nelson J. Hibbard, the secretary and treasurer of Perfection Grate & Stoker Company. He and his wife Gertrude were living here when the first photo was taken in the late 1930s, and by this point he had become the president and treasurer of the company. They lived here for the rest of their lives, until Gertrude's death in 1956 and his death in 1959, and since then very little has changed in this scene. The exterior of the house remains remarkably well-preserved, down to small details such as the balustrade over the front porch and the Gothic-style window panes, and it is now part of the Forest Park Heights Historic District, which was added to the National Register of Historic Places in 1982.