The house at 26 Florentine Gardens in Springfield, around 1938-1939. Image courtesy of the Springfield Preservation Trust.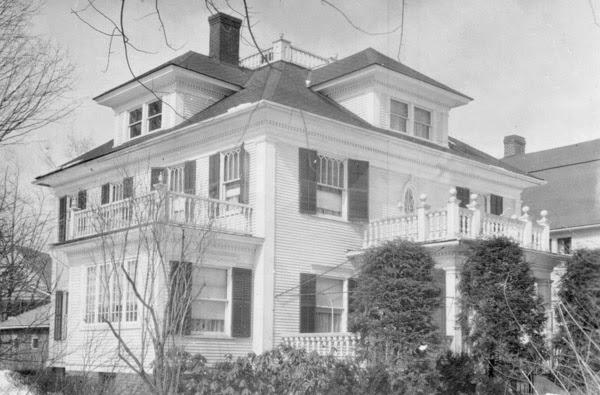 The house in 2017: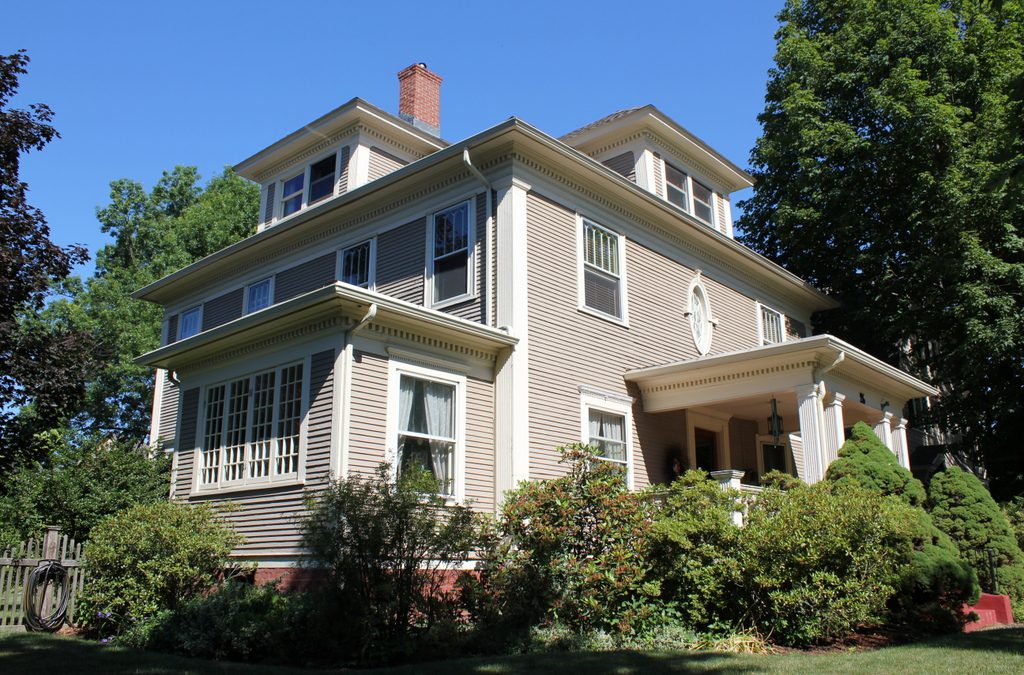 This Colonial Revival-style house was built in 1901, and was originally the home of Leander and Nellie Day. A year earlier, during the 1900 census, they had lived a few blocks away from here, where they rented half of a two-family home on Firglade Avenue before moving into this house. Leander worked a traveling salesman, while Nellie was the owner of N. S. Day, an "artistic novelties" company that had a factory on Bridge Street in Springfield and a store at Union Square in New York City. Leander was 55 during the 1900 census, and Nellie was 48, and they lived with their daughter Bessie, their son Jesse, and Nellie's mother, Elizabeth Phelps.
By the 1910 census, Nellie was still living in this house and was still listed as being married to Leander, although he apparently was not living here at the time. Instead, she lived here with her mother Elizabeth, her sister Anna, and Anna's husband, Charles F. Crocker. The family was still here until the late 1910s, but by 1920 Nellie had moved around the corner to Cherryvale Avenue, and this house was sold to Harry B. Ellis, the treasurer of the Garrettson-Ellis Lumber Company. He was about 37 at the time, and lived here with his wife Ethel, their children Robert and Helen, and two servants. However, they were apparently only here for a few years, because by 1922 they had moved to Bridgeport, Connecticut.
The house was subsequently sold to W. Walter Cummings and his wife Edith, who were both in their late 40s at the time. Like the previous owner, Walter was a corporate treasurer, holding that position for many years with the Consolidated Dry Goods Company, a Springfield-based company affiliated with Forbes & Wallace. Walter and Edith were still living here when the first photo was taken in the late 1930s, and they would remain here for many more years. Walter died in 1952, and Edith appears is listed in city directories as late as 1958. Since then, the house has seen few changes, and survives as one of the many well-preserved turn-of-the-century homes in the Forest Park Heights Historic District.