The house at 114 Maplewood Terrace in Springfield, around 1938-1939. Image courtesy of the Springfield Preservation Trust.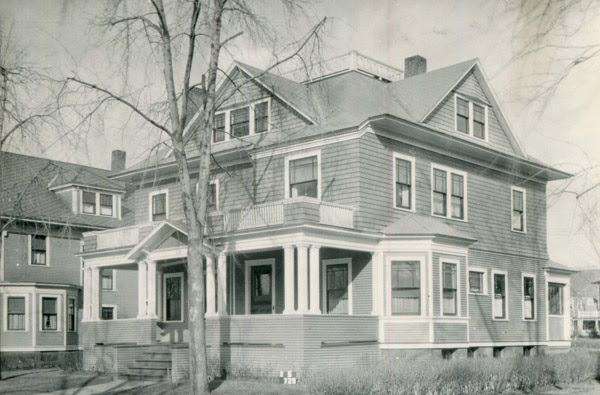 The house in 2017: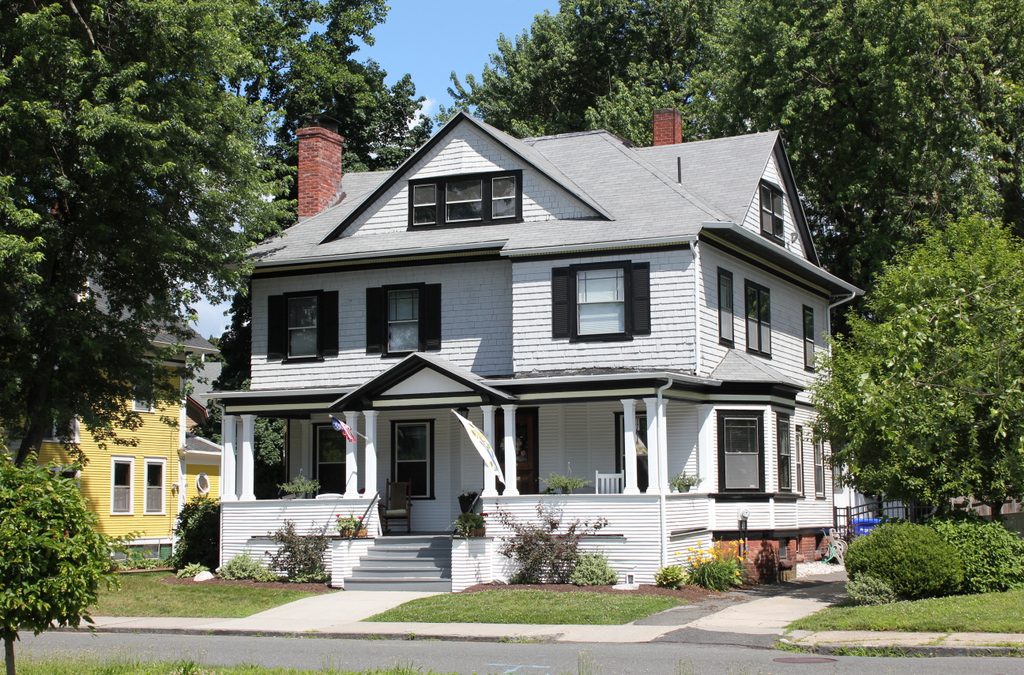 This house was built in 1904, and was originally the home of John B. Phelps, the treasurer and clerk of the Hampden Savings Bank. He was about 43 years old at the time, unmarried, and lived here with his widowed mother Ellen and his sister Genevieve, who was also unmarried. John had been in the banking industry since he was in his early 20s, first working as a bookkeeper for the Agawam National Bank in the early 1880s before, by the middle of the decade, becoming a teller at Hampden Savings Bank. During this time, he and Genevieve lived with their mother on High Street, but by the early 20th century the family had joined many of Springfield's other middle class residents in moving to the fashionable, newly-developed Forest Park neighborhood.
All three members of the family would end up spending the rest of their lives here. Ellen died in 1920, and John in 1936, but Genevieve was still here when the first photo was taken around 1938 or 1939. She died in 1956, at the age of 90, after having lived in the house for over 50 years. Since then, the exterior of the house has remained well-preserved, with only a few significant changes, most notably the loss of the balustrades above the front porch and atop the roof. Along with the rest of the neighborhood, the house is now part of the Forest Park Heights Historic District, which was added to the National Register of Historic Places in 1982.