The house at 2 Crescent Hill in Springfield, around 1938-1939. Image courtesy of the Springfield Preservation Trust.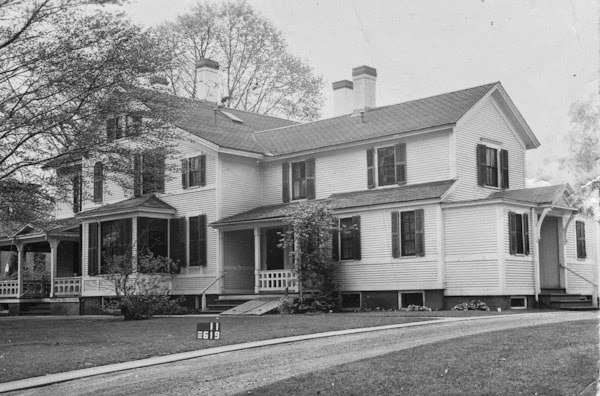 The house in 2017: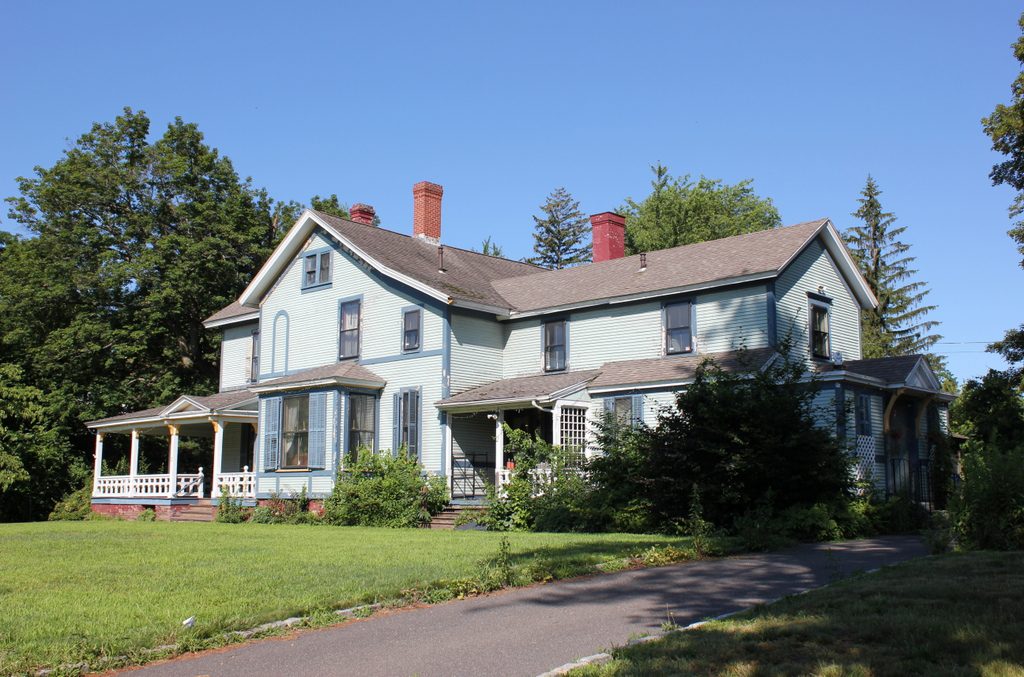 This house was built in 1859, at the corner of Crescent Hill and Pine Street, and was originally the home of Isaac Mills. He was about 33 years old at the time, and was the son of John Mills, a prominent lawyer and politician who lived across the street in an elegant Italianate villa. John Mills held a number of political offices, including President of the Massachusetts Senate, U.S. Attorney for the District of Massachusetts, and Treasurer and Receiver-General of Massachusetts.
However, Isaac did not follow his father into law or politics, and instead became a local businessman. In the late 1840s, he was a partner in the Springfield-based railroad car manufacturing company of Dean, Packard & Mills. This company proved short-lived, though, and by 1853 he was working for the coal company of his father-in-law, Edmund Palmer. During the 1855 census, he and his wife Ann were living in his father's house on Crescent Hill, but by the end of the decade they had moved into this newly-built house across the street.
Isaac eventually took over his father-in-law's coal company and ran it until his death in 1892. Ann died the following year, but their two daughters, Emily and Elizabeth, inherited this house and lived here for the rest of their lives. Neither of them ever married, and early 20th century census records show them living here alone except for a servant. Emily died in 1934, but Elizabeth was still living here when the first photo was taken, some 80 years after she moved here with her parents as an infant.
Elizabeth Mills died in 1944, but the exterior of the house has remained well-preserved since then. Most of the shutters are now gone, but otherwise the house looks essentially the same as it did almost 80 years ago. Along with the other 19th and early 20th century homes in the area, the house is now part of the Ames Hill/Crescent Hill Historic District, which was added to the National Register of Historic Places in 1974.