Looking north on Main Street from the corner of High Street in Brattleboro, probably around 1865-1885. Image courtesy of the New York Public Library.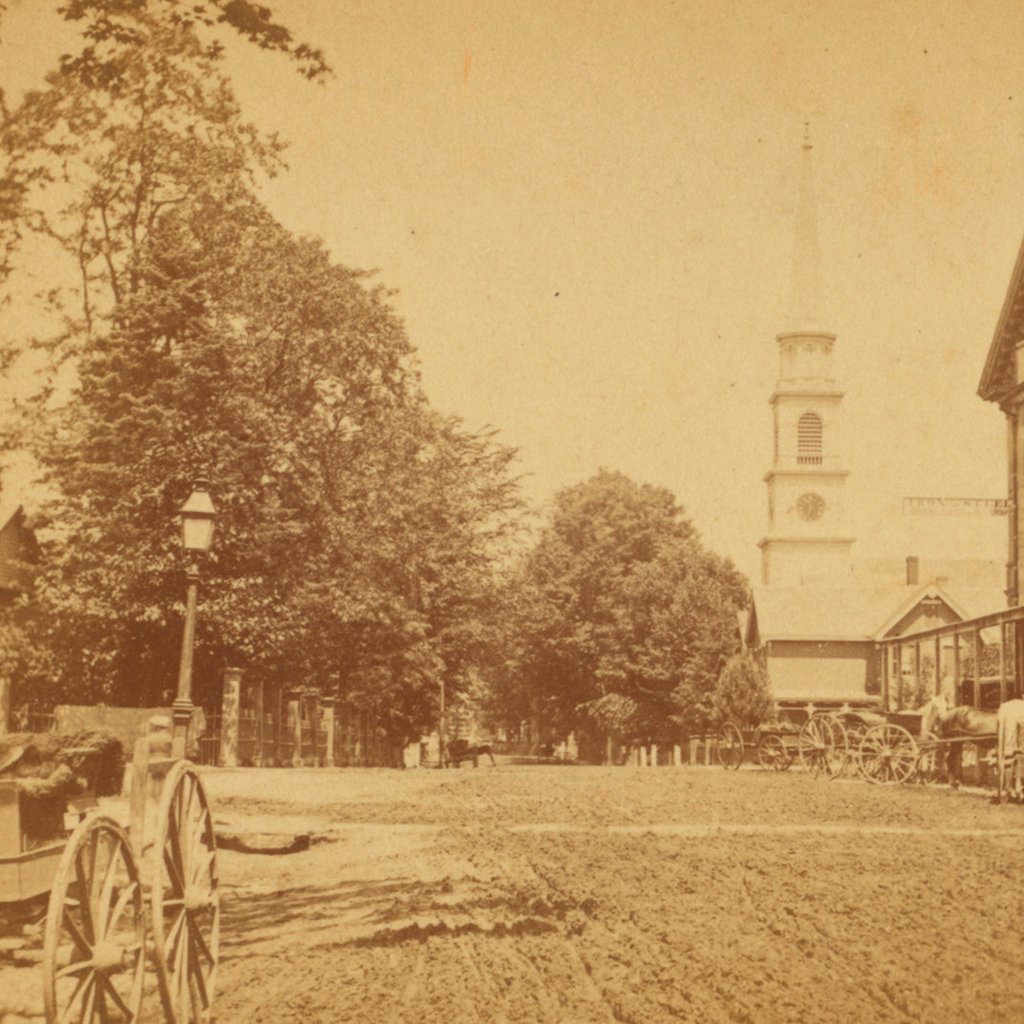 The scene in 2017: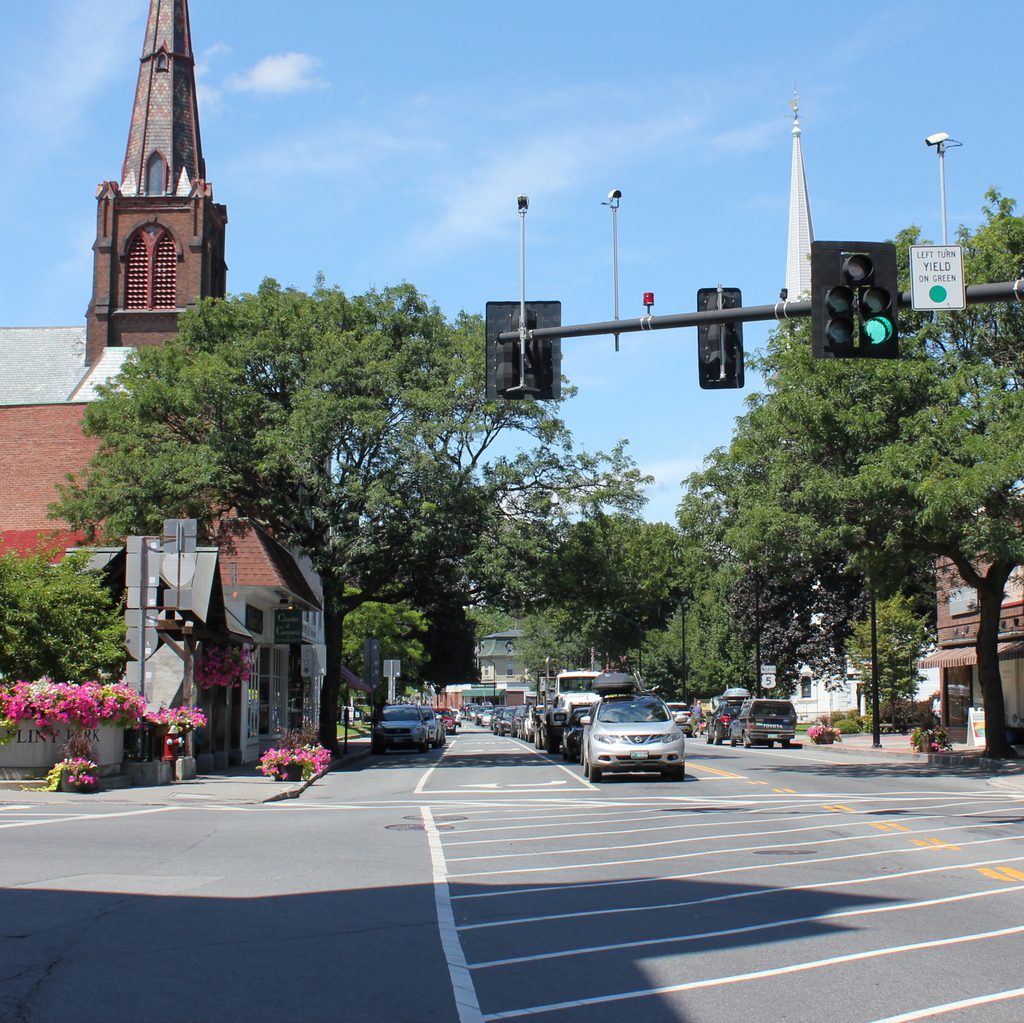 The first photo is from an undated stereocard, and could have been taken anytime around 1865 to 1885. However, it may have been taken in the earlier end of that range, since the First Baptist Church is not visible on the left side of the photo. This church was completed in 1870, and its absence seems to suggest that the photo was taken before this year, although it is possible that it could be hidden by trees. Either way, this photo shows Main Street as it appeared in the second half of the 19th century, when Brattleboro was developing as a small but prosperous mill town in the southeastern corner of Vermont.
On the extreme right side of the first photo is the corner of the town hall, which was built in 1855 and stood here for nearly a century before its demolition in 1953. Further in the distance on the right is the Centre Congregational Church, which was initially built in 1816 on the town common. In 1842, the church was dismantled, moved, and reconstructed here on Main Street, where it originally featured a Greek Revival-style design that included a columned portico and a steeple above it. However, this steeple was destroyed in a windstorm in 1864, and was subsequently rebuilt with a new design that also eliminated the portico.
The first photo shows the 1864 steeple, possibly only a few years after it was completed. This steeple was damaged in a fire in 1929, but it was repaired and now looks essentially the same as it did when the first photo was taken. Today, the church is the only identifiable photo from the first photo that still survives. The buildings on the left side of the present-day scene date back to around the late 1920s, replacing the old Jonathan Hunt House that once stood on this lot. On the other side of the street is the old W. T. Grant department store, which was built in the mid-1950s to replace the old town hall. Overall, this section of Main Street has undergone far more changes than other parts of downtown Brattleboro, but some of these buildings – including the two churches – are now contributing properties in the Brattleboro Downtown Historic District, which was added to the National Register of Historic Places in 1983.