The Tabernacle Congregational Church, at the corner of Washington and Federal Streets in Salem, around 1865-1885. Image courtesy of the New York Public Library.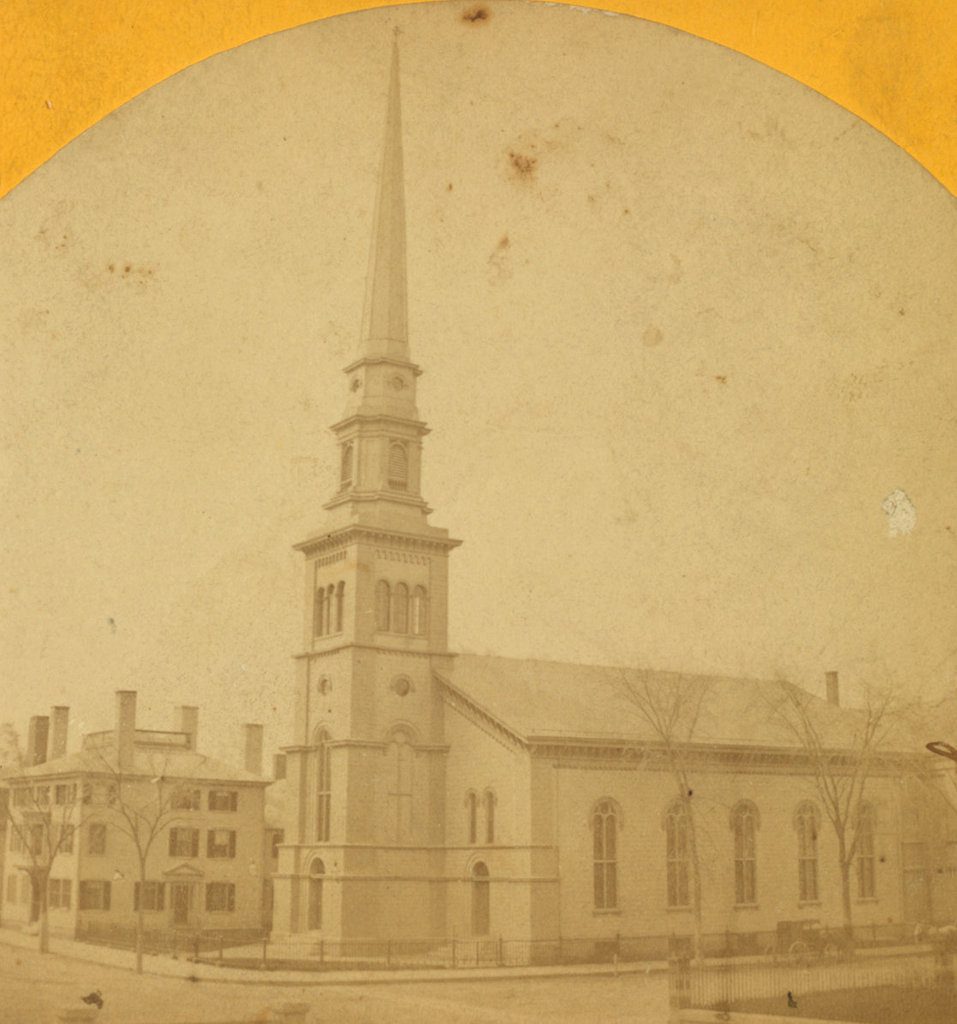 The scene in 2017: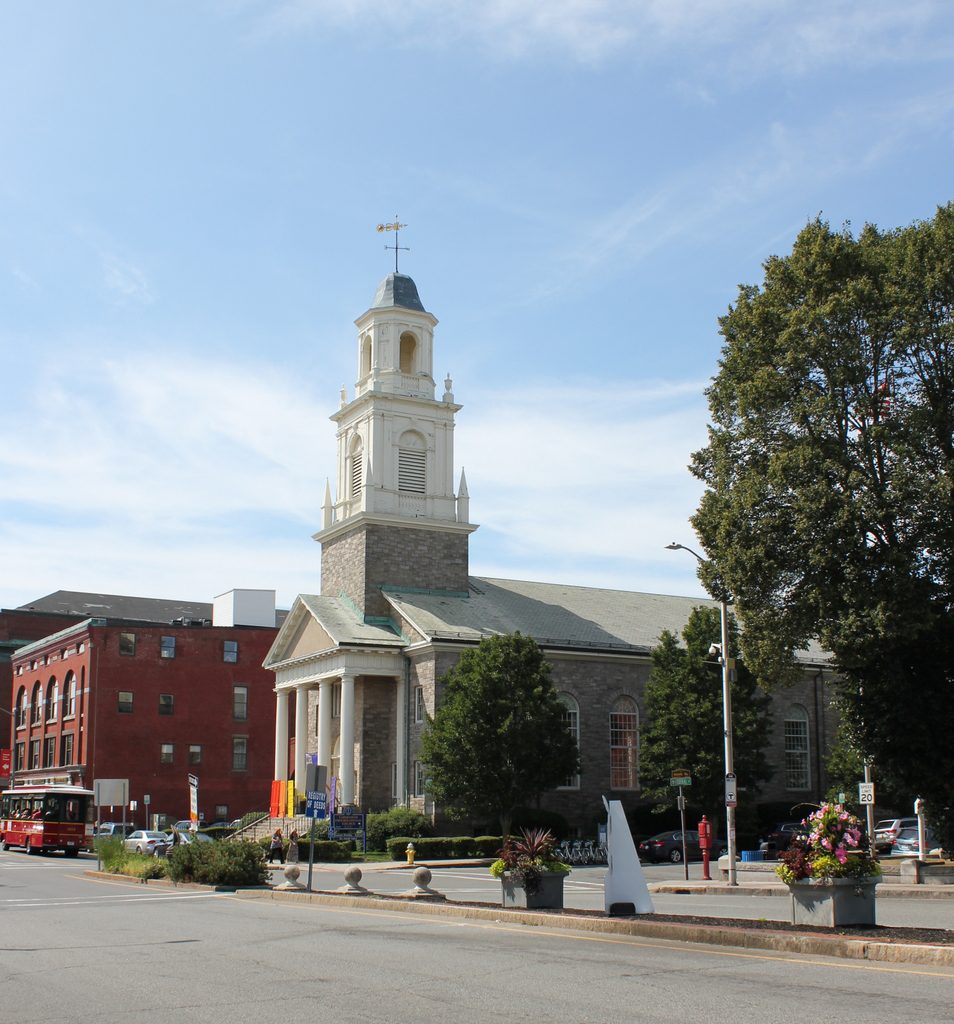 The Tabernacle Congregational Church had its origins in 1735, when a large group of parishioners, including the pastor, broke away from the First Church of Salem. Following the split, both churches claimed to be the true "First Church," and the dispute was not resolved until 1762, when the colonial legislature forced the newer church to give up their claim to the name. As a result, the congregation became the Third Church of Salem, although it later came to be known as the Tabernacle Congregational Church.
Its first meeting house burned down in 1774, and was replaced three years later by a new one, located here at the corner of Washington and Federal Streets. In 1812, Samuel Newell, Adoniram Judson, Samuel Nott, Gordon Hall, and Luther Rice were ordained here as the first foreign missionaries from the United States, prior to their departure overseas for India. The building would remain in use for many years afterwards, but it was demolished in 1854 to build the church that is shown in the first photo.
This church building was designed by noted Boston architect Richard Bond, and had an Italianate-style design that was popular for churches of this period. It included a tall steeple that rose 180 feet above the street, and the sanctuary of the church could seat some 1,050 people, which was more than double the membership at the time. Including furnishings, it was built at a cost of $21,400, or about $600,000 today. However, the church made most of this money back in short order. In keeping with customs of this period, the pews were sold to parishioners, with prices that ranged from $25 to $60 in the galleries, and $40 to $250 on the main floor. Through this sale, held in 1854 on the day of its dedication, the church brought in $16,119.48 in revenue.
The 1854 church stood here until 1922, when it was demolished to build the present-day building. This was the third consecutive church building to stand on this site, and incorporated elements of the 1777 structure. This included the tower, which was modeled after the one that had been added to the earlier church in 1805. The new church was designed by Boston architects Philip Horton Smith and Edgar Walker, and it was completed in 1923. It has remained in use by the congregation ever since, and the exterior has been well-preserved after nearly a century since its completion. It is now part of the Federal Street Historic District, which was added to the National Register of Historic Places in 1983.