The Holyoke Public Library, seen from the corner of Maple and Essex Streets in Holyoke, around 1910-1915. Image from Illustrated & Descriptive Holyoke Massachusetts.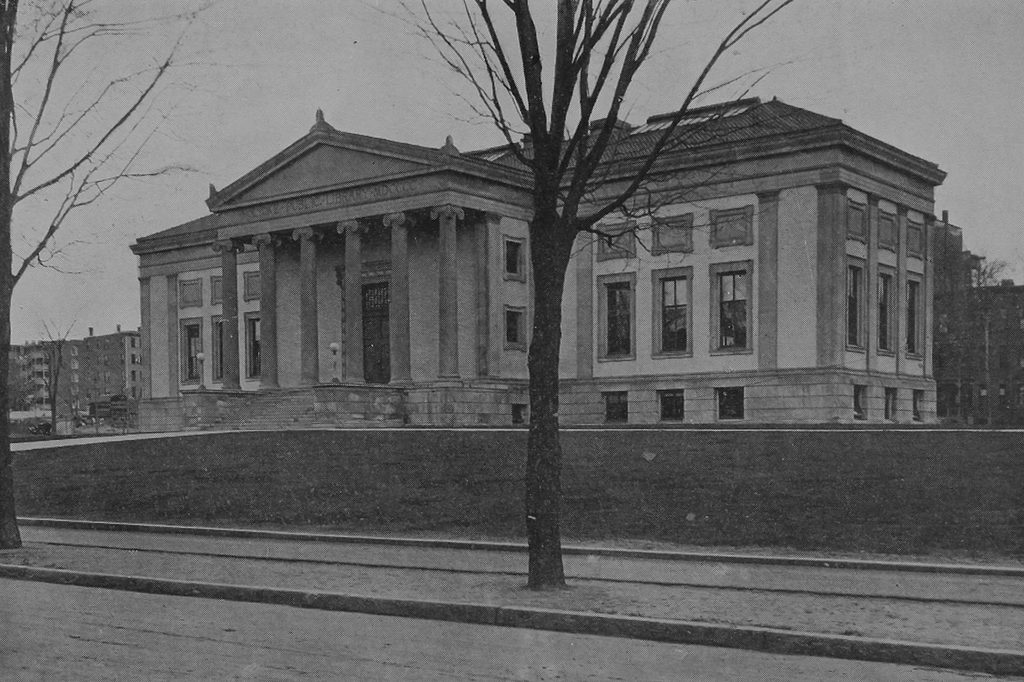 The library in 2017: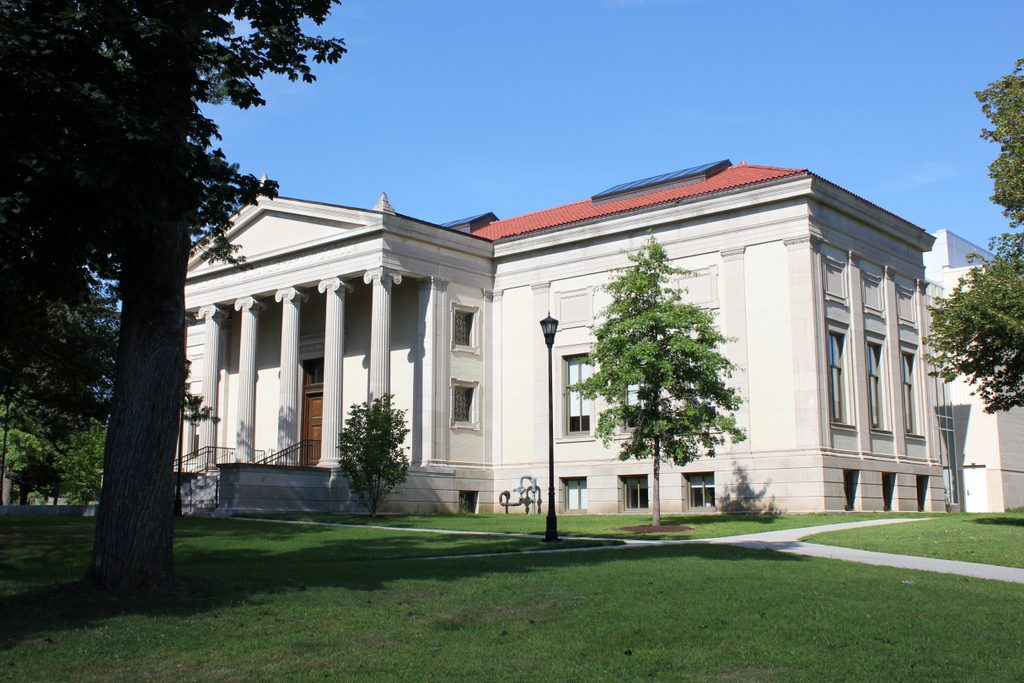 The Holyoke Public Library was established in 1870, and originally consisted of around 1,200 books that were housed in the Appleton Street School. Then, in 1876, the library moved to a room in city hall, where it was located for the next 25 years. However, in 1897 the Holyoke Water Power Company offered this lot, bounded by Maple, Cabot, Chestnut, and Essex Streets, to the library. The only stipulation was that the library must, within three years, raise enough money to construct a building on the site. This goal was ultimately achieved, thanks in part to the contributions of some of Holyoke's prominent industrialists, including silk manufacturer William Skinner and paper manufacturer and former Congressman William Whiting, who each gave $10,000. Another $10,000 came from the prominent financier J. P. Morgan, whose ancestors had once lived in Holyoke.
The building was designed by noted local architect James A. Clough, who provided the plans free of charge. The exterior was built of limestone, and included classically-inspired elements such as a columned portico, which gave the building the appearance of a Greek temple in the midst of a modern industrial city. It was completed in 1902, and Whiting, who had served as the library's president since 1870, gave the dedication address. At the time, the the library's collections had grown to more than 20,000 volumes, and the building featured space for periodicals, reference works, and a children's department. Within a decade, it would also house a natural history museum, which was later moved to the Wistariahurst museum.
The first photo shows the library as it appeared around the early 1910s. Since then, it has continued to serve as the city's library for more than a century, although it has recently undergone significant changes. Between 2011 and 2013, it was renovated and expanded, with a large addition to the rear on the Chestnut Street side of the building. This project involved demolishing the old wing that housed the library stacks, and replacing it with a modern steel and glass structure that sharply contrasts with the original architecture of the building. However, the rest of the building was preserved as part of the renovations, and very little has changed from this view, aside from a small portion of the addition that is visible on the far right.