The Oliver Primary School at 3 Broad Street in Salem, on November 26, 1940. Image courtesy of the Library of Congress, Historic American Buildings Survey Collection.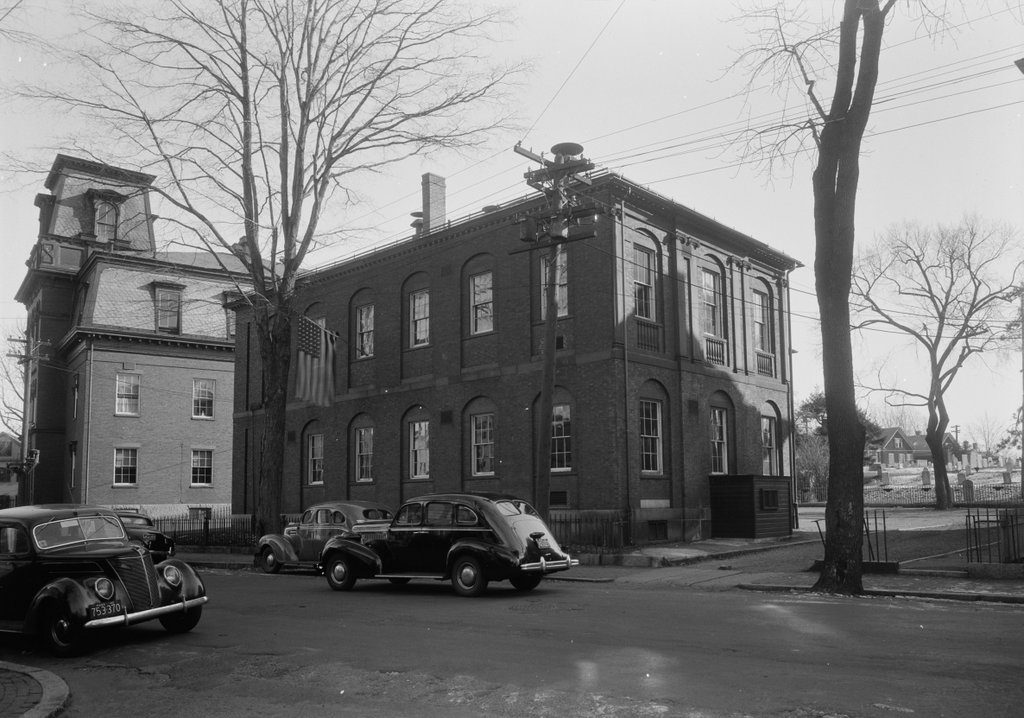 The scene in 2017: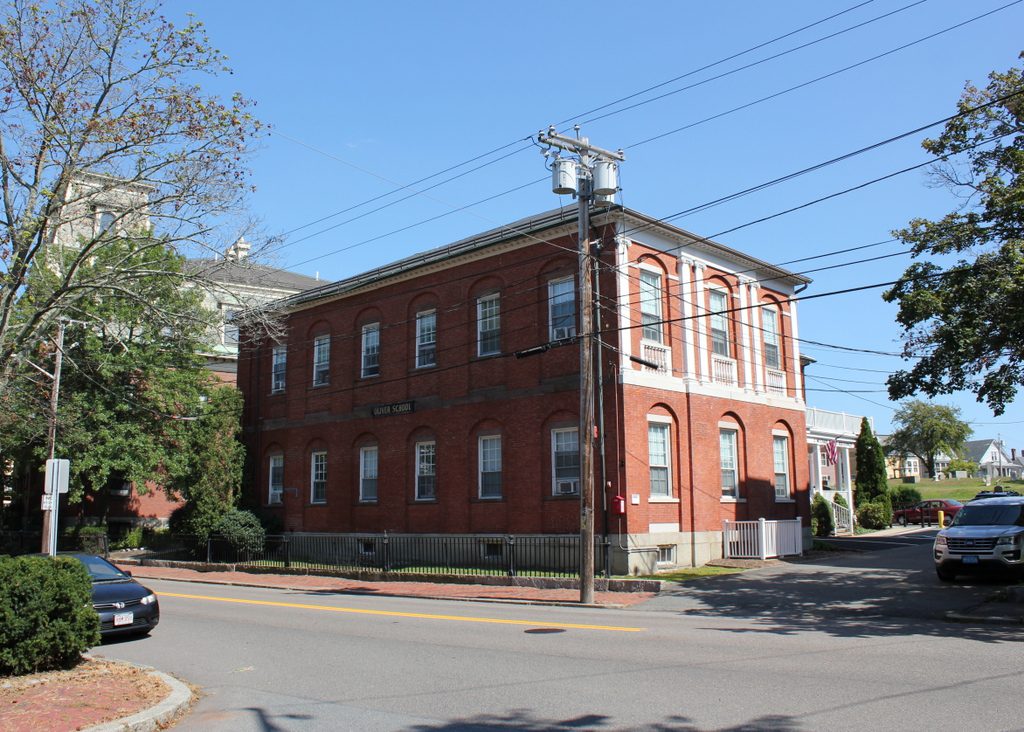 This is the oldest surviving school building in Salem, and it stands alongside two other historic school buildings that all date back to the early or mid-19th century. It was completed in 1819 at a cost of $10,000, with a Federal-style design that was the work of master builder John Milligan. Originally, it housed the Latin Grammar School and the English High School, and at the time the building consisted of just this rectangular section along Broad Street. Among its early teachers was Henry K. Oliver, the building's future namesake, who would go on to become a prominent local and state politician, including serving as state treasurer and as mayor of both Lawrence and Salem.
In 1842, the building was expanded with an addition to the south, on the side opposite of this view. Then, in the mid-1850s, it was joined by two other school buildings. Just beyond the school, on the left side of both photos, is the Salem Normal School, which was built in 1854 as the original home of the present-day Salem State University, and was later expanded in 1870-1871. Just out of view to the right, on the other side of the 1819 school building, is the Classical and High School. This was completed in 1856, replacing the older building as the city's high school.
The former Latin Grammar School and English High School was converted into the Broad Street Primary School, and later became the Oliver Primary School. It underwent interior renovations in the late 1860s, and was described in the city's 1869 school committee report:
On Broad street, between Normal and High School houses; now undergoing changes to make four graded rooms; height of story, 13 ft.; dimensions of building, 62 x 33 ft.; will accommodate 220 pupils; the lot of the land contains 14,844 ft.; value of land and building, $14,000; erected in 1818.
The building was used as a school for many more years, until sometime in the early 20th century. However, both it and the former Normal School on the left have since been converted into residential use, with 14 units in the Oliver Primary School and 12 condominiums in the Normal School. The exteriors have remained well-preserved, though, and the Oliver Primary School survives as a good example of early 19th century Federal architecture. Both buildings, along with the neighboring Classical and High School, are now part of the Chestnut Historic District, which was added to the National Register of Historic Places in 1973.