Looking east on Cannon Street from the corner of Thames Street in Newport, around 1915. Image courtesy of the Providence Public Library.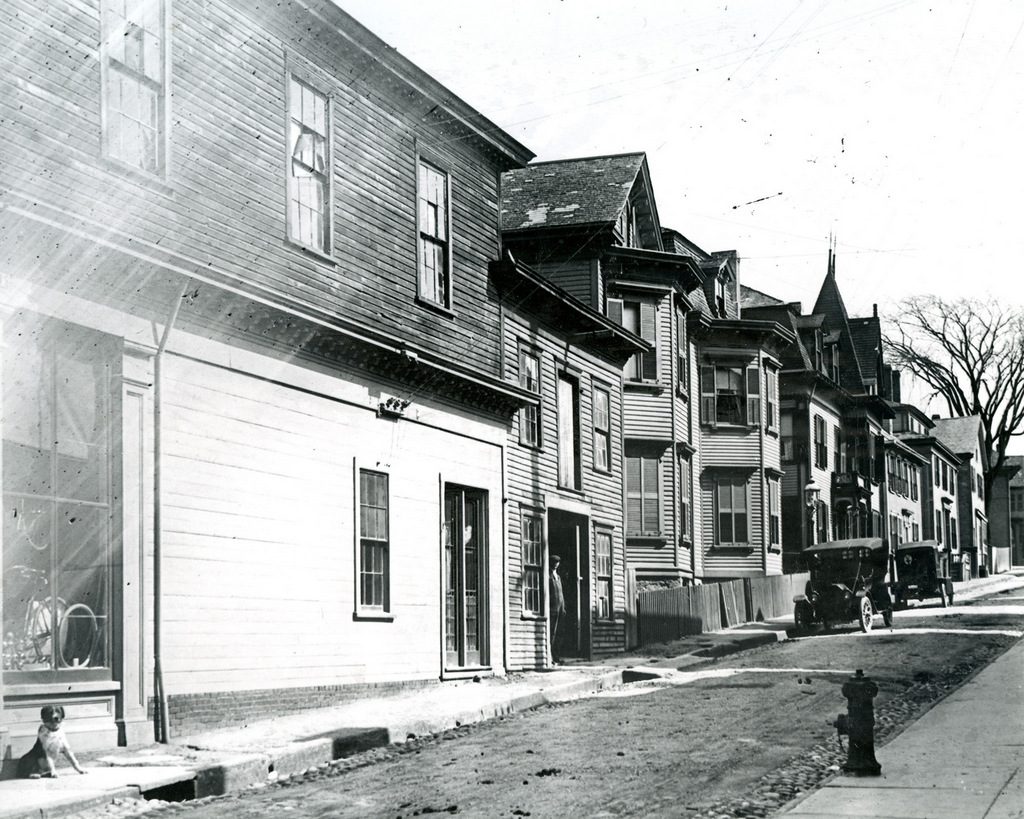 The scene in 2017: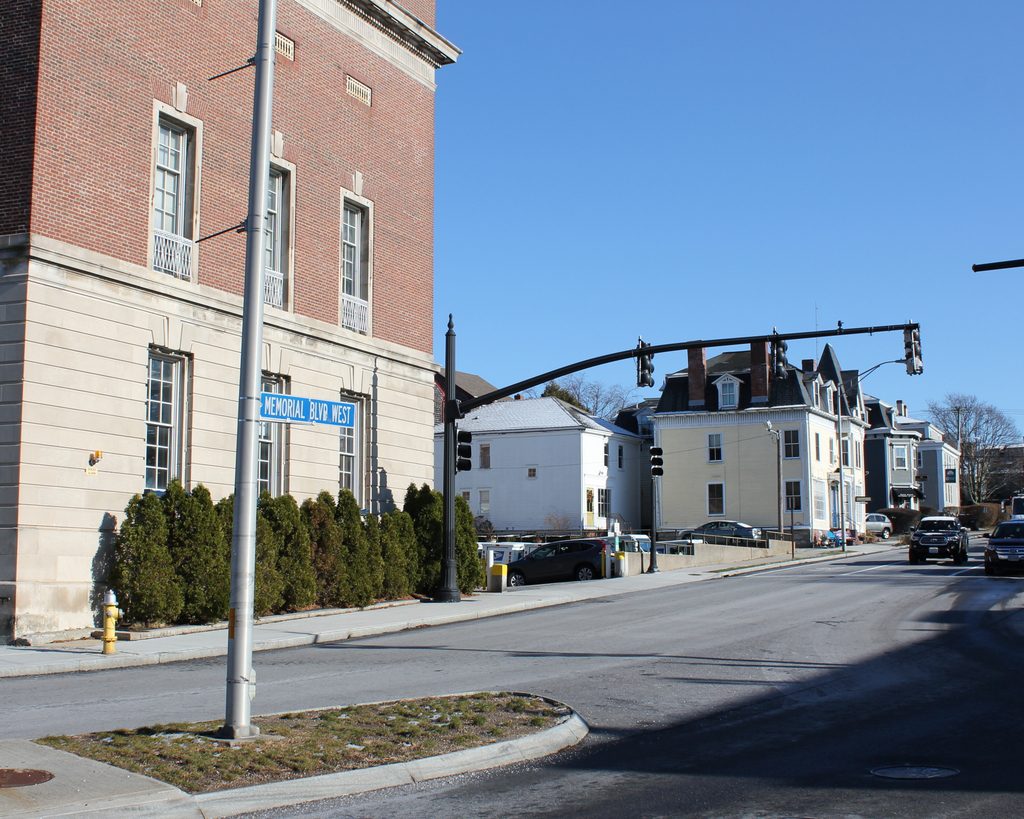 The first photo shows the view looking up the hill along Cannon Street, a narrow side street that stretched one block from Thames Street to Spring Street. At the time, the street was lined with a variety of houses, most of which appear to have been built during the 19th century. On the left side, at the corner of Thames Street, was a bicycle shop, and several bicycles are visible in the window, just above the dog on the sidewalk. Aside from the bicycles, the cars in the distance are the only other sign of modernity, as the rest of this scene had probably not undergone any significant changes in several decades.
However, this scene would change dramatically within only a year or two after the first photo was taken. Around 1916, the buildings in the foreground were demolished to build a new post office, which now stands on the left side of the present-day photo. Further changes came in the mid-20th century, when Cannon Street was significantly widened to become Memorial Boulevard West. All of the buildings on the south side of the street were either demolished or relocated, but the few remaining ones here on the north side were largely unaffected, aside from being renumbered with Memorial Boulevard West addresses.
Today, the only surviving building that is easily recognizable from the first photo is the yellow Victorian-style house just to the right of the center in the 2017 photo. According to the Newport Historic District inventory, it was built around 1850. However, it must have been significantly altered later in the 19th century, because its Mansard roof and small turret are more in line with architectural styles of the 1870s and 1880s. The house is hard to see in the first photo, but it is partially visible just behind the first car. At the time, it was the home of Mary Maloney, an Irish immigrant who worked as a laundress and lived here with her sister, her niece, and her nephew. The house has since been converted into a bed and breakfast, and it is now the Burbank Rose Inn.