The Brewer-Young Mansion at 734 Longmeadow Street in Longmeadow, in July 1911. Image courtesy of the Longmeadow Historical Society.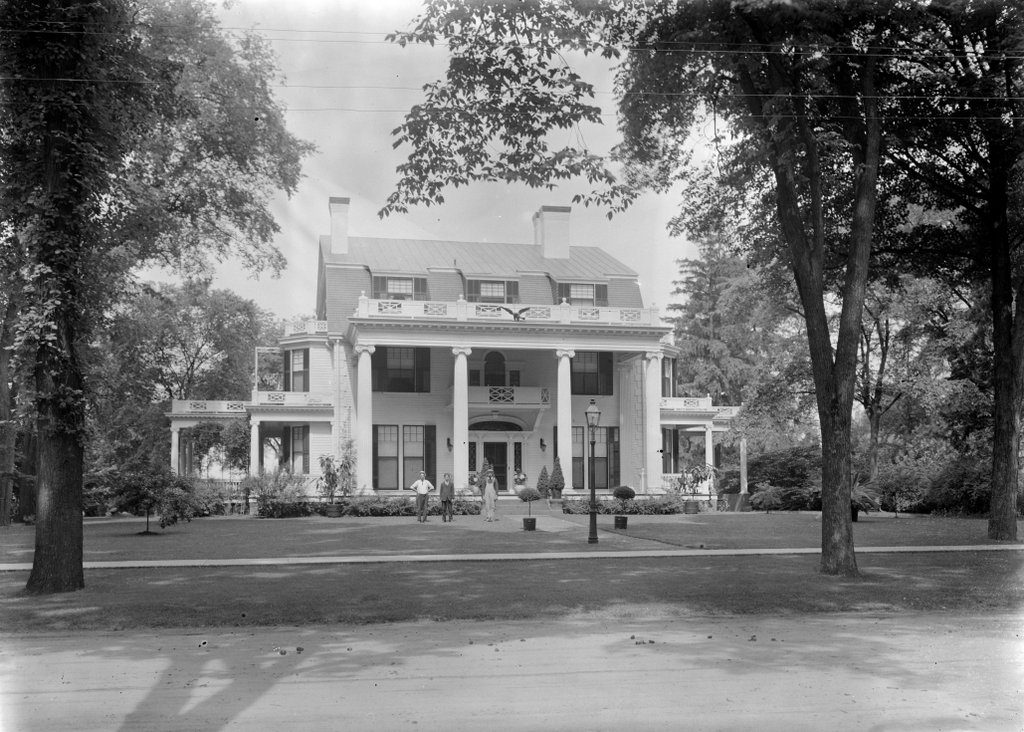 The house in 2018: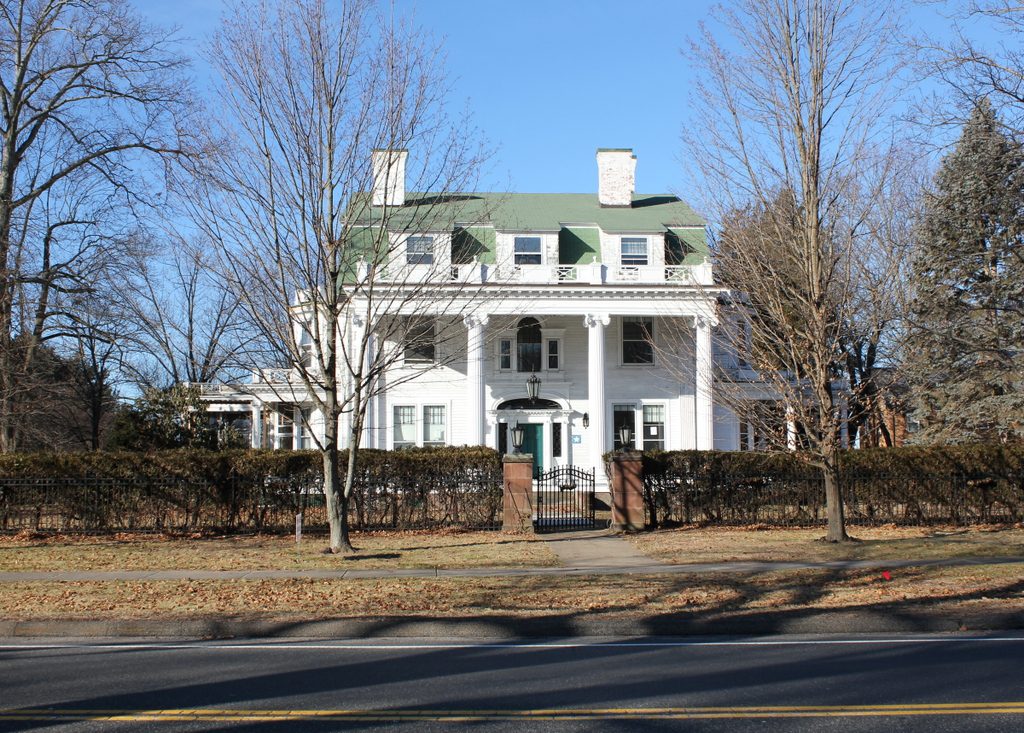 As discussed in the previous post, this house was built in 1885, and was originally the home of noted Congregationalist pastor and hymn writer Samuel Wolcott. Subsequent owners included businessman, farmer, and former state legislator Edward S. Brewer, who was living here when the first photo was taken in 1911. The photo shows the front of the house, with its large gambrel roof and distinctive portico, and there is a group of three unidentified men standing on the well-landscaped front lawn.
Brewer died later in 1911, and his widow Corinne lived here until later in the decade. By the early 1920s, the property was sold to Mary Ida Young, the co-founder of W.F. Young, Inc., an animal care product company best known for developing the horse liniment Absorbine. She lived here for the rest of her life, until her death in 1960 at the age of 95, and the house remained in the Young family until 1989, when it was sold because of the high cost of upkeep.
The house changed ownership many times over the next few decades, but the 11,000 square foot, 130-year-old mansion proved impractical as a single-family home. It steadily deteriorated and was finally foreclosed in 2015, but it was purchased two years later, a few months before the second photo was taken. Thanks to a zoning change to the property, the new owners are currently in the process of restoring the house and converting it into professional offices, which will help to ensure the long-term preservation of this important local landmark.