The Underwood Building at the corner of Main and Worthington Streets in Springfield, around 1938-1939. Image courtesy of the Springfield Preservation Trust.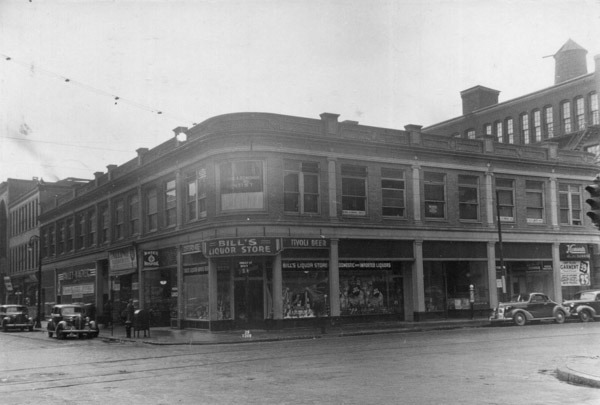 The building in 2018: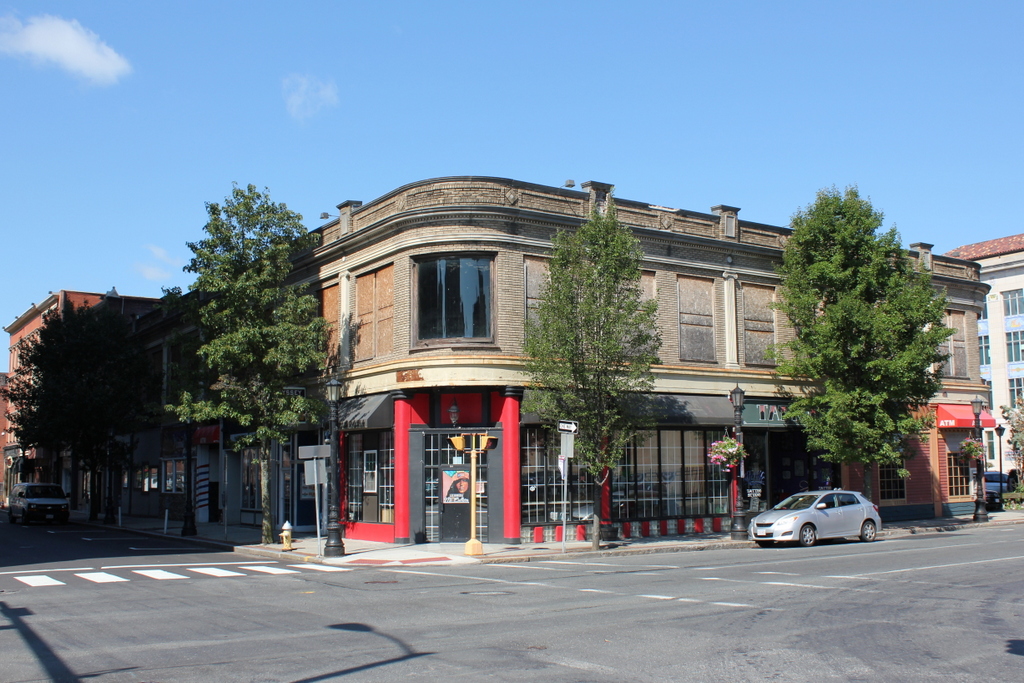 This two-story, Classical Revival-style commercial building was constructed in 1916, and over the years it has housed a variety of businesses. Its name comes from one of its early tenants, the Underwood Typewriter Company, which had its Springfield offices here. In its early years, the upper floor of the building was occupied by the Knights of Columbus, which met here until 1929, but perhaps the most noteworthy tenant here was the Eastern States Agricultural and Industrial Exposition, which had its offices in the building from 1917 until 1949. Later named the Eastern States Exposition, but better known as the Big E, this annual agricultural fair has become one of the largest in the country, and it is still held every September at the fairgrounds on the other side of the river, in West Springfield.
The Eastern States Exposition offices were still located here in the Underwood Building when the first photo was taken in the late 1930s, and the photo shows a variety of other commercial tenants on the ground floor, including Bill's Liquor Store, which occupied the corner storefront. Since then, the exterior of the building has remained largely intact, although it has steadily declined over the years. In 2012, it was damaged by a nearby gas explosion, and, as the 2018 photo shows, it is now vacant and boarded up. It was recently threatened with demolition, prompting an attempt to have the city designate it as a one-building local historic district. This effort failed, and the mandated nine-month demolition delay expired in 2018, but as of January 2020 it is still standing.