The building at 218-224 College Street, at the corner of Crown Street in New Haven, around 1935-1942. Image courtesy of the Connecticut State Library.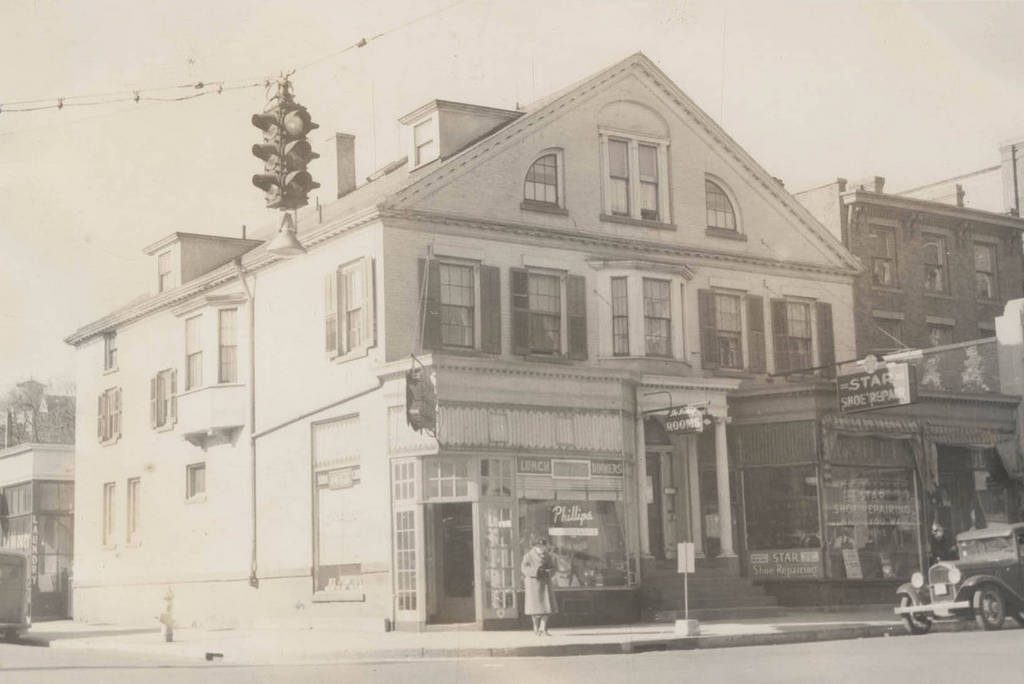 The building in 2018: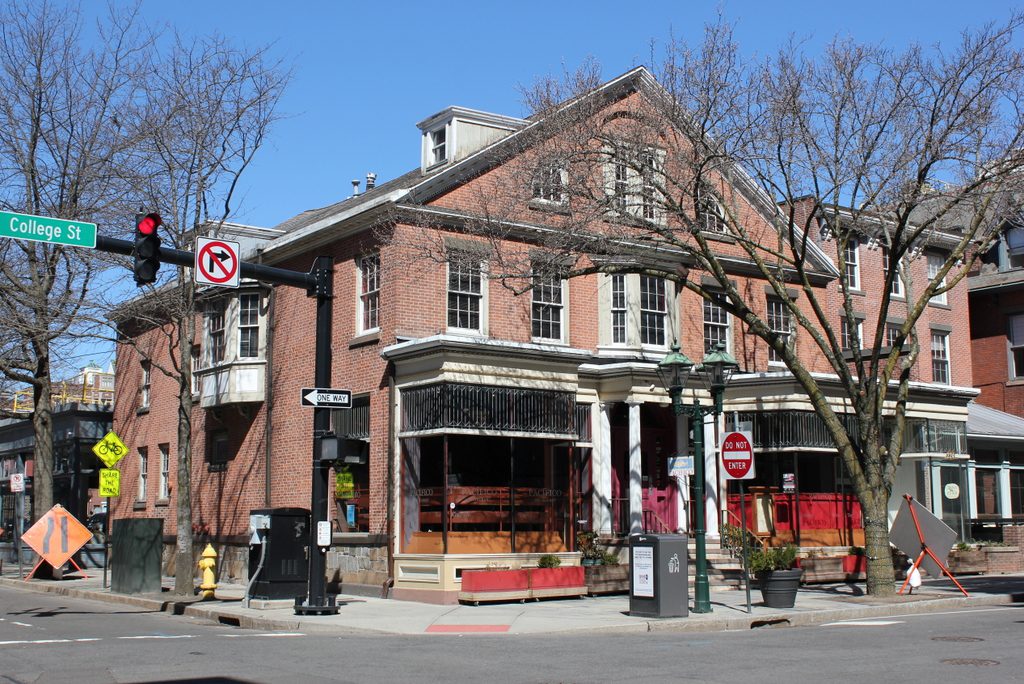 This large Federal-style house was built around 1817 as the home of Ira Atwater, a local architect, builder, and carpenter. He evidently built the house himself, and its completion coincided with his marriage to Roanna Buckingham. The couple would go on to have ten children, and Ira had a successful career as a builder, which included constructing the historic First Congregational Church in nearby Guilford. However, he died in 1849 from injuries he sustained after falling from the roof of his house. Historical records do not specify whether he was living at this same house at the time, although it seems likely that he was.
At some point around the early 20th century, the house was converted into commercial use, and the ground floor was altered with the addition of two storefronts. By the time the first photo was taken, the building was occupied by Phillips Restaurant on the left and Star Shoe Repair on the right, and a sign above the front door advertises for "Rooms," suggesting that the upper floors were used as a boarding house. Many of these rooms were likely occupied by Yale students, as the campus lies just a block north of here.
Today, not much has changed in this scene since the first photo was taken. Despite the ground floor alterations, the Federal-style architecture of the house is still easily recognizable, and it is one of the oldest surviving homes in this part of downtown New Haven. It stands adjacent to another historic home, the Thomas Merwin House, which was built around 1840 on the right side of the scene. Its ground floor has likewise been altered over the years, but the two upper floors have survived intact. Both of these houses are now contributing properties in the Chapel Street Historic District, which was added to the National Register of Historic Places in 1984.