Looking northeast on the New Haven Green, from near the corner of Temple and Chapel Streets in New Haven, around 1900-1910. Image courtesy of the Library of Congress, Detroit Publishing Company Collection.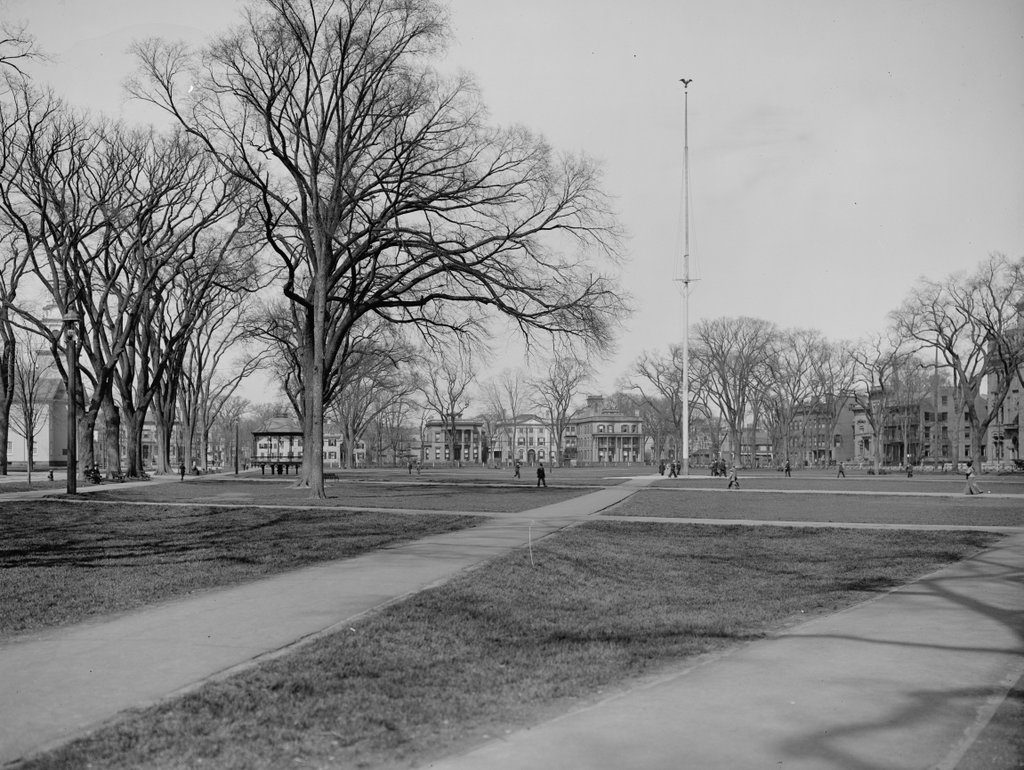 The scene in 2018: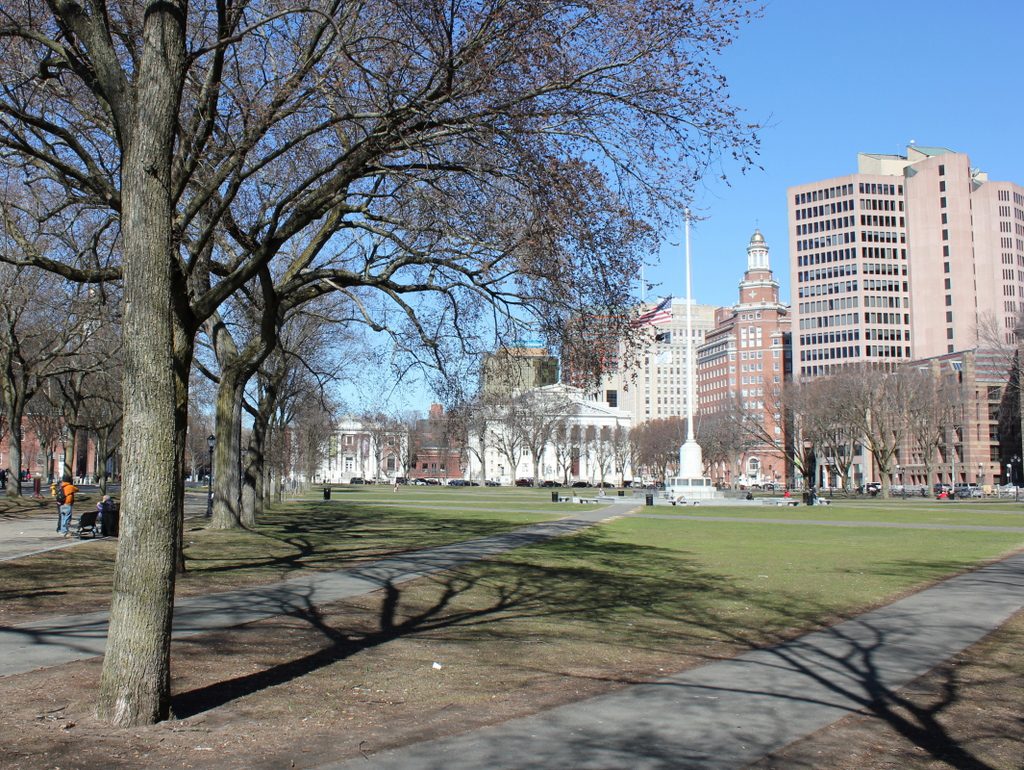 The New Haven Green has served as the political, commercial, social, and cultural center of New Haven since 1638, when it was established as one of the first town commons in the English colonies. Just out of view to the left are three historic churches that stand on the Green, and behind them was the site of New Haven's old state house and, further to the left, the Old Campus of Yale University. On the far right, also just out of view, is City Hall, which is located on the east side of the Green. The south side of the Green, located directly behind the photographer, was the site of several major department stores in the late 19th and early 20th centuries.
This particular scene faces the north side of the Green, which is bounded by Elm Street. This section of Elm Street was once known as Quality Row, because of the many elegant mansions that lined the street opposite the Green. Three of these are visible in the first photo, in the center of the scene just to the left of the flagpole. Probably the most significant of these was the light-colored home in the center. This elegant Federal-style mansion was built in the late 1810s, and was the work of noted architect David Hoadley. The original owner was Nathan Smith, a lawyer and politician who later went on to serve in the U. S. Senate.
All three of these houses were demolished within about a decade after the first photo was taken. As New Haven grew, the previously residential area on the north side of the Green was eyed as the site of several different public buildings. The first of these was the main branch of the New Haven Public Library, which was built between 1908 and 1911 on the left side of the scene, at the corner of Elm and Temple Streets. This was followed in 1914 by the New Haven County Courthouse, which stands on the right side of the block at the corner of Elm and Church Streets. Today, these two buildings are now more than a century old, and they still stand on the north side of the Green as two important architectural and historic landmarks in downtown New Haven.