The twin houses at 42-44 Mattoon Street in Springfield, around 1938-1939. Image courtesy of the Springfield Preservation Trust.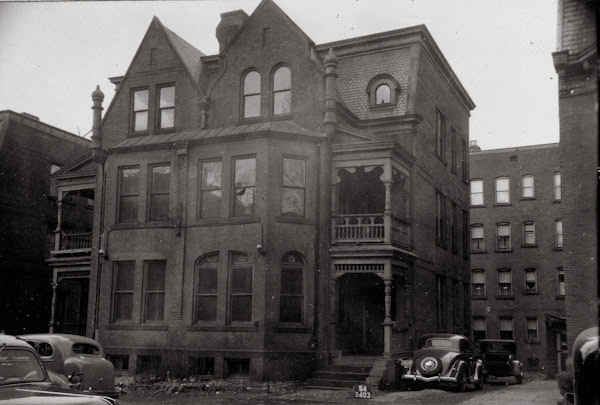 The scene in 2018: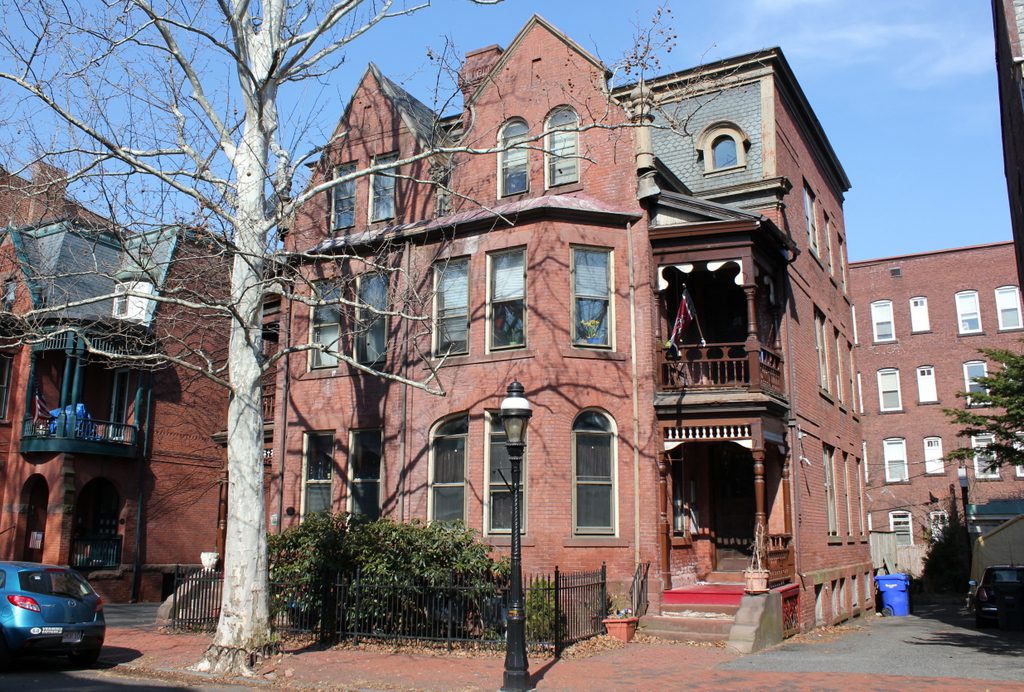 These two photos show the same houses as an earlier post, just from a different angle. As discussed in that post, these two adjoining houses were built in 1888 on Mattoon Street, a street that is noted for its elegant late 19th century townhouses. Both houses, along with the one at 36 Mattoon on the far left side of the scene, were originally owned by Lebbeus C. Smith. He lived in a house nearby at 77 Elliot Street, but he used these houses as rental properties. The 1900 census shows both 42 and 44 Mattoon being used as rooming houses, with ten residents in 42 Mattoon and nine in 44 Mattoon.
This was the beginning of a steady decline for the houses on Mattoon Street, most of which had been designed as single-family homes before devolving into rooming houses. The house was long past its prime by the time the first photo was taken in the late 1930s, and by the 1960s most of the street was in poor condition. Some of the houses were demolished in the early 1970s, but most were ultimately restored, thanks to efforts by residents and preservationists. Today, Mattoon Street survives as the only street in Springfield that is lined by historic townhouses on both sides, and it is a part of the Quadrangle-Mattoon Street Historic District, which was added to the National Register of Historic Places in 1974.