A group of painters standing on the steps of Ventfort Hall in Lenox, on May 13, 1893. Image courtesy of the Lenox Library Association.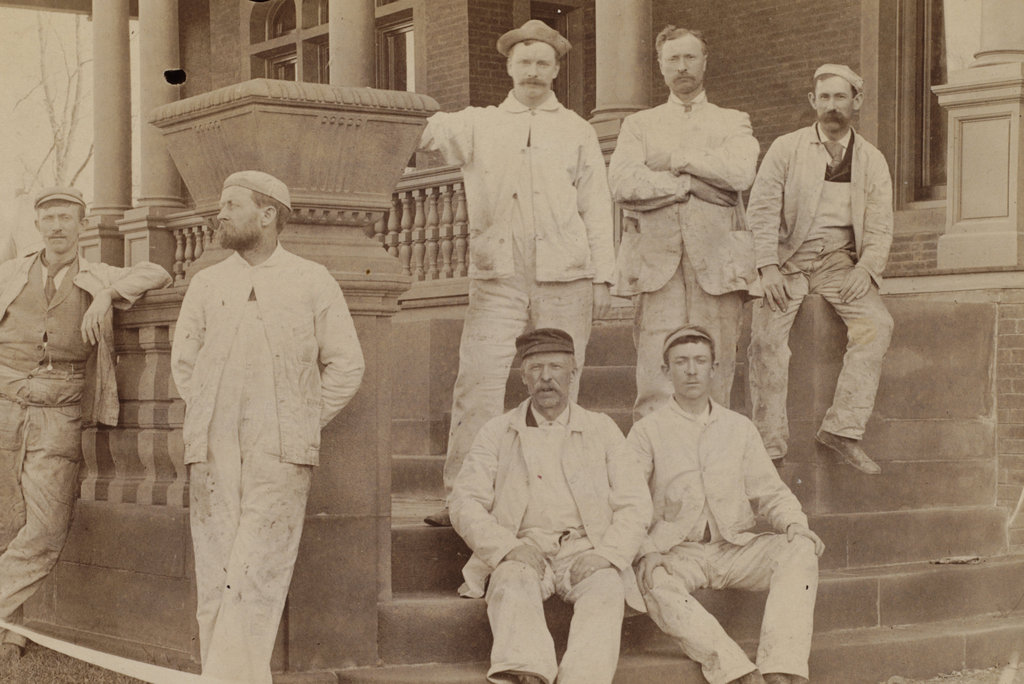 The scene in 2018: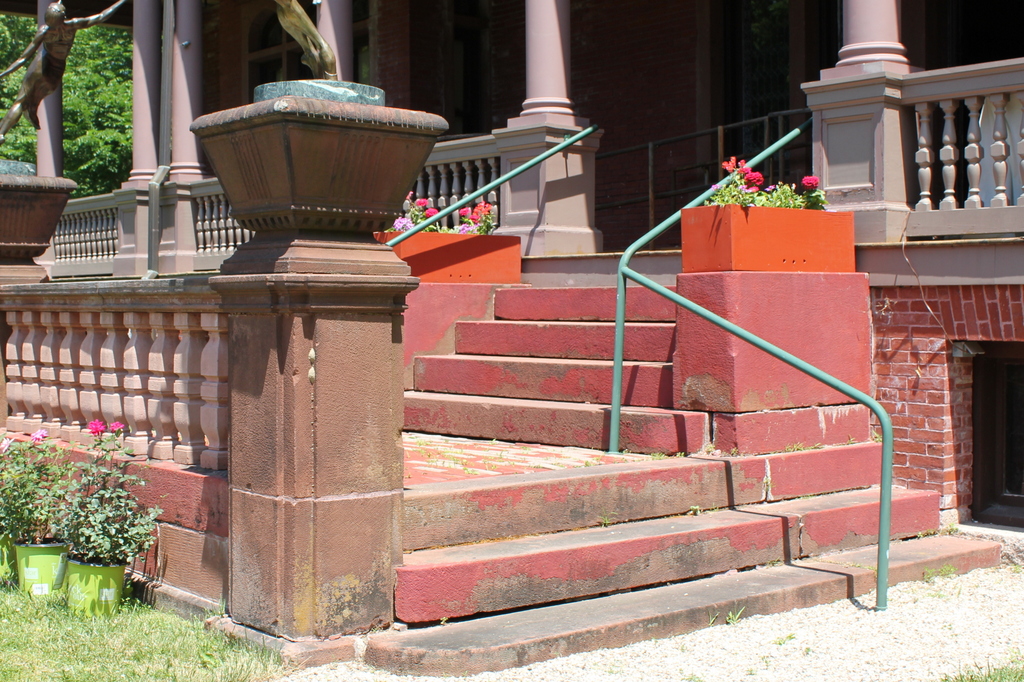 Ventfort Hall was completed in 1893, and it was originally the summer home of wealthy New York banker George Morgan and his wife Sarah, who was the sister of J. P. Morgan. Sarah had inherited $3 million (around $85 million today) when her father, Junius Spencer Morgan, died in 1890, and she and George subsequently purchased this property in Lenox and built this house. The first photo shows a group of painters, who are standing on the steps on the southwest side of the house on May 13, 1893. They were presumably working on putting the finishing touches on the new house, and preparing it for the 1893 summer season.
Sarah Morgan ultimately spent only a few summers here at Ventfort Hall before her death in 1896, but her family continued to own the property for several decades, often renting it out to other wealthy families. The Bonsal family purchased the house in 1925, and owned it until 1945, when it was sold and converted into a dormitory for Tanglewood. It would go through several more uses during the second half of the 20th century, and it was ultimately abandoned in the late 1980s and threatened with demolition.
Thankfully, Ventfort Hall was preserved and restored, starting in the late 1990s. It is now open to the public as the Ventfort Hall Mansion and Gilded Age Museum, and this scene on the steps is not significantly different from its appearance in the first photo, taken 125 years earlier. There have been a few changes, such as the installation of handrails on the steps and statues atop the balustrade on the left, and the steps themselves have seen more than a century of wear, but overall this spot is still easily recognizable from the first photo.