The entryway at Ventfort Hall in Lenox, probably in the 1890s. Image courtesy of the Lenox Library Association.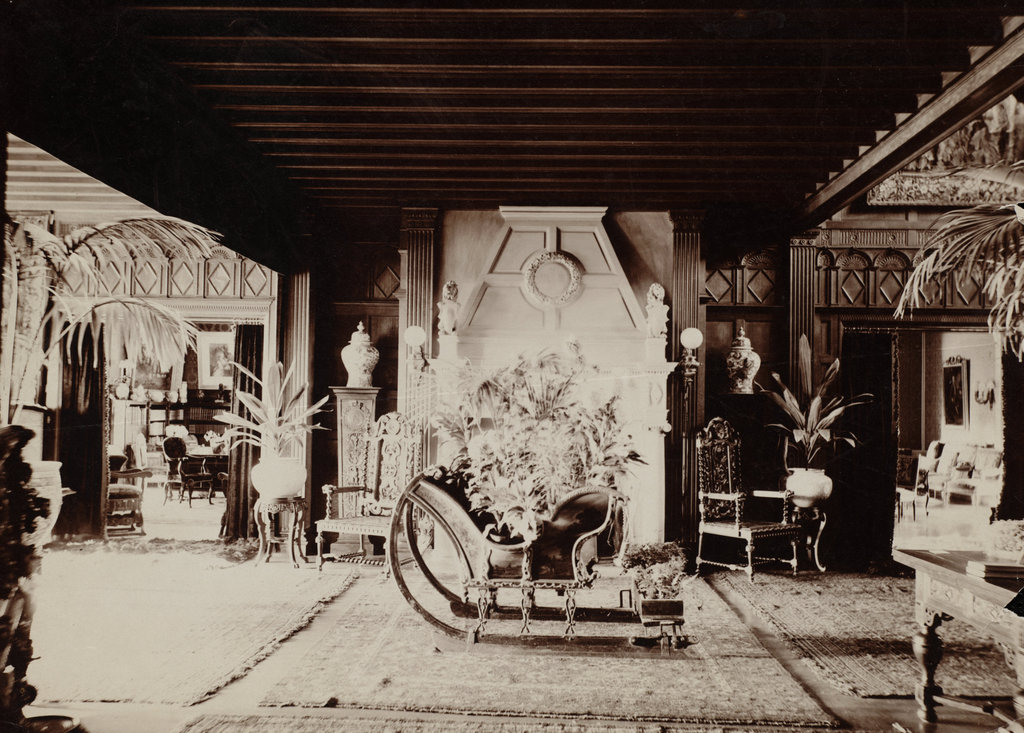 The scene in 2018: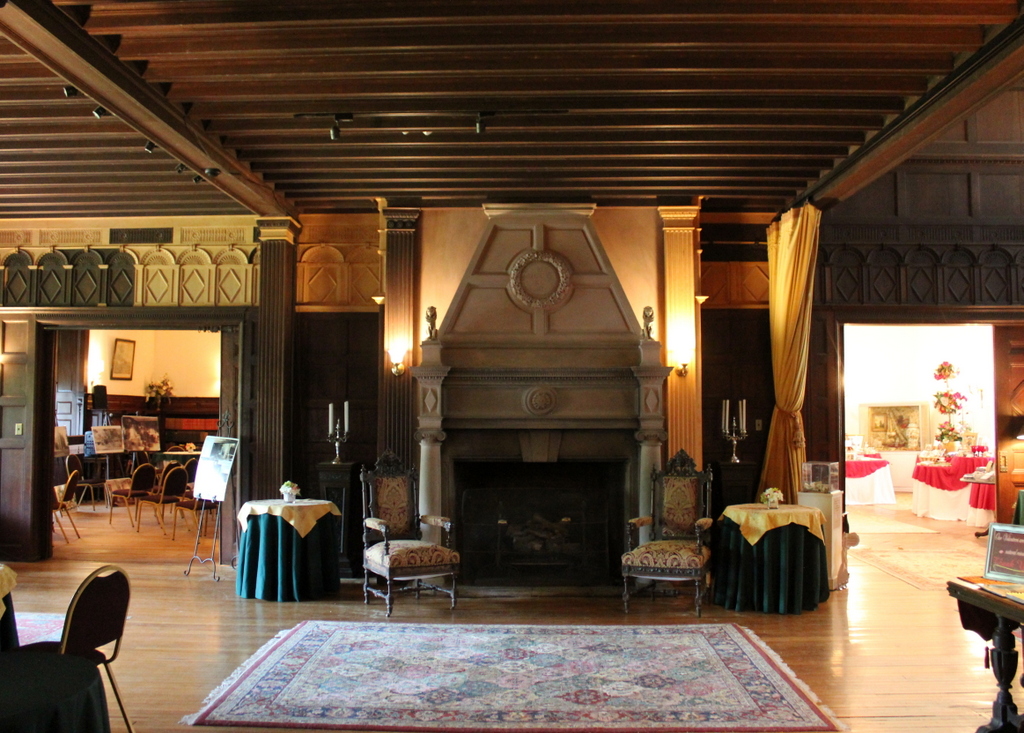 Ventfort Hall was completed in 1893, as one of the many grand summer estates that were built in the Berkshires during the late 19th and early 20th centuries. The first photo was probably taken soon after its completion, and it shows the first floor entry hall. The main entrance, located on the northeast side of the building, is just around the corner to the right, as is the grand staircase. This scene, which faces to the northwest, shows an ornate fireplace in the center, and it is flanked by doors on either side. To the left is the library, and to the right is the drawing room.
This house was used as a summer residence throughout the first half of the 20th century, but these large homes in the Berkshires had begun to fall out of fashion by the postwar era. With 28 rooms and 28,000 square feet, Ventfort Hall was far too large for a private home, so it was converted into institutional use. It was first used as a dormitory, then as a hotel, a ballet school, and finally as a religious organization before finally being abandoned in the late 1980s. By this point, the building was badly deteriorated, and it was sold to a developer and threatened by demolition in the early 1990s.
During this period, the interior woodwork was stripped in anticipation of demolition, but the property was ultimately acquired by the Ventfort Hall Association in 1997. In the years that followed, this organization restored both the interior and exterior, including re-installing the woodwork, most of which had been left here on site. Some of the pieces were unaccounted for, but these were replaced with modern replicas. The 2018 photo shows some of the new woodwork, which has a light color that contrasts with the darker original wood. Overall, though, this scene is not significantly different from the first photo, thanks to the meticulous restoration work over the past two decades.