The porch on the southwest side of Ventfort Hall in Lenox, around 1893. Image courtesy of the Springfield Preservation Trust.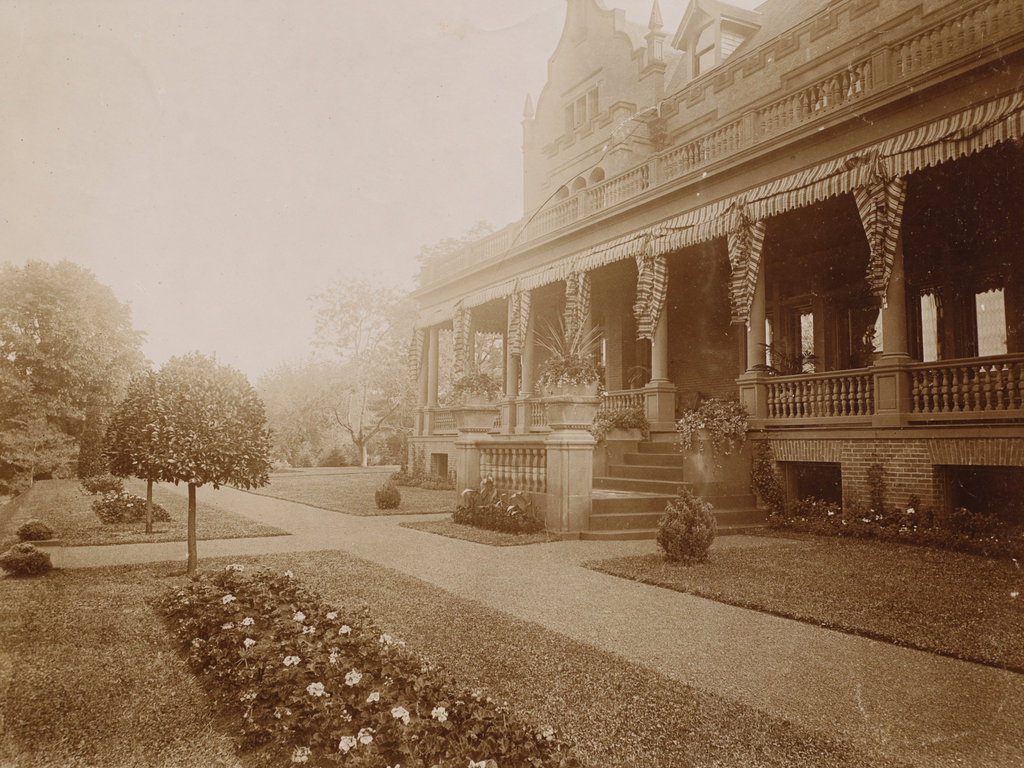 The scene in 2018: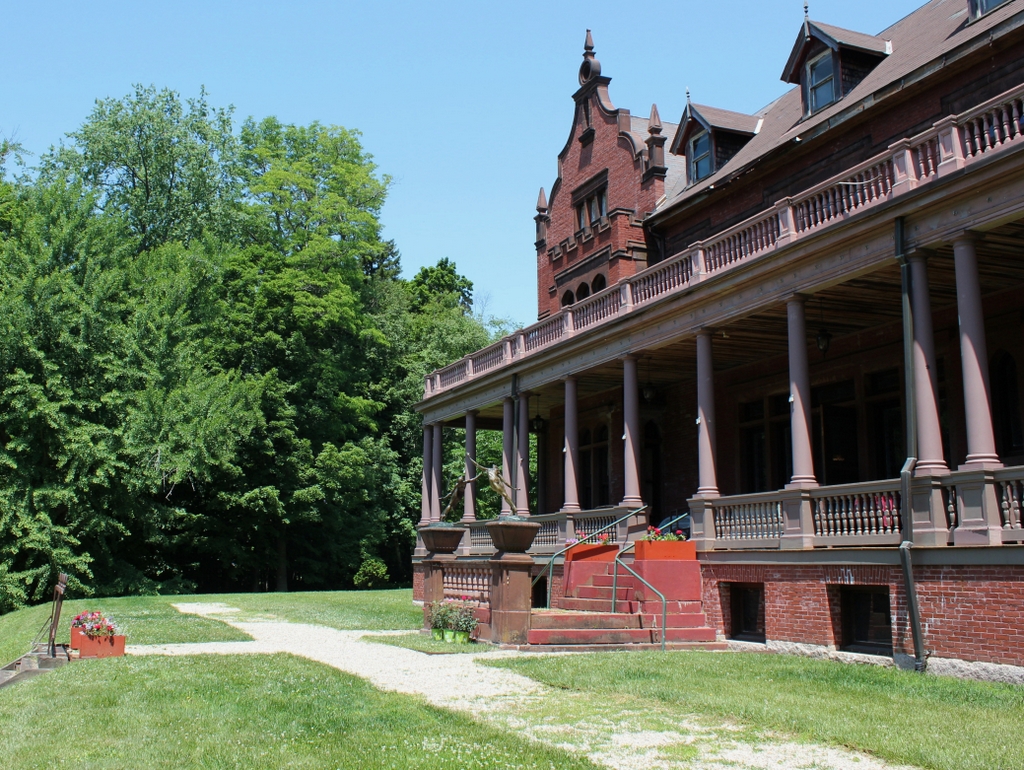 This porch is the same one that is shown in an earlier post, except this view shows the porch from the outside of the house, rather than from the porch itself. The scene is also very similar to the previous post, which features a close-up of the steps in the lower center. The first photo was taken around 1893, and it shows the exterior of Ventfort Hall as it appeared at the time of its completion, when it was used as the summer home of George and Sarah Morgan.
Ventfort Hall remained a private residence until 1945, and it subsequently saw a variety of different uses before being abandoned in the late 1980s. By the early 1990s it was badly deteriorated and threatened with demolition. It was purchased by a developer, and it was stripped of much of its interior woodwork, but it was ultimately preserved after being purchased by the Ventfort Hall Association in 1997.
The house then underwent a major restoration, on both the exterior and interior, and it opened to the public as a museum in 2000. Around the same time, the exterior of the house was also used as a filming location for the 1999 film The Cider House Rules, with Ventfort Hall taking on the role of St. Cloud's Orphanage. Today, the house is still open as a museum, and, aside from different landscaping, this scene is very similar to its appearance some 125 years ago.