Auburn Lake in Mount Auburn Cemetery, around the 1870s or 1880s. Image courtesy of the New York Public Library.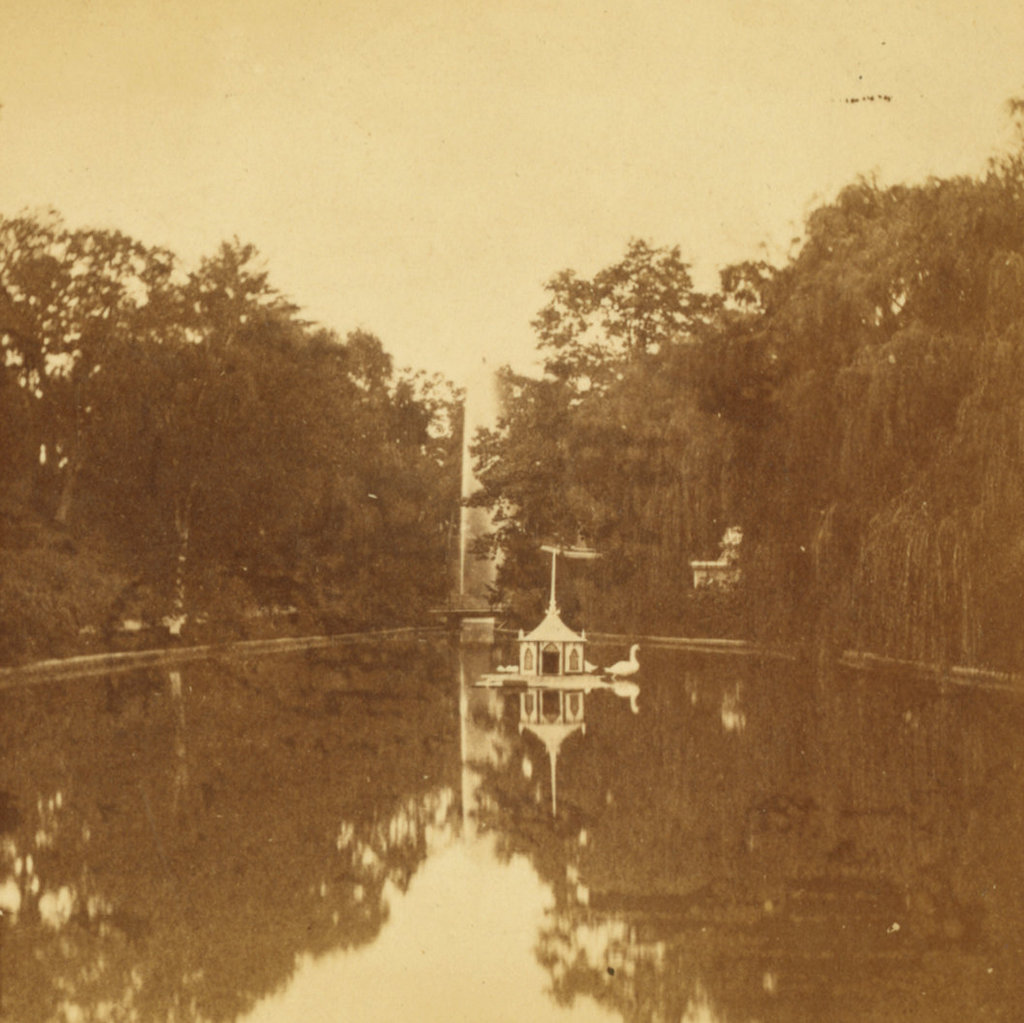 The scene in 2021: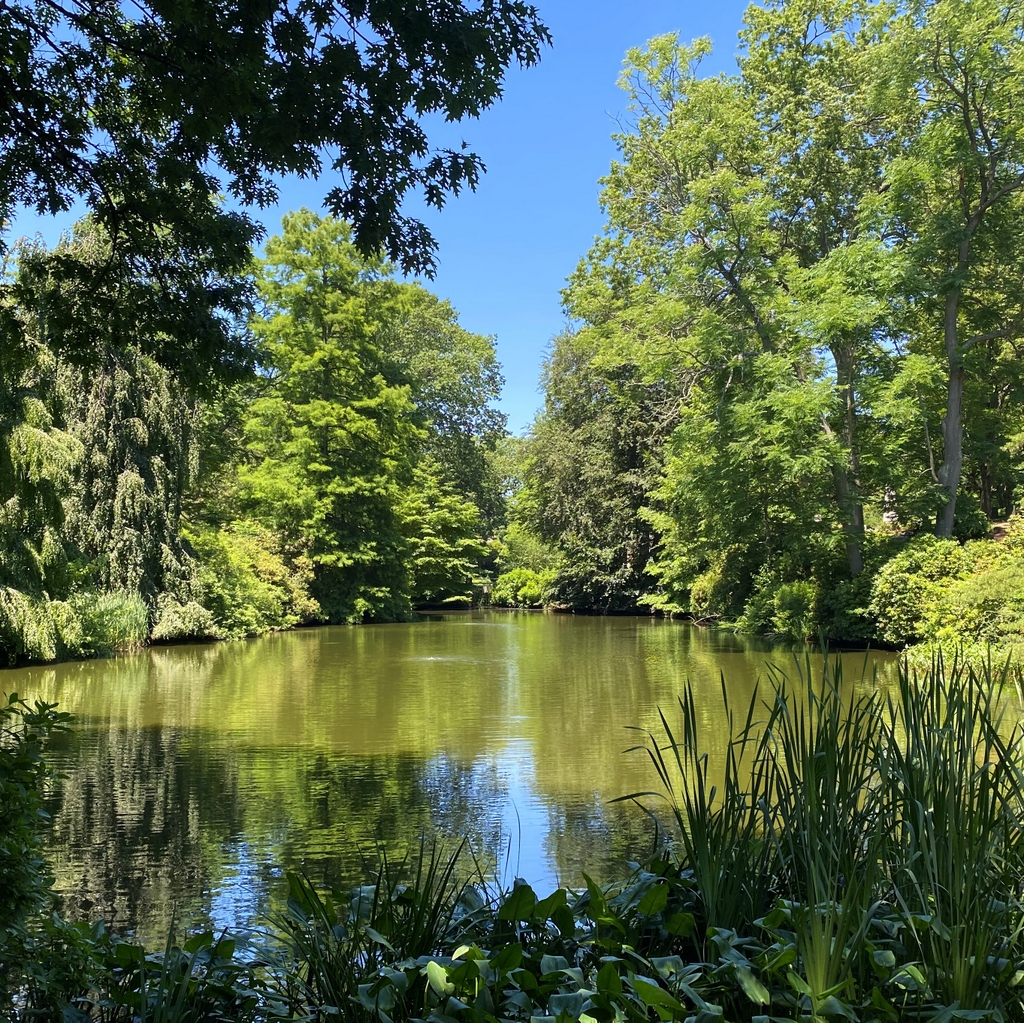 As discussed in the previous post, Mount Auburn Cemetery was established in 1831 as the first rural cemetery in the United States. Up until this point, Boston-area graveyards typically occupied small plots of land near town centers. They were a practical necessity as a place to bury the dead, with little emphasis on landscaping. Even the gravestones themselves, while often elaborately carved, served a purpose by reminding people of death and mortality.
However, by the early 19th century many of these graveyards were becoming overcrowded, especially in fast-growing places like Boston. Motivated by concerns about public health, along with shifting societal attitudes regarding death, proponents such as Dr. Jacob Bigelow advocated for a new, expansive   cemetery on the outskirts of Boston. The result was Mount Auburn Cemetery, which was laid out on the north side of the Charles River, on the border of Cambridge and Watertown,
Unlike the purely functional colonial-era graveyards, Mount Auburn was designed to be both a quiet resting place for the dead, and also a peaceful place for the living to visit in the days before public parks were common. It was carefully landscaped, with burial plots situated along winding paths, and  grounds that were interspersed with trees, hills, and ponds. Overall, the effect was a park-like setting that, to many, may have helped to soften the harsh realities of death.
These two photos show Auburn Lake, one of the three ponds in the cemetery. It was once known as Meadow Pond, but in the late 1850s it was renamed Auburn Lake. This appears to have occurred around the same time that the ponder underwent improvements, including lining the banks with stone. By the time the first photo was taken around the 1870s, Auburn Lake featured a bridge, which crossed the narrow portion between the northern and southern halves of the pond, and it also had a swan house in the center, with at least one swan visible in the photo.
Today, about 150 years after the first photo was taken, not much has changed in this scene. The swan house is long gone, but otherwise Auburn Lake looks much the same as it did in the first photo. This is due, in part, to an extensive restoration project that occurred in 1998, involving draining and dredging it, and then replanting the areas along the banks. Overall, as is the case with Auburn Lake, the cemetery still has the same park-like environment that its founders had envisioned, and it remains a quiet place in the midst of the busy inner suburbs of Boston.