The Bigelow Chapel at Mount Auburn Cemetery in Watertown, around 1865-1885. Image courtesy of the New York Public Library.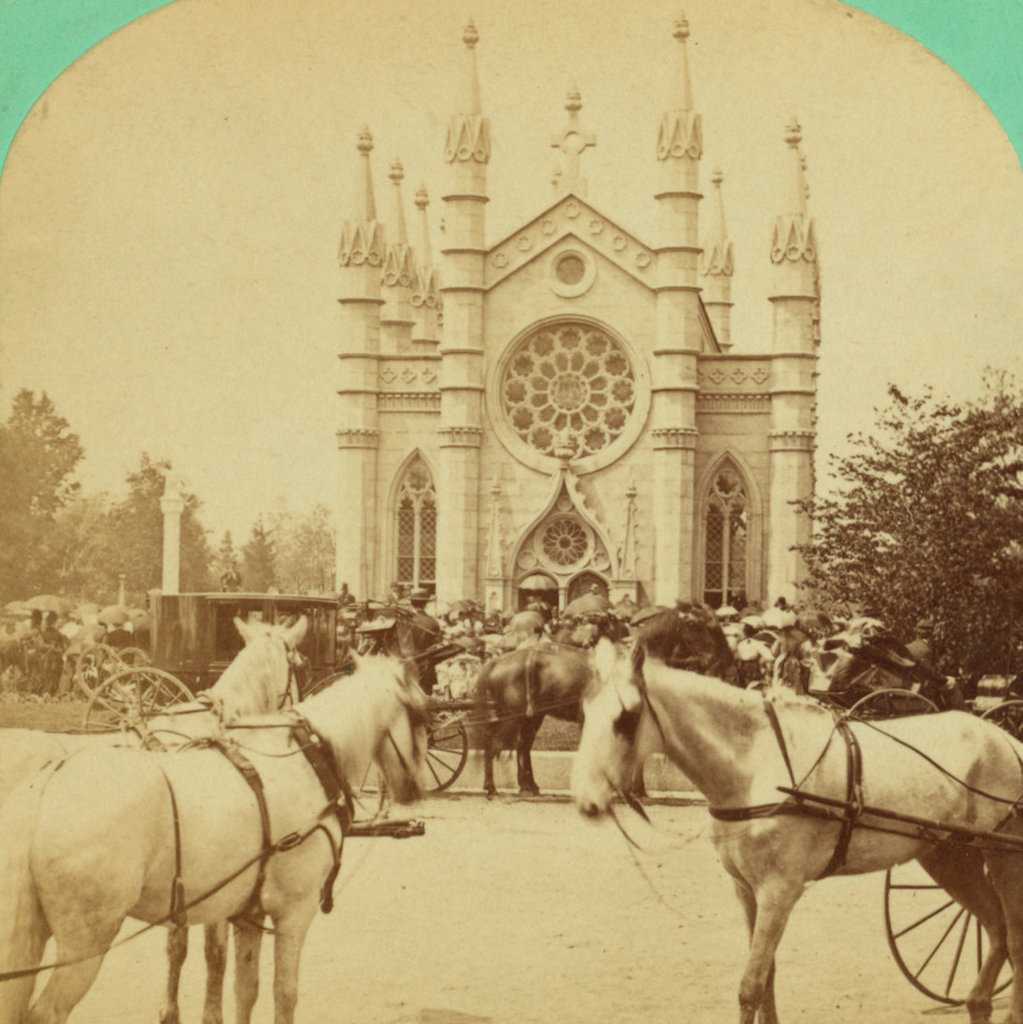 The scene in 2021: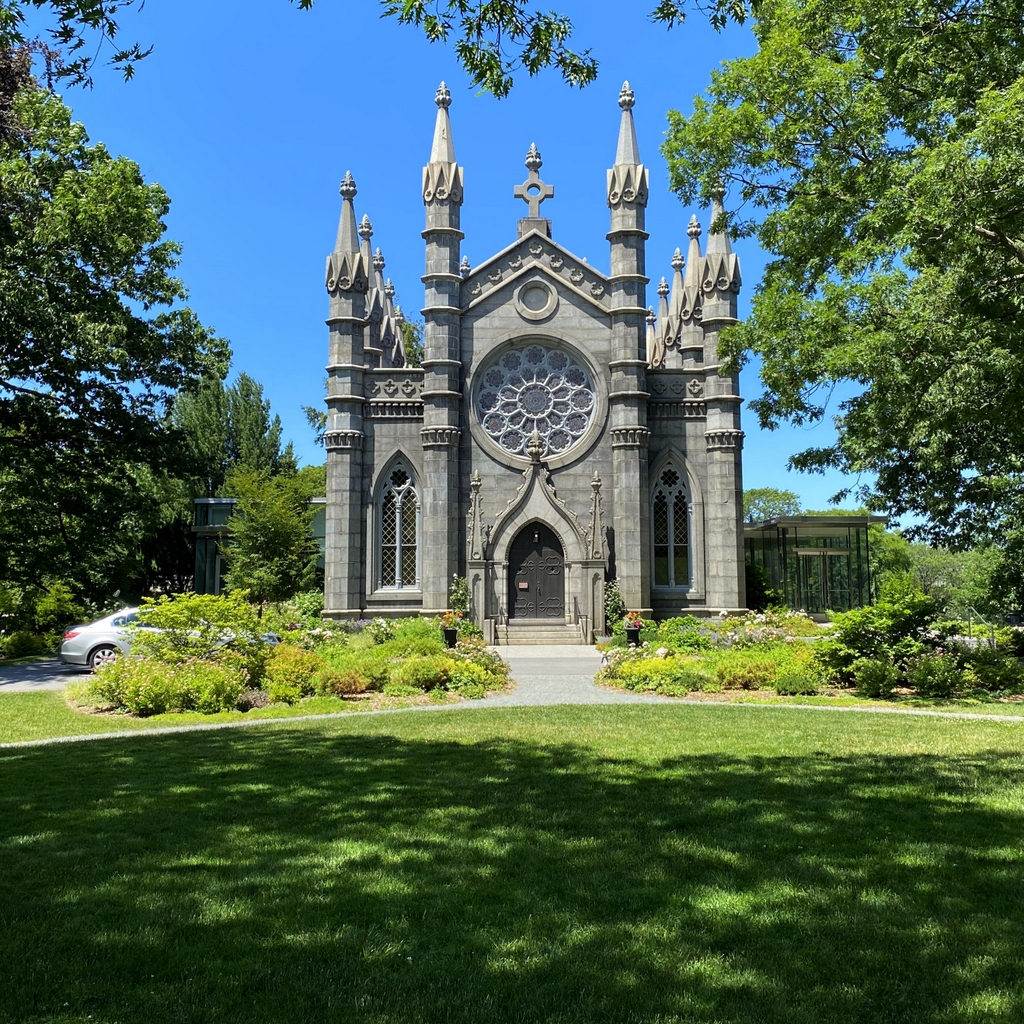 As explained in an earlier post, Mount Auburn Cemetery was established in 1831 as an alternative to the small, overcrowded colonial-era burial grounds in the center of Boston. By contrast, Mount Auburn cemetery was to feature winding paths, careful landscaping, and other features that made it not only a quiet final resting place for the dead, but also a pleasant place for the living to visit.
One of the leading figures in creating and subsequently managing the cemetery was Dr. Jacob Bigelow, a physician from Boston. He was involved in the cemetery throughout its early history, including the process of designing and building a chapel here in the cemetery. Working with noted architect Gridley J. F. Bryant, Dr. Bigelow helped to design the chapel. It featured a Gothic Revival design, which was particularly popular for churches and public buildings during this period, and it was completed in 1846.
However, problems soon emerged with the chapel. The contractors had submitted a bid of $19,623 for the project, but they evidently discovered, partway through construction, that this was too low. As a result, they hired less reputable subcontractors to do some of the work, with predictable results. The most significant problem was with the stonework. They used many poor-quality stones, and many of these were not cut to the proper dimensions, which allowed water to enter between the stones. Repeated freeze-thaw cycles in the winter months soon resulted in cracks in the stones, which threatened the structural integrity of the chapel.
To fix the problem, the building had to be demolished and reconstructed, with new stones to replace the defective ones. The work was completed in 1856, resulting in a building that looked essentially the same as the original one. The first photo was probably taken within a decade or two after this, showing a large gathering in front of the main entrance to the chapel.  It would remain in use as the cemetery's chapel until 1898, when a larger one, which was later named the Story Chapel, opened at the main entrance to the cemetery.
The older chapel, which was formally named in honor of Jacob Bigelow in 1936, then became a crematorium. It was the first of its kind in the state, and is first cremation was in 1900. Since then, the interior has been significantly renovated several times, and the building was expanded with an addition in 1970. This wing now houses the crematorium, and the old chapel continues to be used as a meeting space for various events. Overall, despite these many changes, the view of the chapel from this angle has remained largely unchanged since the first photo was taken, and it stands as an excellent example of Gothic Revival architecture.