The Round Stone Barn at Hancock Shaker Village in Hancock, Massachusetts, in June 1962. Image courtesy of the Library of Congress, Historic American Buildings Survey Collection.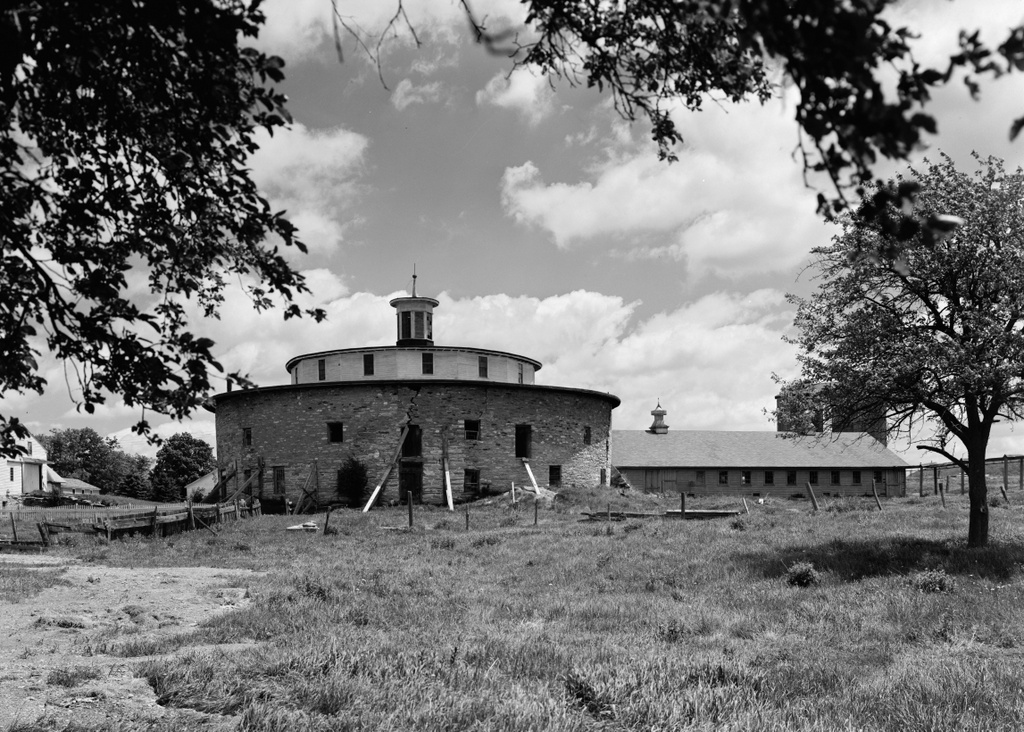 The scene in 2023: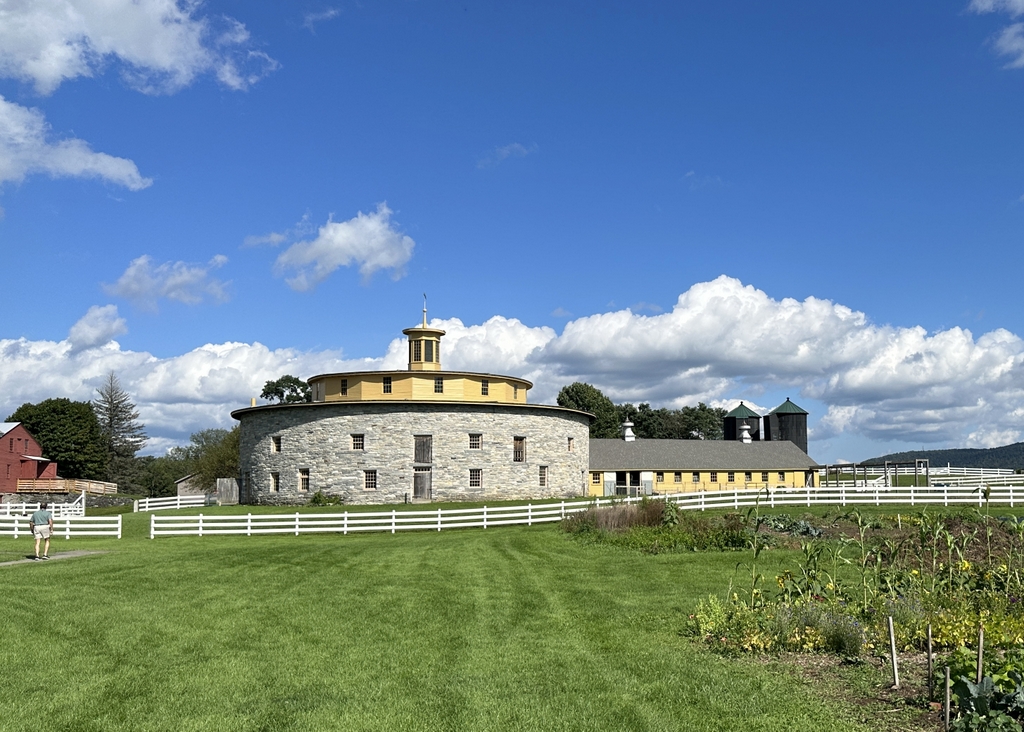 These two photos show a view that is similar to the ones in the previous post, just from a little further away from the barn. As explained in more detail in that post, this barn was built in 1826 for the Shaker community that lived here in Hancock and in nearby Pittsfield. The community was established in 1790, and it remained active until 1960, when the property was sold amid declining numbers of Shakers.
In 1961, Hancock Shaker Village acquired this property and preserved it as an open-air museum. However, by this point the distinctive round stone barn was in poor condition. As shown in the first photo, its walls were badly cracked and had to be supported with wooden braces The barn was ultimately restored in 1968 by dismantling the exterior stone walls, repairing the foundation, and then reconstructing the walls using the original stones. Today, the barn remains in good condition, and it is probably the most recognizable landmark here at Hancock Shaker Village.