The house at 38-40 Chestnut Street in Salem, probably around 1890-1910. Image courtesy of the Phillips Library at the Peabody Essex Museum, Frank Cousins Glass Plate Negatives Collection.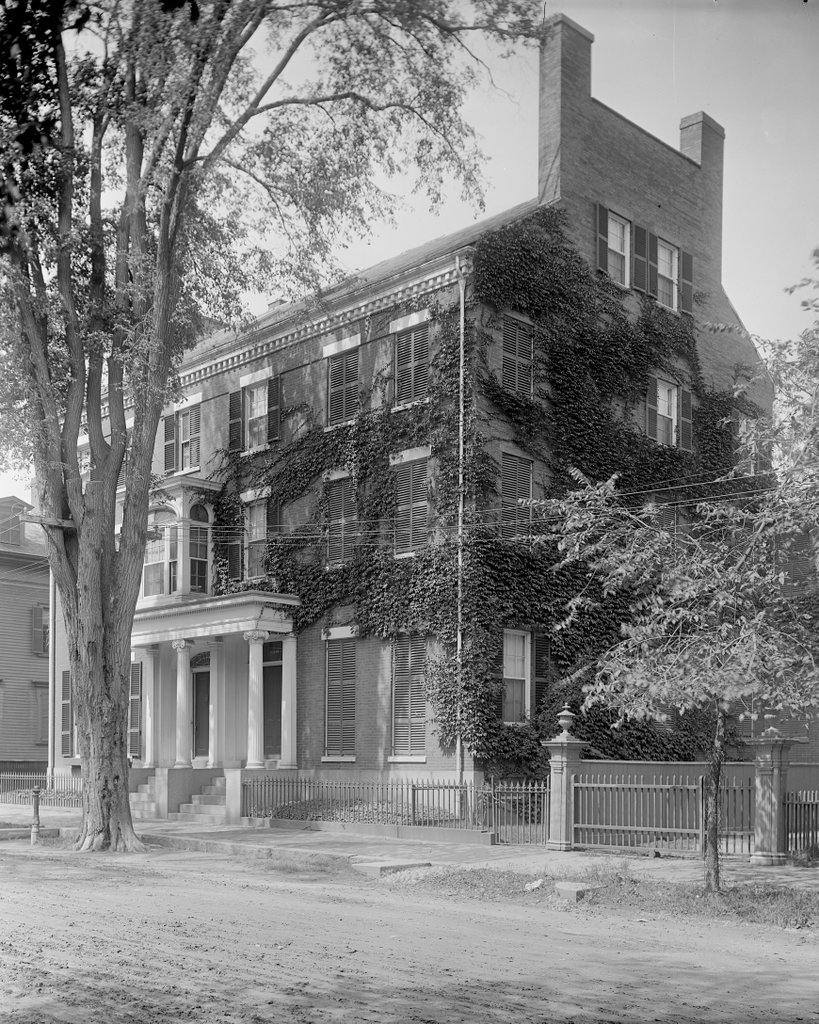 The house in 2023: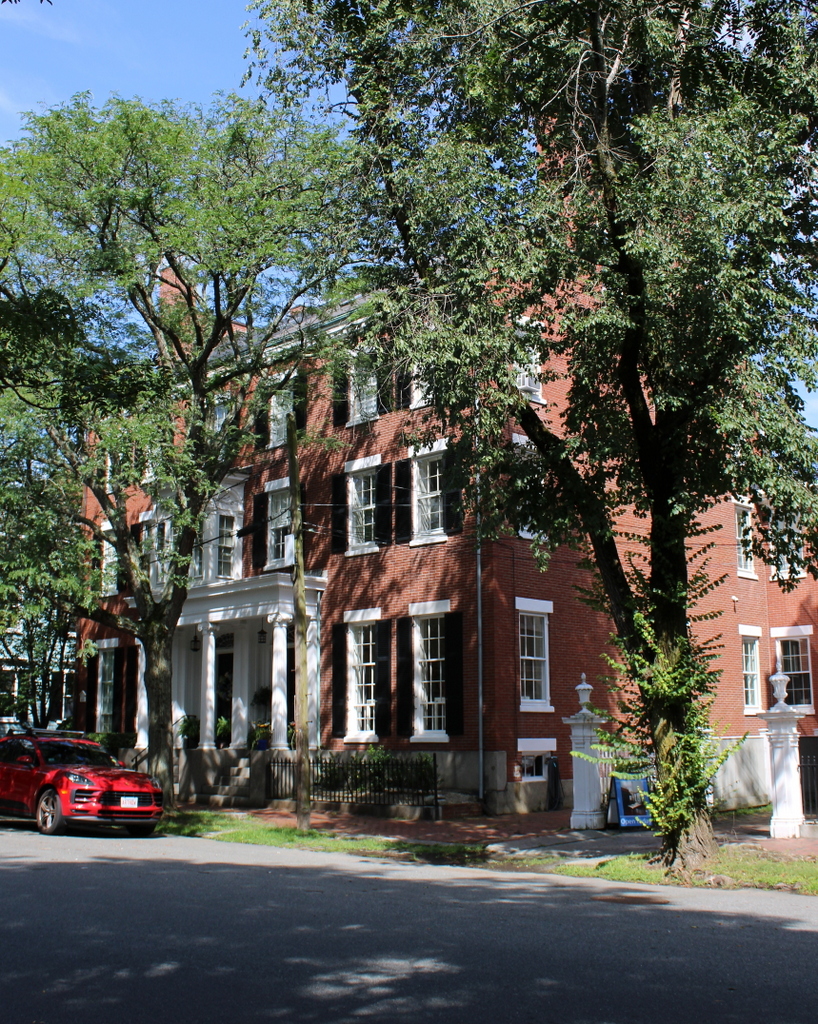 This double house was built in 1845, and it stands on the north side of Chestnut Street. It consists of two separate homes standing side by side, with 38 Chestnut on the right and 40 Chestnut on the left. It is somewhat newer than most of the other houses on the street, which generally date to the first two decades of the 19th century. As a result, while the house has many of the same Federal-style features of the earlier homes on the street, it also includes a mix of Greek Revival elements.
The original owner of 38 Chestnut was merchant Nathaniel West, although he does not appear to have actually lived here. By the early 1850s, the house was owned by another merchant, Joseph S. Andrews, who also served as mayor of Salem from 1854 to 1856. In the meantime, the house on the left side at 40 Chestnut was originally owned by the Rev. James W. Thompson, who lived here until 1859. It was subsequently the home of merchant John B. Silsbee and his wife Martha.
Both houses would have a number of other owners throughout the 19th and into the 20th centuries. The first photo was taken sometime around the turn of the century by Frank Cousins, who used photography to document many historic properties throughout the city. Very little has changed with the appearance of the house in more than a century since the first photo was taken, and it is one of the many historic homes that still line Chestnut Street today.