Here's an interesting photo of Court Square, taken in 1909. Image courtesy of the Library of Congress, Panoramic Photographs Collection.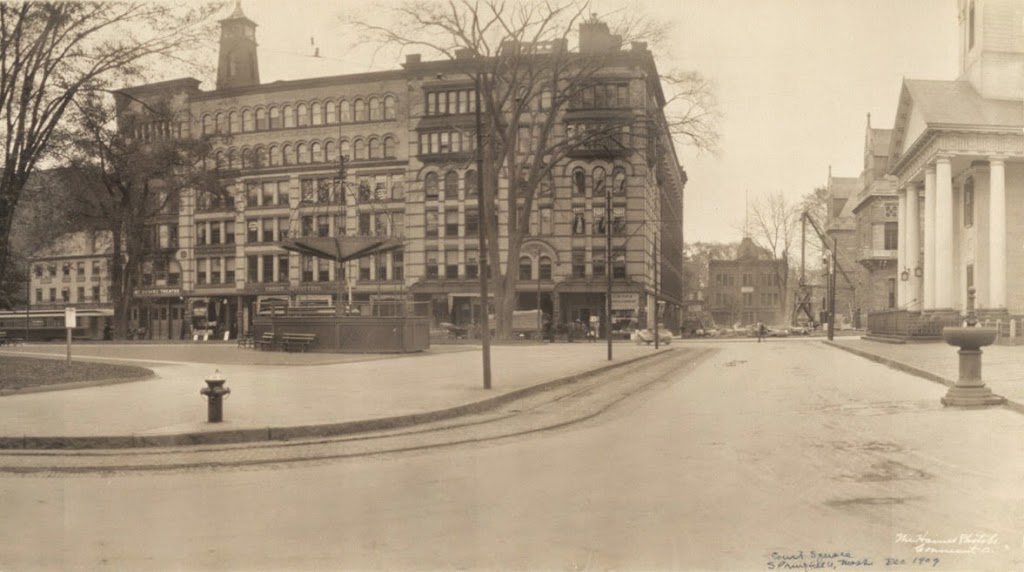 From the same angle, taken in 2012: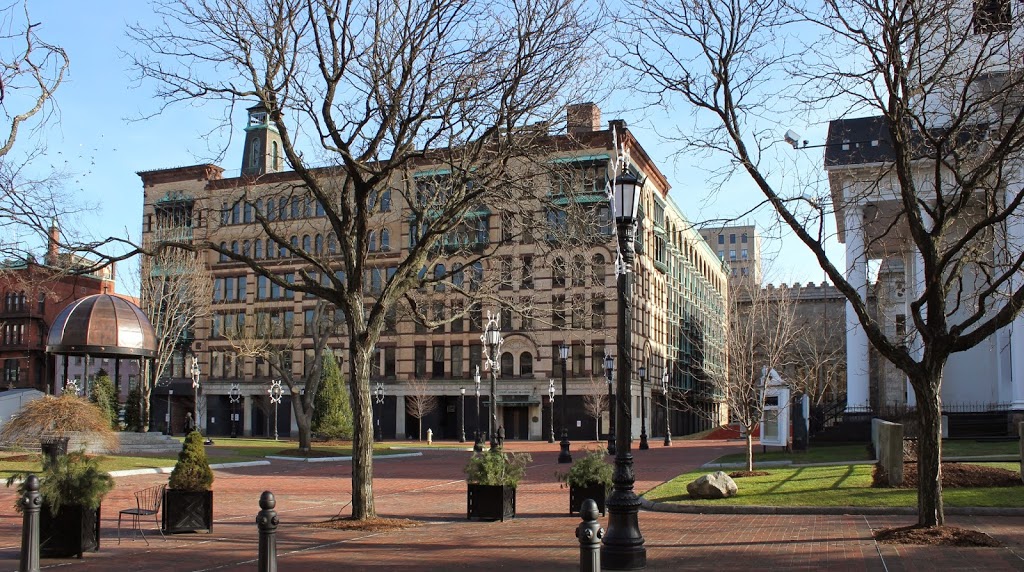 Notice the difference? Because there isn't a whole lot that has changed along the south and west sides of Court Square in the past century.  In fact, other than cosmetic changes to some of the fountains and such in Court Square, the only real difference is the added wing of the old Hampden County Courthouse, which is visible in the 2012 photo just behind and to the left of the church.  In the 1909 photo, if you look close, you can see the construction for the wing, but at this point when the photo had been taken, it had not yet been completed.
The prominent building in the center of both photos is the former Court Square Hotel.  Built in 1892, it was added on to in 1900, with the sixth floor being added, along with the right-hand part of the building (the front facade used to be symmetrical until the addition).  Just to the left of it is a small brick building, barely visible behind the gazebo in the 2012 photo.  This building, known as Byers Block, was built in 1835 and is the only surviving one of a number of identical buildings that used to run along Elm Street in the mid 19th century.  The oldest building in both photos, however, is Old First Church.  Built in 1819, it was nearly 100 when the old photo was taken, and externally still looks essentially the same today.