Looking east on Stockbridge Street toward Main Street in Springfield, around 1938-1939. Image courtesy of the Springfield Preservation Trust.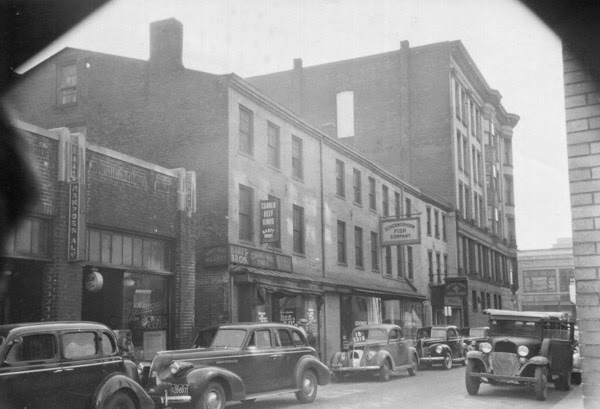 Stockbridge Street in 2015: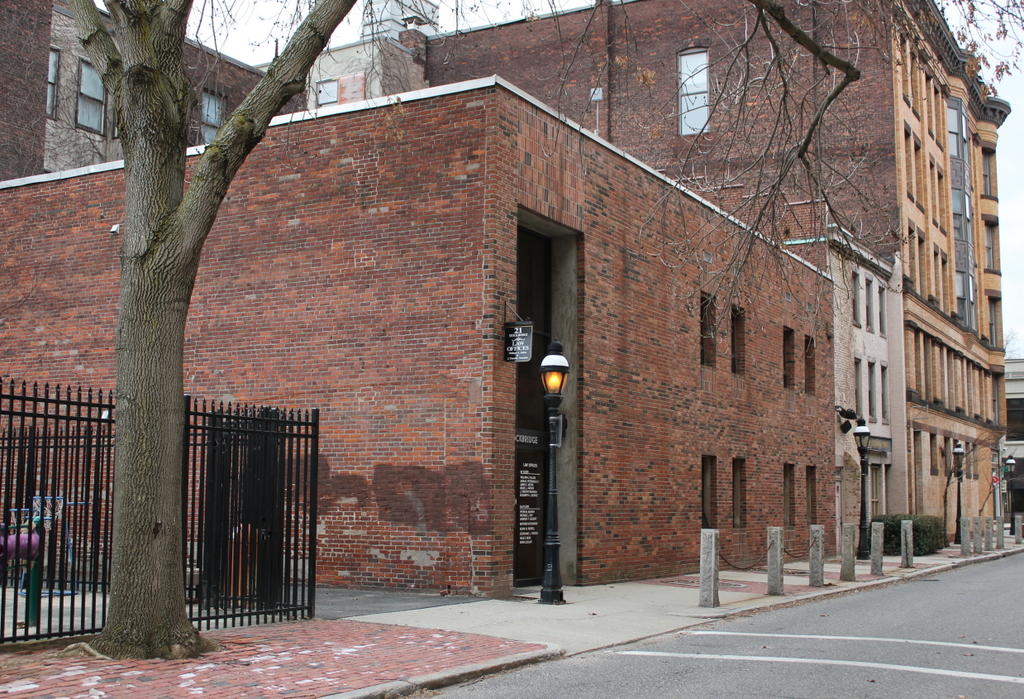 Like many other places in downtown Springfield, Stockbridge Street was once lined with three story brick commercial blocks, much like the ones seen in the 1930s view of the street.  This style appeared throughout the downtown area in the first half of the 19th century, when Springfield began growing into a major commercial and industrial center.  Early views of Court Square, Main Street, and other areas in downtown all feature plenty of examples of these buildings, but today only a few are left.  In the immediate downtown area, the last two are the Byers Block on Court Square, and the Guenther & Handel's Block in this scene.
The Guenther & Handel's Block was built in 1845, and as the 1930s photo shows, it was part of a row of similar buildings.  For many years, the ground floor was a grocery store and delicatessen, and in 1913 was sold to Emil Guenther and Richard Handel, who ran a grocery store under their names.  By the time the first photo was taken, both men had died, but the business was run by the family until 1972.  Today, all of the other mid-19th century buildings on the street are gone, and Guenther & Handel's Block is wedged between an ornate early 20th century apartment building and a drab, nondescript late 20th century commercial building.