Looking north on Powell Street from the corner of California Street in San Francisco, around 1866. Image courtesy of the Library of Congress, Lawrence & Houseworth Collection.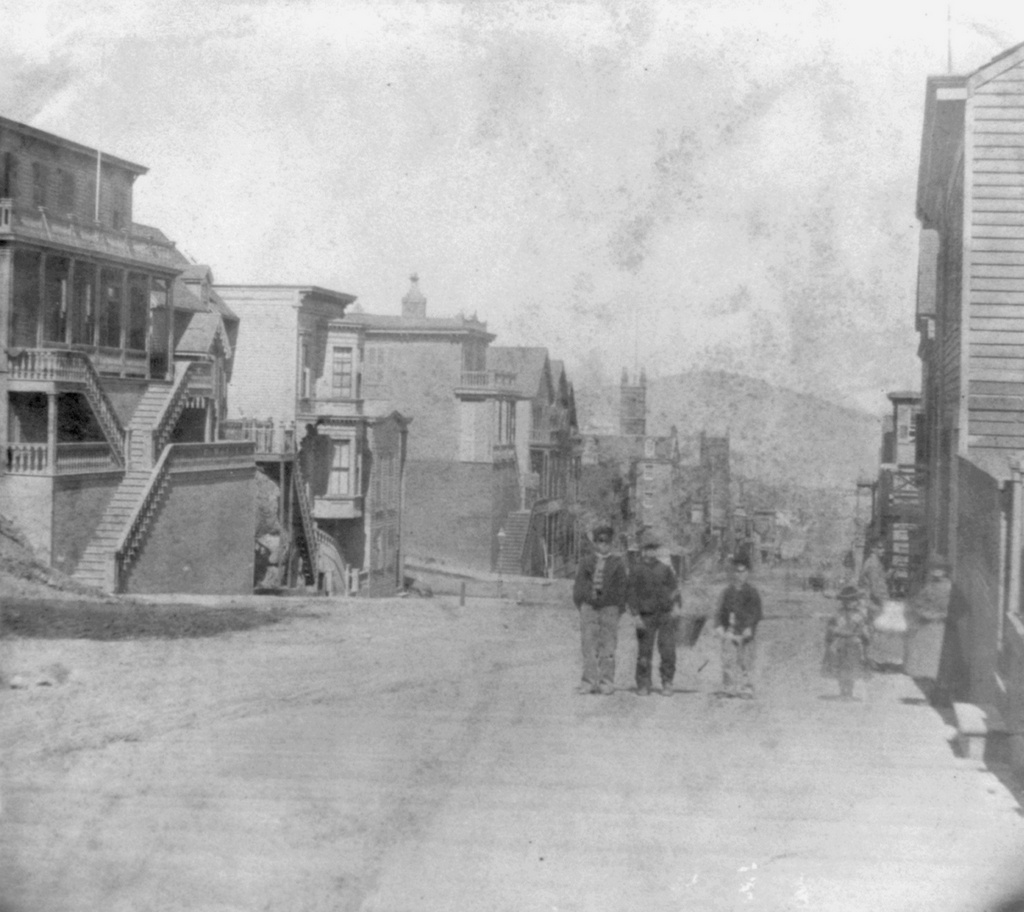 Powell Street in 2015: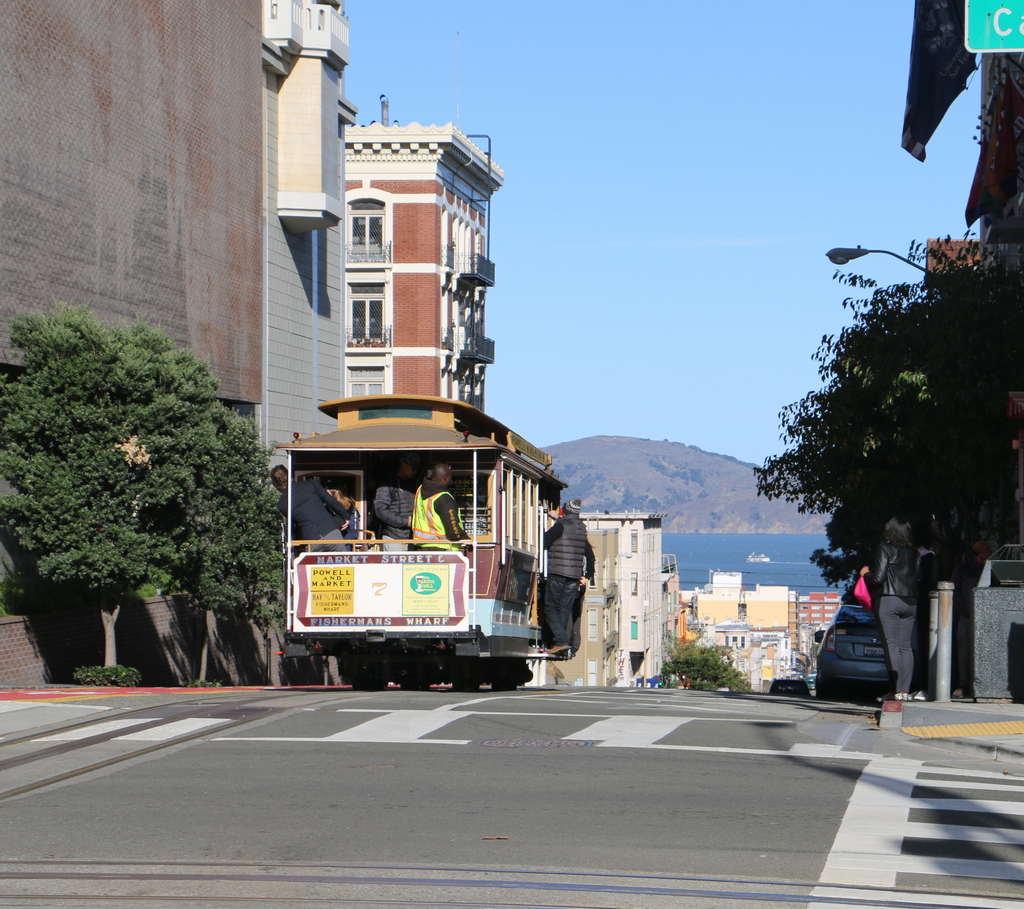 The image of a cable car descending a steep hill, with San Francisco and the bay visible in the distance, is what many people picture when they think of San Francisco, and although it wasn't deliberate on my part, that is exactly what the present-day scene shows. However, the first photo shows a very different scene along Powell Street. At the time, San Francisco was still very much a "wild west" kind of city, and the Nob Hill area here had not yet developed into the wealthy neighborhood that it would soon become. The cable car system was also still several years away, so at the time the only way up the steep streets to Nob Hill was by horse or, as the young boys in the photo chose to do, by walking.
Any buildings from the first photo that would have still been standing 40 years later would have been destroyed in the 1906 earthquake, when fires spread across this entire area. Aside from the nearby Flood Mansion, all of the Victorian-era mansions on Nob Hill burned down, and the only other surviving building in the area was the Fairmont Hotel, located just to the left of this scene. However, like the rest of the city, the neighborhood was rebuilt, and today it remains one of the city's most expensive areas, thanks to its commanding views and proximity to the center of San Francisco.
This post is part of a series of photos that I took in California this past winter. Click here to see the other posts in the "Lost New England Goes West" series.