Boston's Custom House Tower as seen from the waterfront, with the steamer Nantasket in the foreground, probably in the late 1920s. Photo courtesy of Boston Public Library, Leslie Jones Collection.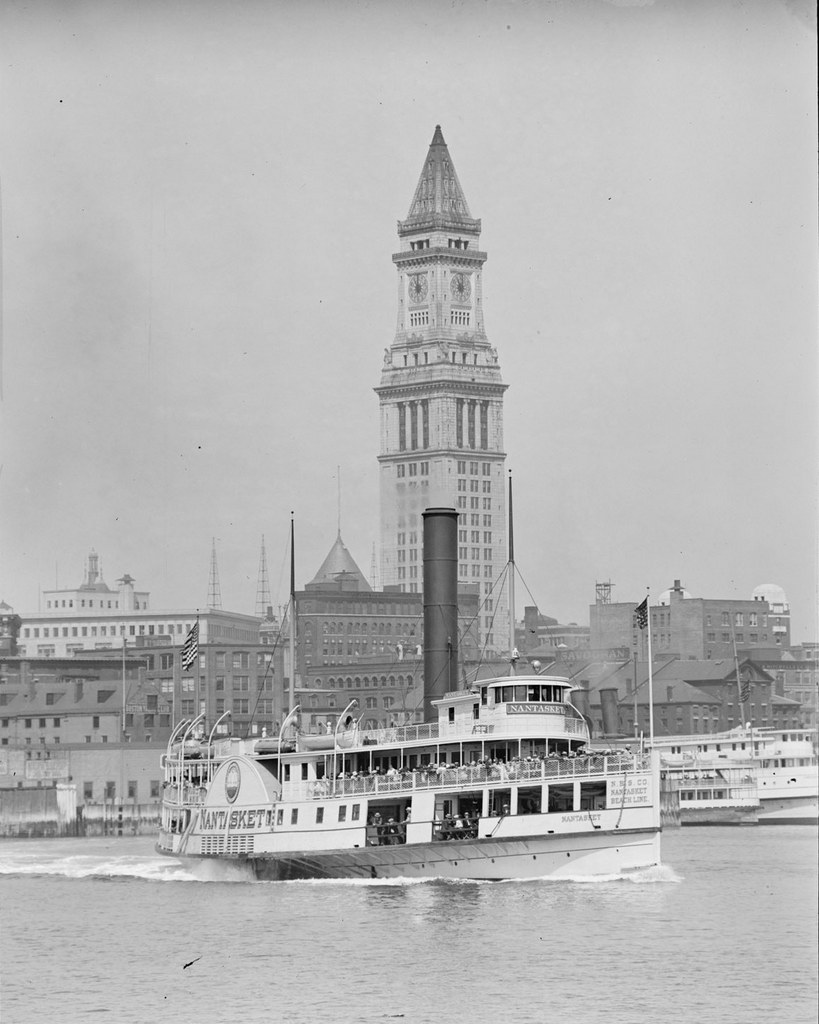 The scene in 2013: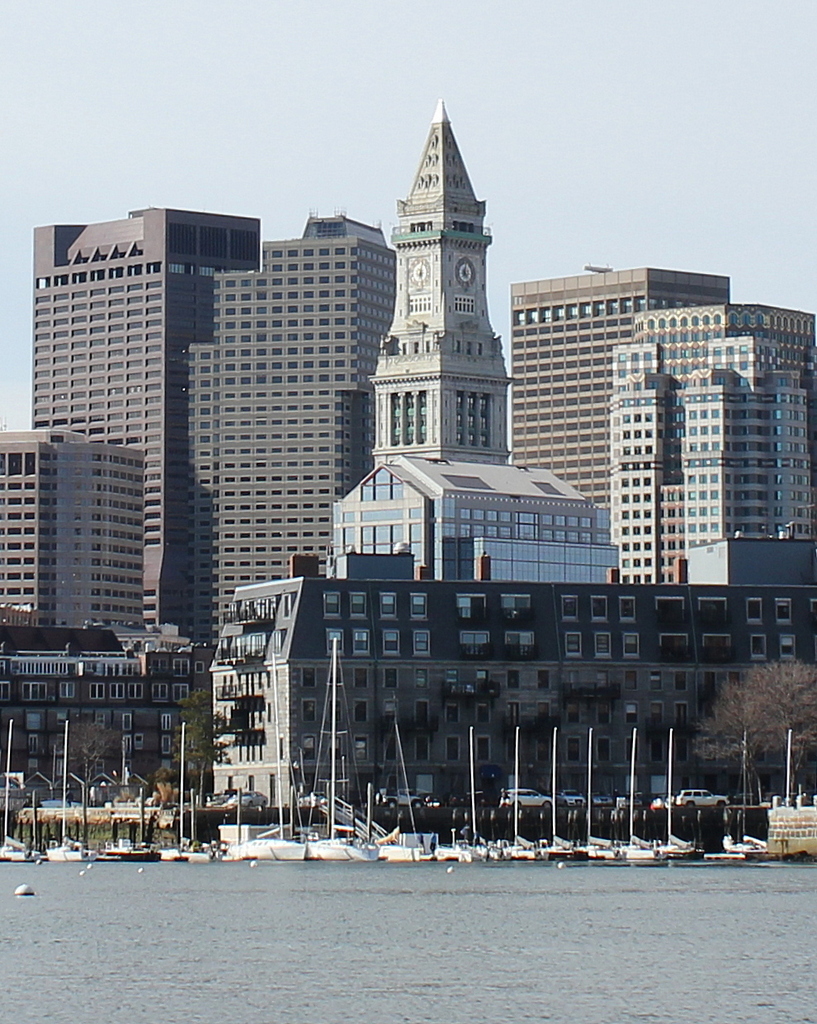 Boston's skyline has changed substantially, but the Custom House Tower remains much the same as it appeared when it was completed in 1915.  It was the tallest building in Boston until the Prudential Tower was built in 1964, and to this day, remains the 17th tallest in the city.  Although no longer used as a custom house, it is now a Marriott hotel.
The Boston Public Library dates this photo to around 1934, but it had to have been earlier than that, because the Nantasket burned in a fire in November, 1929, along with almost the entire rest of the company's fleet.