The Bowdoin Square Baptist Church in Boston, around 1860. Image taken by Josiah Johnson Hawes, courtesy of the Boston Public Library.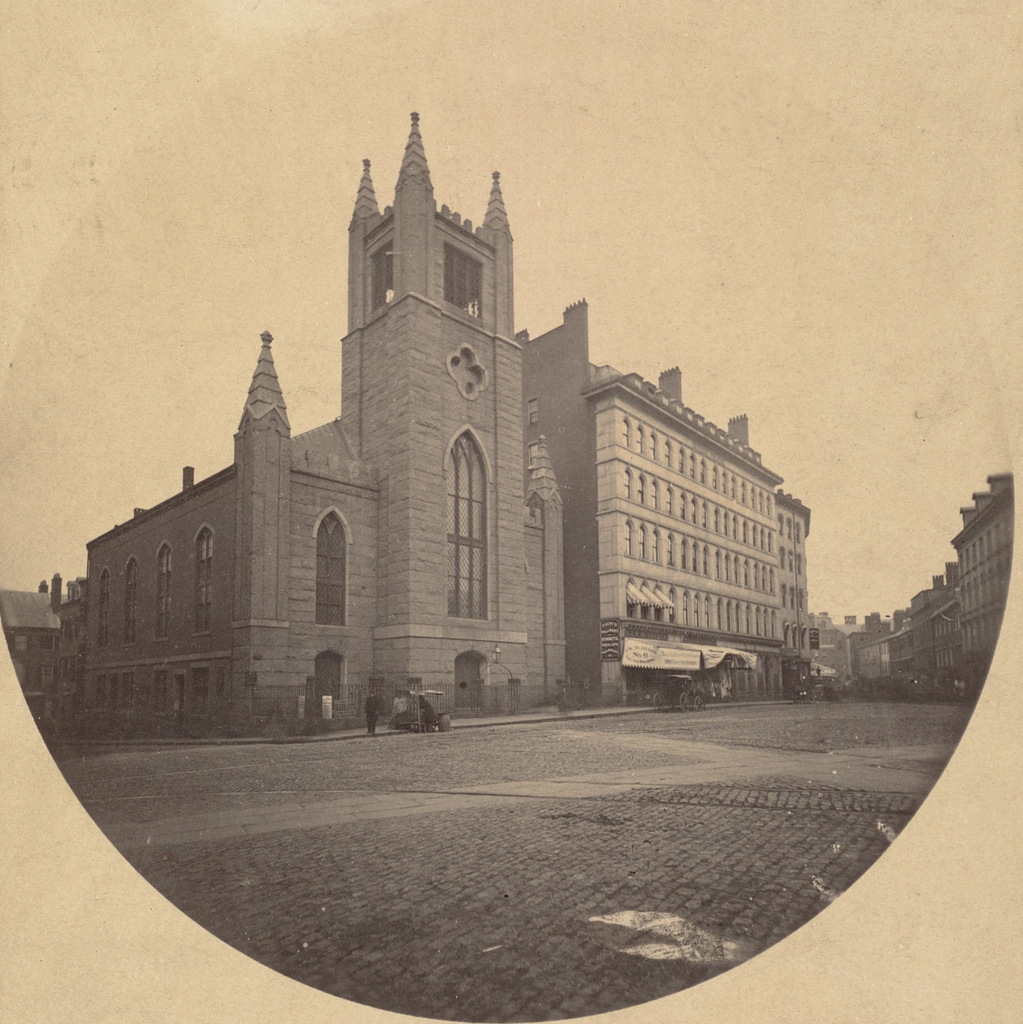 Bowdoin Square in 2015: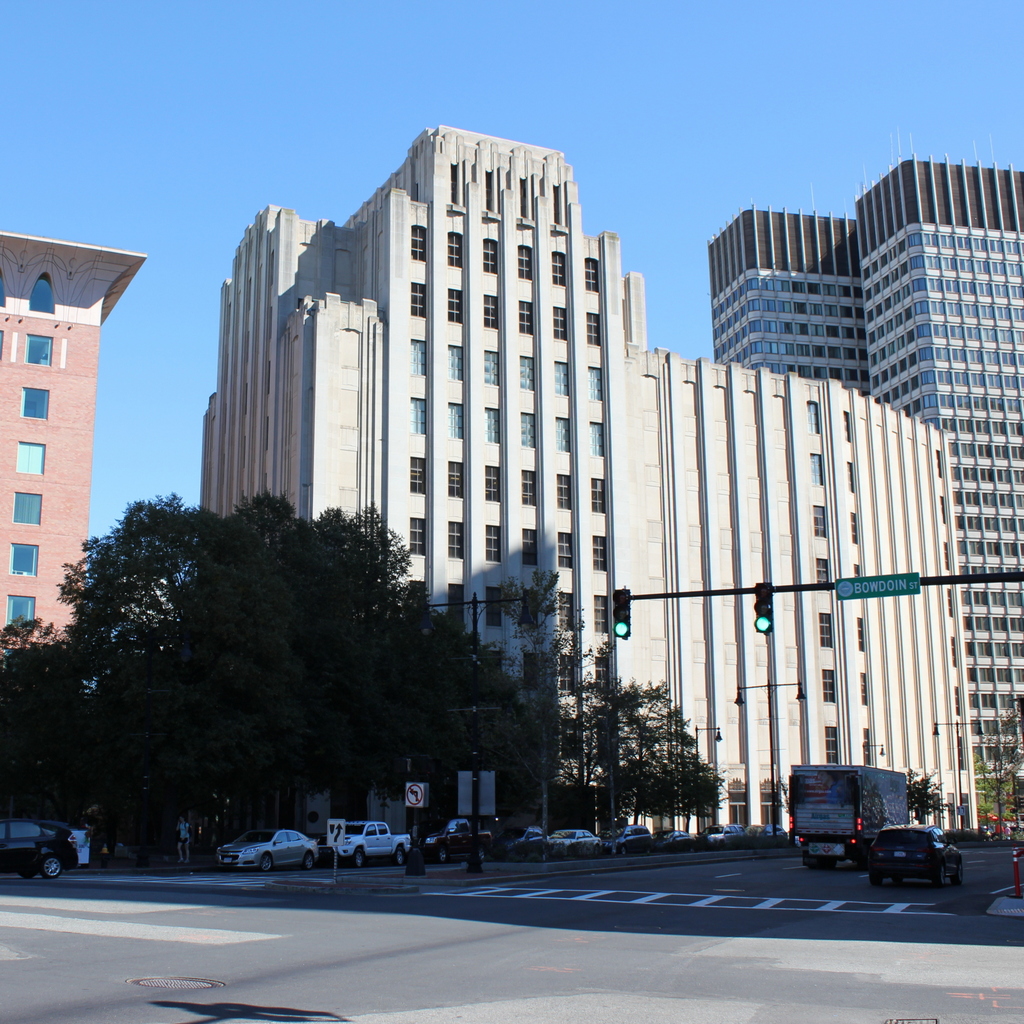 This scene shows Bowdoin Square facing the opposite direction from the one in the previous post, facing east on Cambridge Street toward Government Center. The most prominent building in the first photo is the Bowdoin Square Baptist Church, a Gothic Revival style church that was built in 1840. Its design is very similar to several other churches that were built in Boston around the same time, including the old Trinity Church on Summer Street and the nearby Bowdoin Street Congregational Church, which is still standing today as the Saint John the Evangelist Mission Church.
The church here at Bowdoin Square gained some notoriety in 1885, when the congregation split after the pastor, William W. Downs, was found in what was alleged to be a "compromising position" with a woman from his church. The scandal was well-publicized in newspapers across the country, and the church split into two factions, with one supporting his removal and the other believing his claims that he was the victim of a conspiracy. He was eventually dismissed from his position, and the church closed, but he maintained his innocence and several years later won a lawsuit against his accusers, with the jury awarding him $10,000 in damages.
Following the Downs scandal, the church became the Bowdoin Square Baptist Tabernacle, and it was extensively remodeled on the exterior and interior in 1898. However, the church sold the building in 1916 to the New England Telephone and Telegraph Company. Around 1930, they demolished the church and the neighboring Coolidge Building to the right, in order to build their new Boston headquarters, which is still standing in the 2015 photo. None of the other buildings remain from the 1860 photo, either; most of this section of Boston was demolished in the 1950s and 1960s as part of the West End and Government Center urban renewal projects.