The Parkman House at Bowdoin Square in Boston, in 1880. Image courtesy of the Boston Public Library.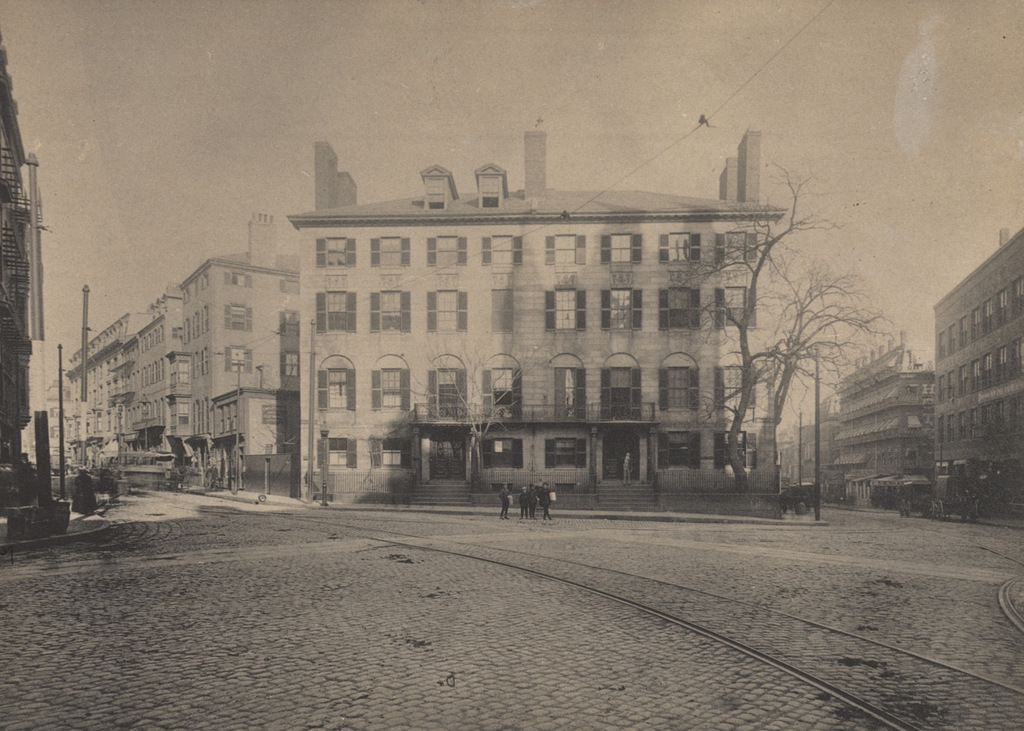 Bowdoin Square in 2015: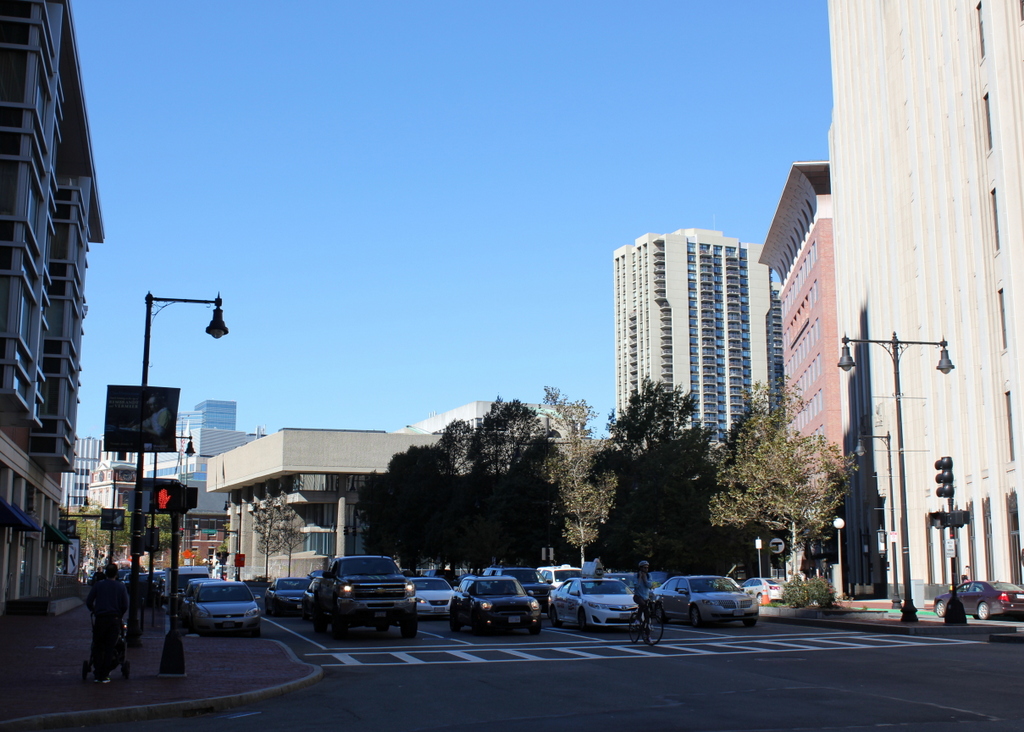 The Bowdoin Square area was once a prominent residential neighborhood, and these two attached granite houses were built around 1816 by Samuel Parkman, a wealthy merchant who hired Charles Bulfinch to design them. Samuel Parkman's daughter Sarah lived in the house to the left, along with her husband, Edward Blake, Jr., who died in 1817, shortly after they moved in. Sarah lived here until her death in 1847. Parkman himself lived in the house to the right until he died in 1824, and another daughter, Elizabeth, lived here with her husband, Robert Gould Shaw, until around 1840.
Both the Parkman and Shaw families were prominent in Boston's 19th century upper class. Samuel Parkman's grandson was Francis Parkman, a noted author and historian, and Robert Gould Shaw was one of the wealthiest men in the city. When he and his wife left this house in 1840, they moved to the other side of Beacon Hill, to a house overlooking Boston Common at the corner of Beacon and Joy Streets. By 1846, he had an estimated net worth of a million dollars, much of which he had inherited from his father-in-law. Shaw's grandson and namesake, Colonel Robert Gould Shaw, would go on to achieve fame as the commanding officer of the 54th Massachusetts Infantry Regiment, one of the first all-black units to fight in the Civil War.
The two houses stood here at Bowdoin Square until the early 1900s, when they were demolished and replaced with a commercial building. This building is no longer standing either, nor is anything else from the 1880 photo. The entire West End section of the city, aside from a few buildings, was demolished in the late 1950s as part of an urban renewal project, similar to what was done at nearby Scollay Square around the same time, Even the road networks were changed, and today Bowdoin Square bears essentially no resemblance to its earlier appearance.