The First Harrison Gray Otis House, on Cambridge Street in Boston, on October 23, 1911. Image courtesy of the City of Boston Archives.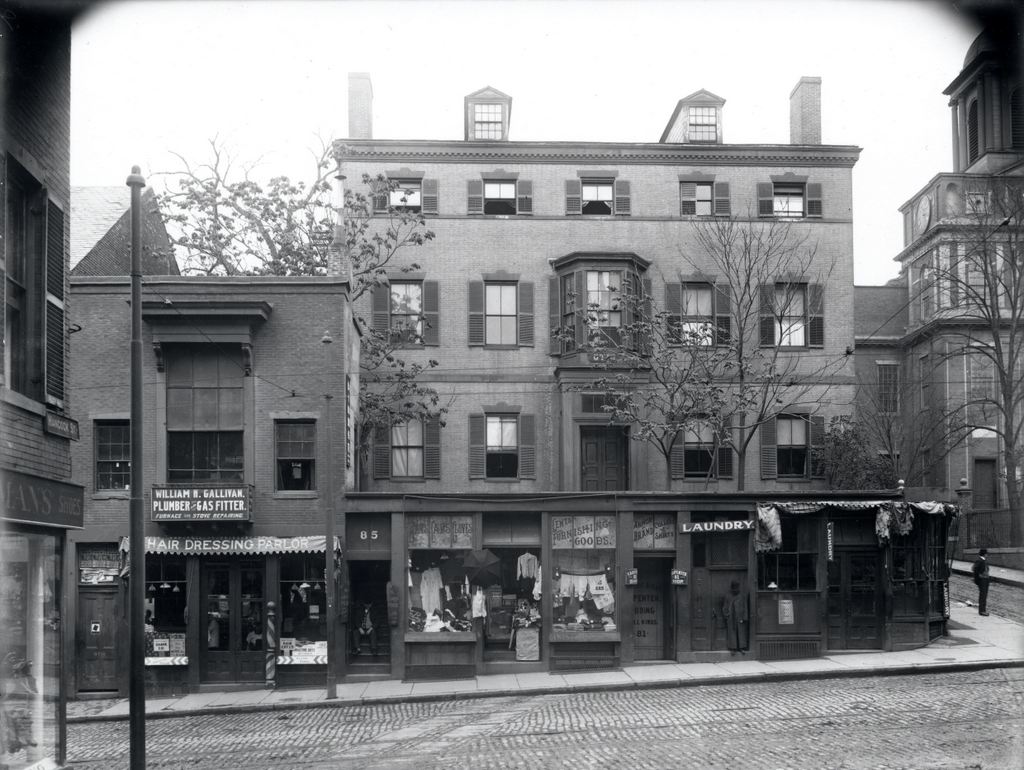 The house in 2015: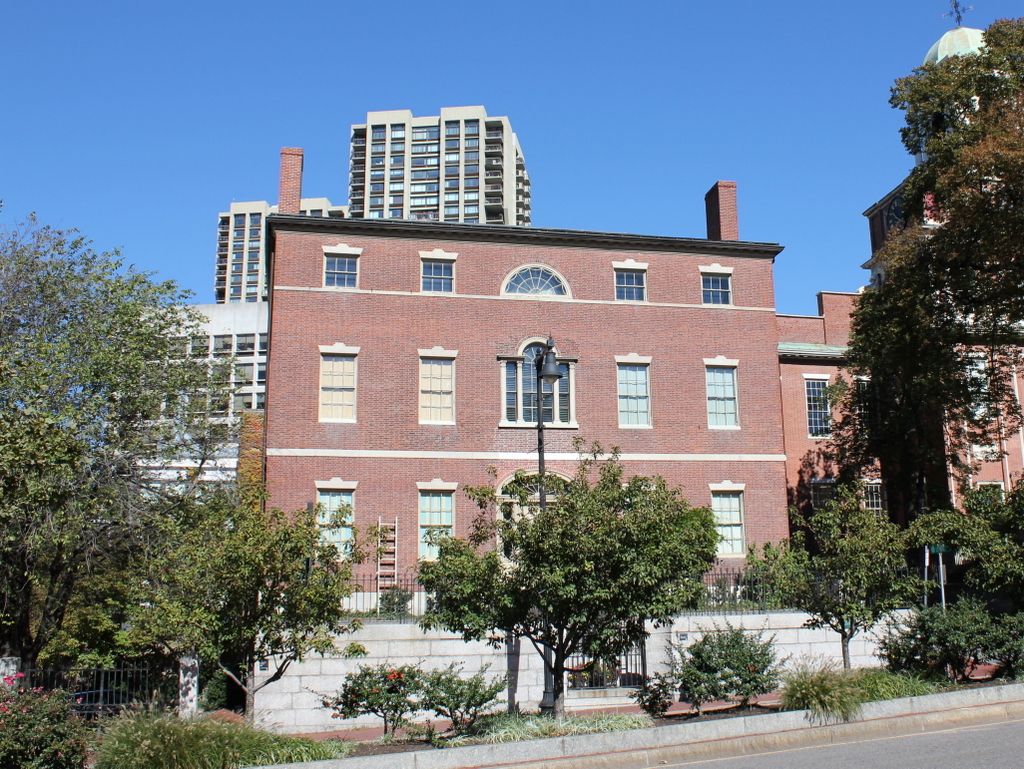 At the end of the 1700s, Cambridge Street was lined with the homes of wealthy Bostonians, including lawyer and politician Harrison Gray Otis. His house was designed by Charles Bulfinch and completed in 1796 while Otis was serving as the U.S. Attorney for Massachusetts. Later that year, he was elected to Congress, where he served two terms in the House of Representatives.
The house is an excellent example of Federal architecture, designed by one of the most prominent American architects of the era, but Otis only lived here for less than five years. In 1800, Bulfinch designed a second home for him, on Mount Vernon Street on Beacon Hill, but again he only lived there for a few years before moving into his third and final Bulfinch-designed home in 1806, on Beacon Street across from Boston Common. Likewise, Otis changed jobs almost as frequently as he changed houses. After two terms in the House of Representatives, he served in the Massachusetts state legislature from 1802 to 1817, including as the state Senate President for several of those years. From 1817 to 1822, he served in the U.S. Senate, and then from 1829 to 1832 he finished his political career as the mayor of Boston.
All three of his houses are still standing today, but the first one here on Cambridge Street has seen a number of changes, as the two photographs show. During the 19th century it became a boarding house, and a one-story addition was built for storefronts. Other more minor alterations included the removal of the original Palladian window and the lunette window above it, and the addition of dormers on the roof, a storm porch at the front door, and a bay window on the second floor.
A few years after the first photo was taken, the house was purchased by the Society for the Preservation of New England Antiquities, which is now called Historic New England. They restored it and undid many of the 19th century alterations, and in 1924 the house was moved back 40 feet to its current location to allow for Cambridge Street to be widened. Since then, it has been restored further, and aside from serving as Historic New England's headquarters, it is also open to the public as one of their many historic house museums. It is next to another historic landmark, the Old West Church, which was built just a few years after the house and can be seen on the right side of both photos.