Cy Young, warming up at Boston's Huntington Avenue Grounds in 1908. Image courtesy of the Library of Congress, Bain Collection.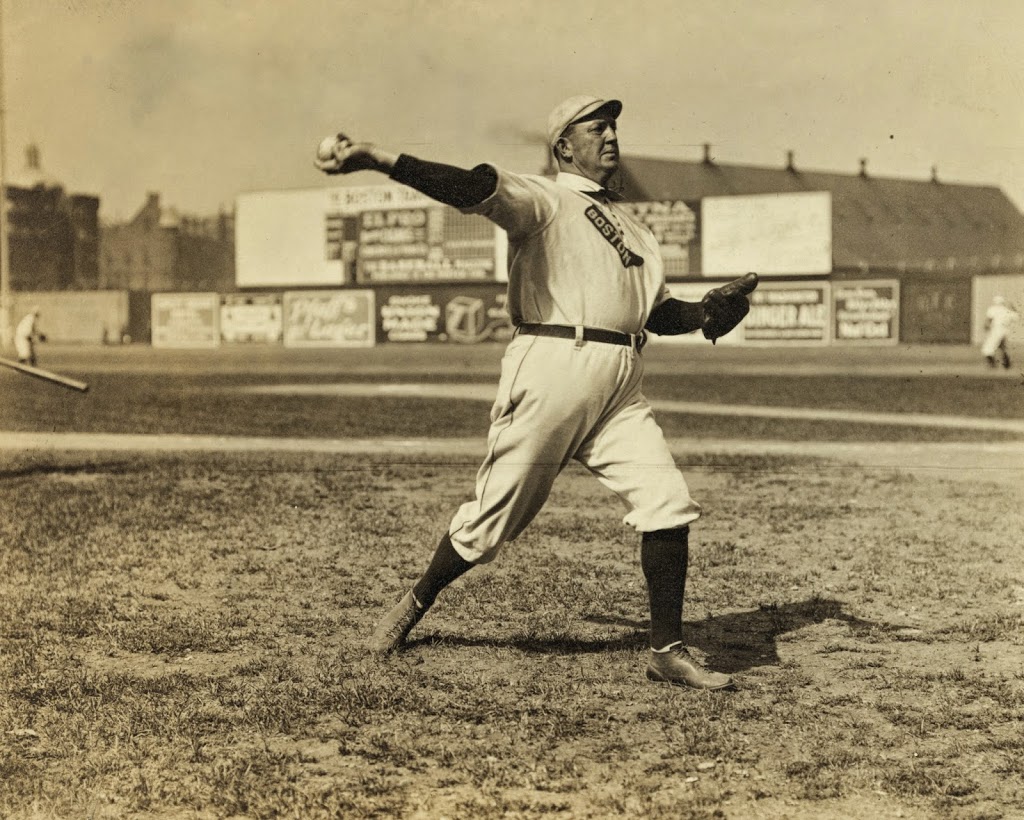 The scene in 2014: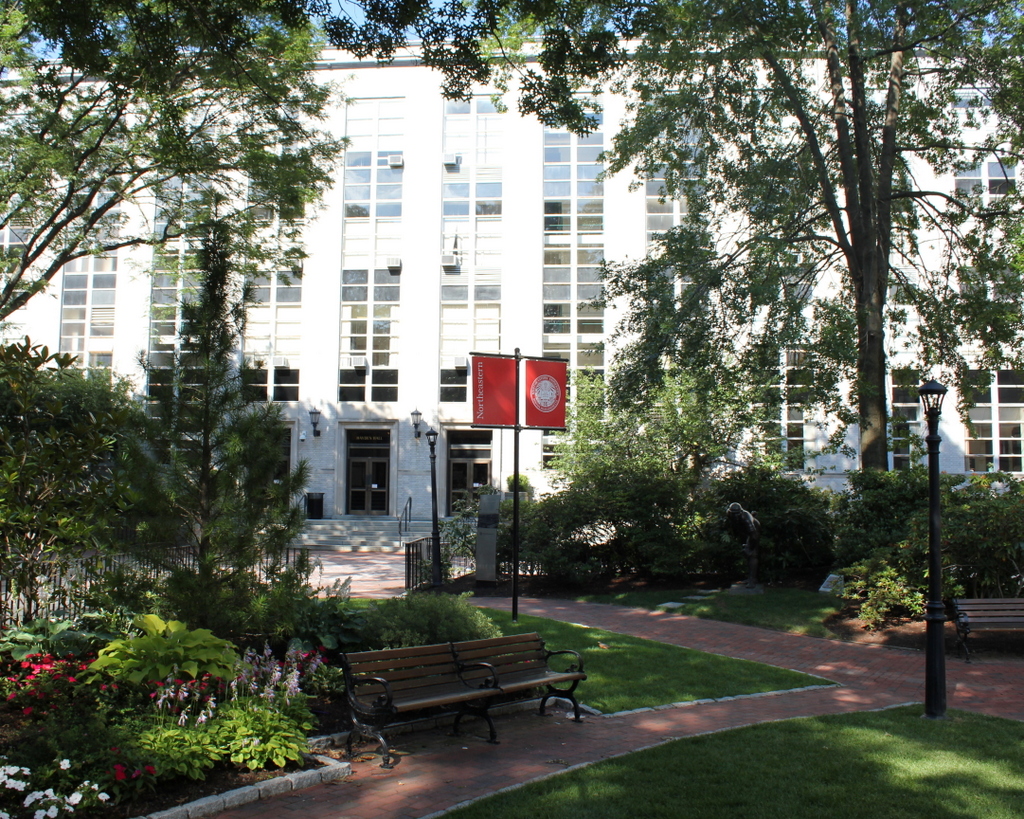 Finding the precise location of this photo is tricky, since nothing in the 1908 photo still exists.  The top photo was taken of Cy Young, the winningest pitcher in baseball history, during his last year with the Red Sox.  At the time, the Sox played a few blocks south of what would become Fenway Park, at the Huntington Avenue Grounds.
The site of the field is today part of the Northeastern University campus, and in this courtyard is a tribute to Cy Young and the old baseball field.  In the foreground is a granite home plate marker, and 60 feet away in the distance is a statue of Cy Young.  The Cy Young statue is on the approximate location of the pitcher's mound (which can be seen behind and to the left of Cy Young in the 1908 photo), but home plate would have actually been further to the right of where the 2014 photo was taken (which is now a building).
Because of that, it is likely that the 2014 photo was taken from approximately the same location, looking in roughly the same direction, as the 1908 photo, although the lack of any landmarks makes it difficult to be exact.