The Tremont House on Tremont Street in Boston, sometime in the 1890s. Photo courtesy of Boston Public Library.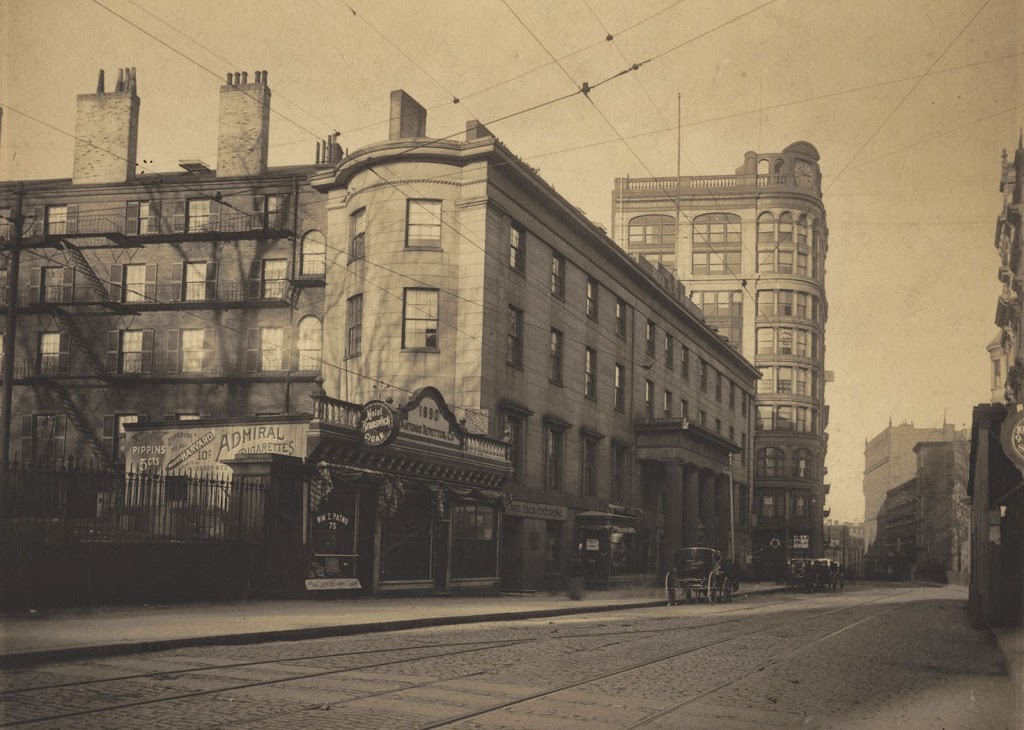 The scene in 2014: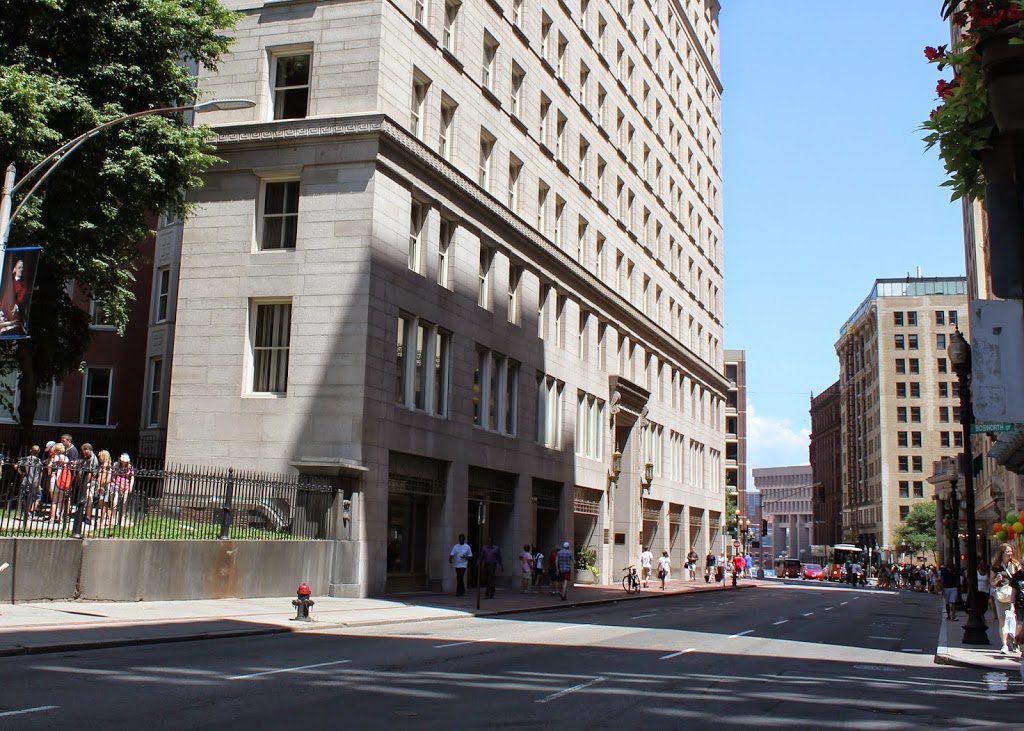 The Tremont House in the first photo was built in 1829, and it holds a significant place in American history – it was the first hotel with running water and indoor plumbing. It opened to much fanfare, with mayor Josiah Quincy (of Quincy Market fame) presiding over the event. The guest list included a number of distinguished Bostonians, including Congressmen Daniel Webster and Edward Everett. Webster would go on to become one of the most influential men in 19th century America, and Everett also went on to bigger and better things, serving as governor, ambassador, senator, and Secretary of State. He gave a speech at the ceremony, and some 34 years later he would be the keynote speaker at another event – the dedication of the national cemetery at Gettysburg, although his two hour speech was overshadowed by President Lincoln's two minute remarks.
The building stood at the corner of Tremont and Beacon Streets until 1895, and during its existence it had a number of notable guests, including Charles Dickens, Ralph Waldo Emerson, Alexis de Tocqueville, and President Andrew Jackson. It was also where, in 1848, Abraham Lincoln, at the time a virtually unknown Illinois Congressman, stayed during a visit to Boston. Coincidentally, years later John Wilkes Booth would also stay at the hotel, not long before he assassinated Lincoln.