The house at 250 Maple Street in Springfield, around 1938-1939. Image courtesy of the Springfield Preservation Trust.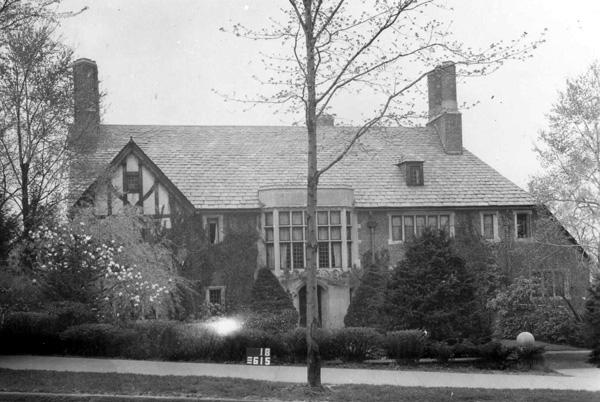 The house in 2017: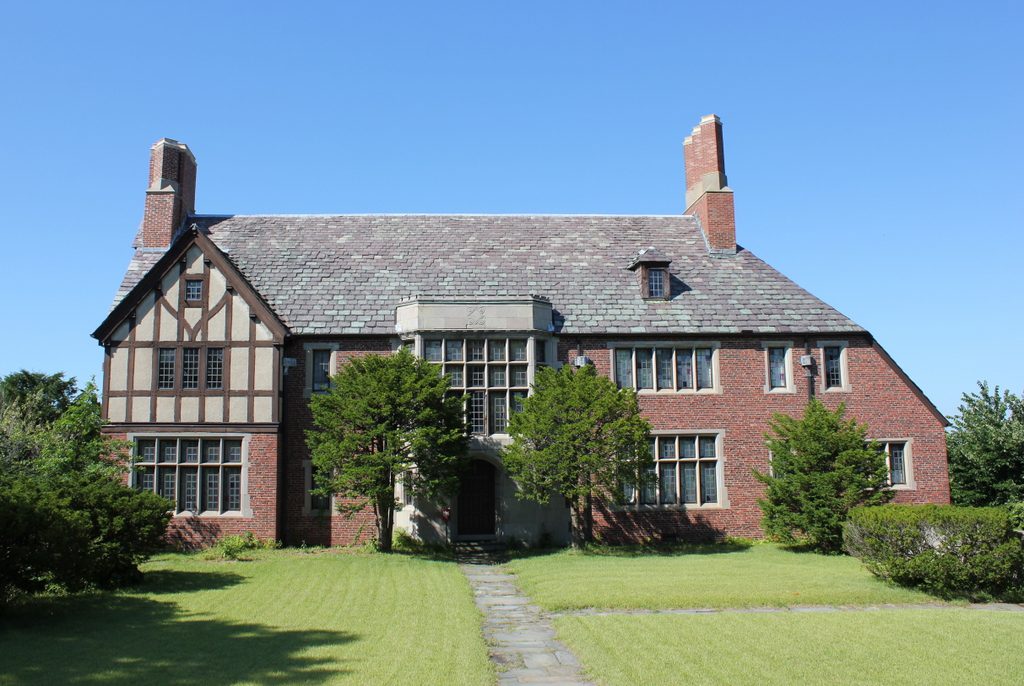 Edwin S. Gardner was a lawyer who, for many years, lived in a fine house on Ridgewood Place. However, in 1928 he and his wife Harriet, along with their children Mary and Edwin, Jr., moved into this house. Designed by John Barnard and built at a cost of $48,000, it was a significant step up from their earlier home, not to mention the sweeping views of the city and the surrounding landscape. The Tudor Revival style was popular during this time period, and a number of such homes were built here on Maple Street. Many of them, including this one, are so well-designed that they seem as though they would fit in better on an English country estate than here in a New England city.
The Gardners did not remain in the house for to long, though. By the mid-1930s they had significantly downsized and were living elsewhere, perhaps as a result of the Great Depression. In their place, the house was owned by Ida Day, the widow of Robert W. Day, who had been the president of the United Electric Light Company. She lived here with her son Winsor and his wife Sarah, although Sarah died in 1938, around the time that the first photo was taken. Ida died in 1942, and Winsor left the house soon after and moved to the Forest Park neighborhood.
In 1977, the house became part of the Ames/Crescent Hill Historic District on the National Register of Historic Places. Very little has changed with its exterior, and the house survived the June 1, 2011 tornado. Today, it stands among many other late 19th and early 20th century mansions that overlook the city from atop the hill.