The John Paul Jones House at the corner of Middle and State Streets in Portsmouth, around 1907. Image courtesy of the Library of Congress, Detroit Publishing Company Collection.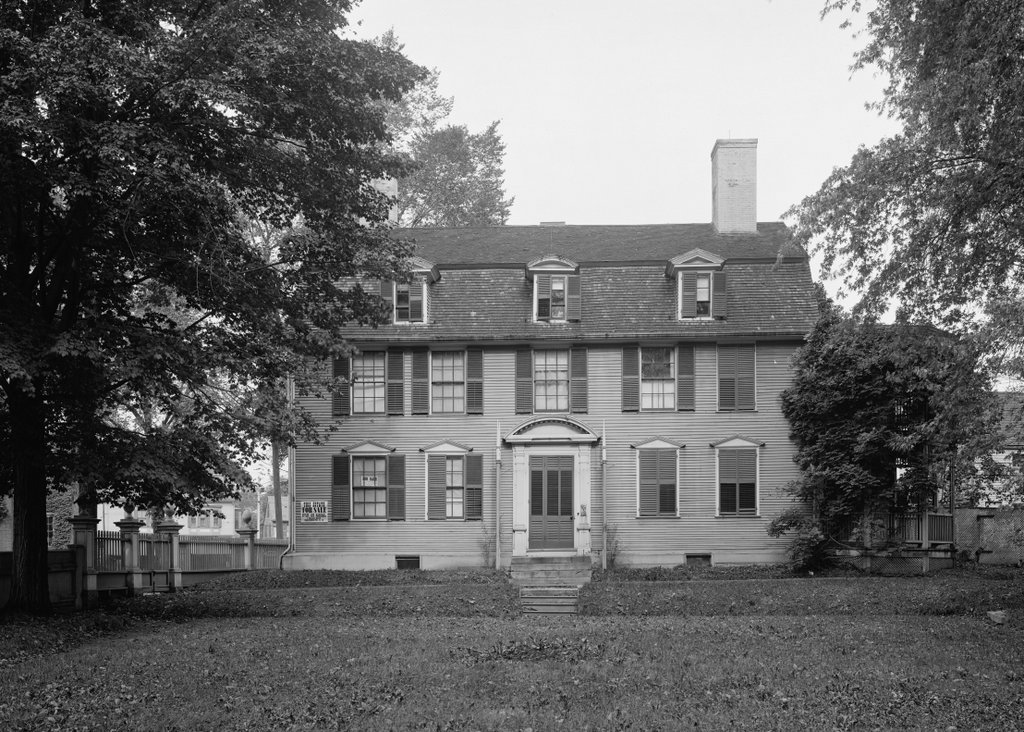 The house in 2015: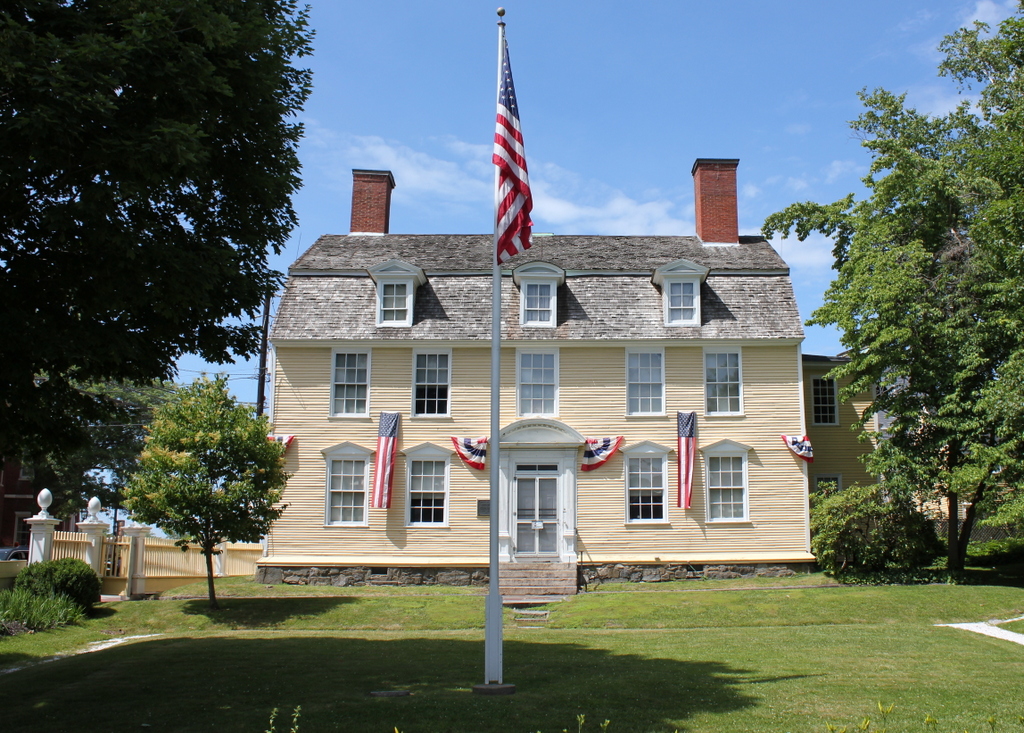 Like the nearby Buckminster House, this historic house is named for someone who only lived here for a few years, in this case Revolutionary War naval hero John Paul Jones.  Jones never actually owned the house, but he lived here as a boarder from 1781 to 1782.  The house was built in 1758 by Hopestill Cheswell, an African-American housewright who was responsible for constructing several other buildings in Portsmouth.  The original owners were Captain Gregory and Sarah Purcell, and following Gregory's death in 1776, Sarah rented rooms to boarders until she died in 1783.
John Paul Jones rented the room on the second floor on the right-hand side of the building, living here while supervising construction of the USS America on nearby Badger's Island.  The America was to be the US Navy's first ship of the line, and the largest warship built in the United States to that point, and Jones was in line to be her first commanding officer.  However, shortly before the America was launched, the French ship of the line Magnifique was wrecked off the coast of Boston, so Congress voted to give the America to France as compensation, and as a gesture of appreciation.  Jones stayed in Portsmouth until the ship was completed, and although he never got to take command, it was probably a good thing, because she was in the French navy for just over three years before being scrapped, due to extensive dry rot caused by using green wood in the ship's hurried construction.
Unlike the ship that he almost commanded, the house that he lived in still survives, over 250 years after the Purcells first moved in.  The house has a "For Sale" sign in the 1907 photo, and it would change hands at least one more time in 1919, when it was sold to the Portsmouth Historical Society.  Today, it is still owned by the Historical Society, and is open to the public for tours.