The Stone Church at the corner of State Street and Court Place in Portsmouth, around 1905-1915. Image courtesy of the Library of Congress, Detroit Publishing Company Collection.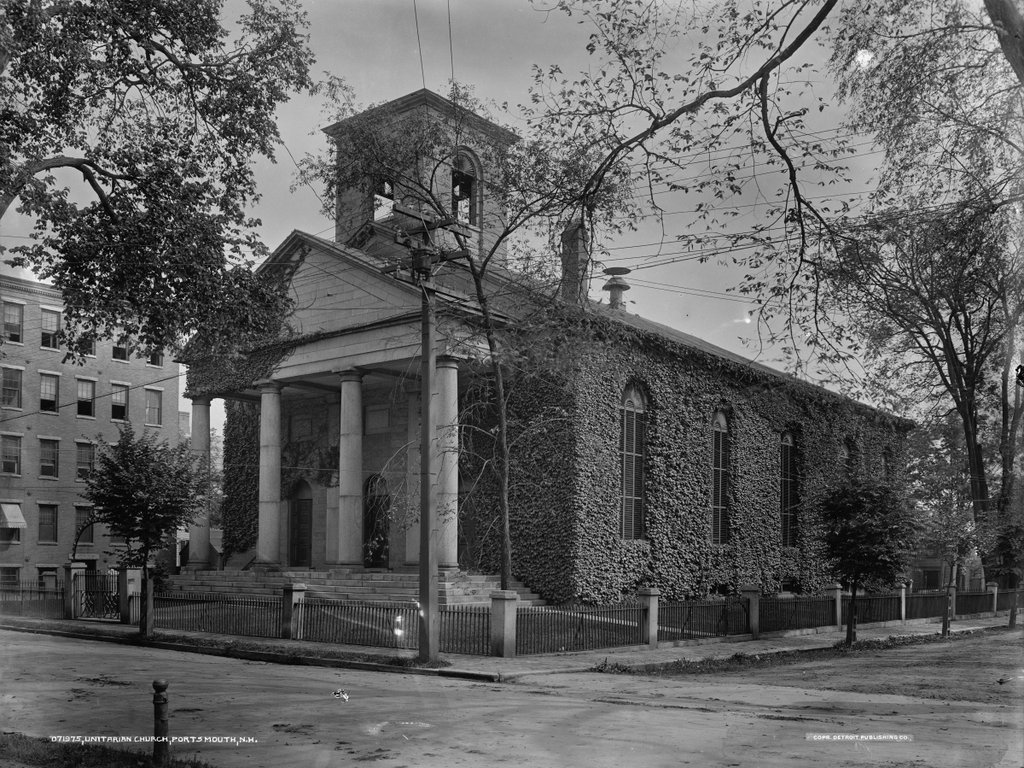 The church in 2015: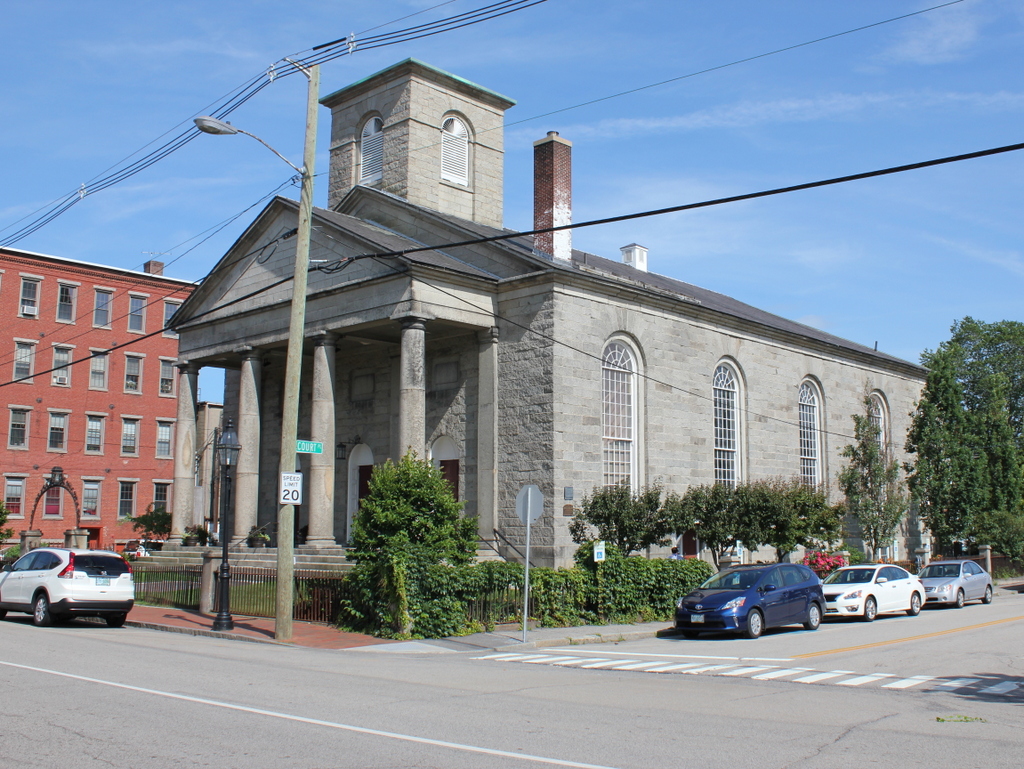 Portsmouth's South Church was established in 1713, and like many other churches in New England in the early 19th century, they became a Unitarian church under the pastorate of Dr. Nathan Parker in 1819.  Construction on this stone church began five years later, and it was completed in 1826.  The design reflects the popular Greek Revival style of the era, with a portico supported by pillars at the front entrance.  Most of the churches built in this style were either wood, such as the 1819 Old First Church in Springfield; or brick, as seen in the 1807 First Church of Christ in Hartford.  Here in Portsmouth, the South Church was built of stone, which was not as common in early 19th century New England churches as it would be later in the century.  However, there were some that were built with stone, including the 1828 United First Parish Church in Quincy, Massachusetts, which may have been partly based on the plans for this church.
Today, the church is a Unitarian Universalist church, having merged with Portsmouth's Universalist congregation in the 1940s.  The stone walls are no longer covered in ivy, but otherwise this scene hasn't changed much.  The church was extensively restored in the 1980s, and today even the fence surrounding the building and the archway over the main gate are still there, as is the brick building on the left-hand side of the photo.