Lefty Grove warming up at Fenway Park in 1937. Photo courtesy of Boston Public Library, Leslie Jones Collection.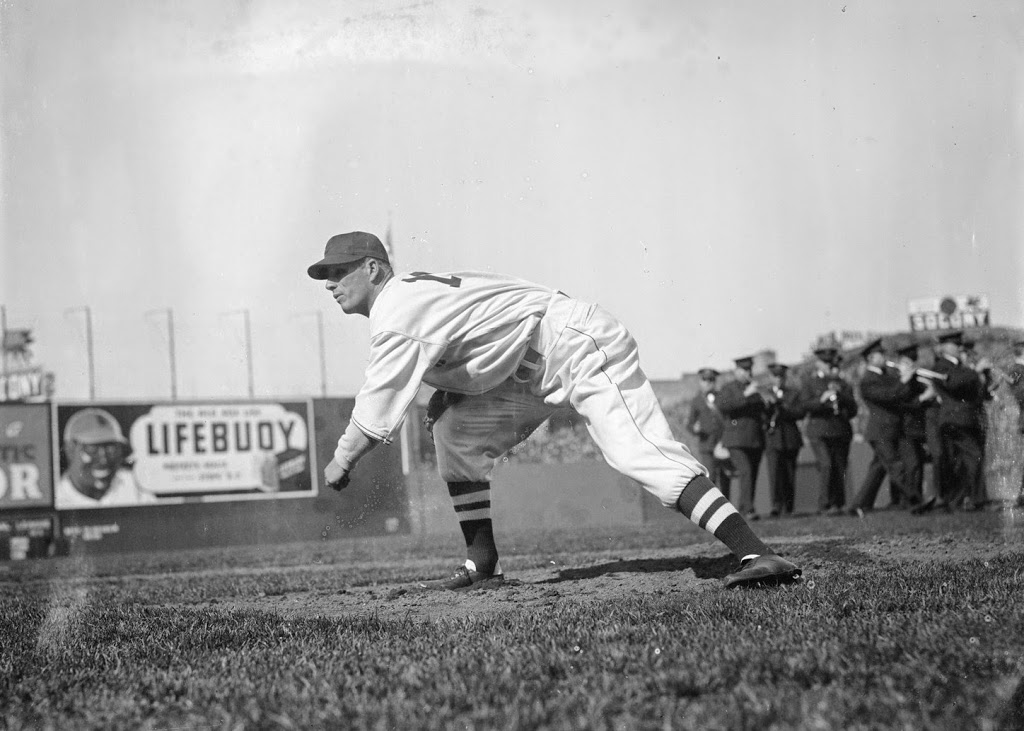 The scene in 2006: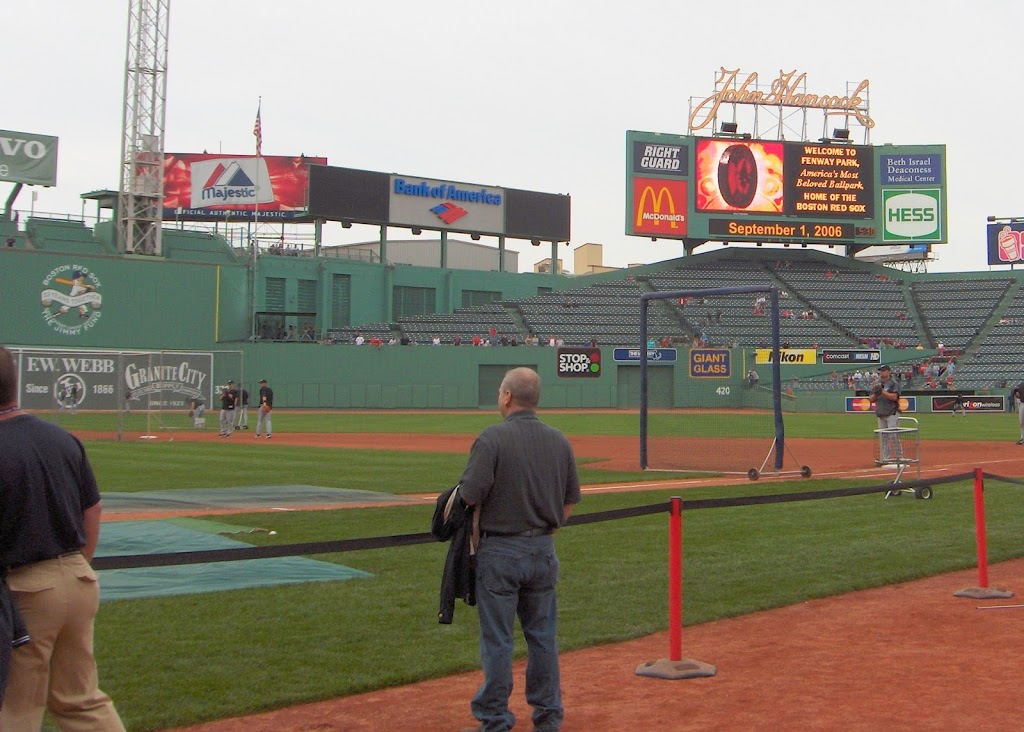 In an earlier post, I looked at the present-day location of a photo of a Red Sox pitching legend, Cy Young.  Less than 30 years later, the Red Sox would have another stadium and a new ace pitcher, Lefty Grove.  Although he spent the majority of his career with the A's, Grove remains the only pitcher to be inducted into the Hall of Fame wearing a Red Sox cap.
Today, Fenway Park hasn't changed a great deal, although it now has lights, electronic scoreboards, and bullpens beyond the outfield fence.  The Green Monster now has seats atop it, and is no longer adorned with any racist ads.