The St. Mary of the Assumption Roman Catholic Church on Elm Street in Northampton, around 1894. Image from Northampton: The Meadow City (1894).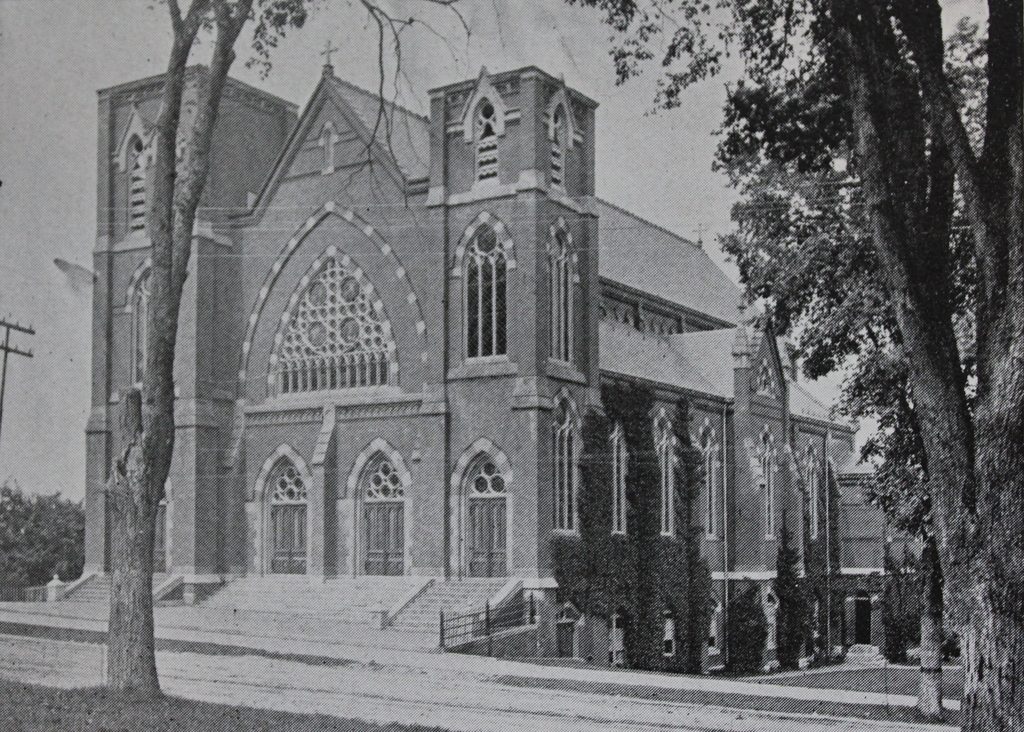 The church in 2017: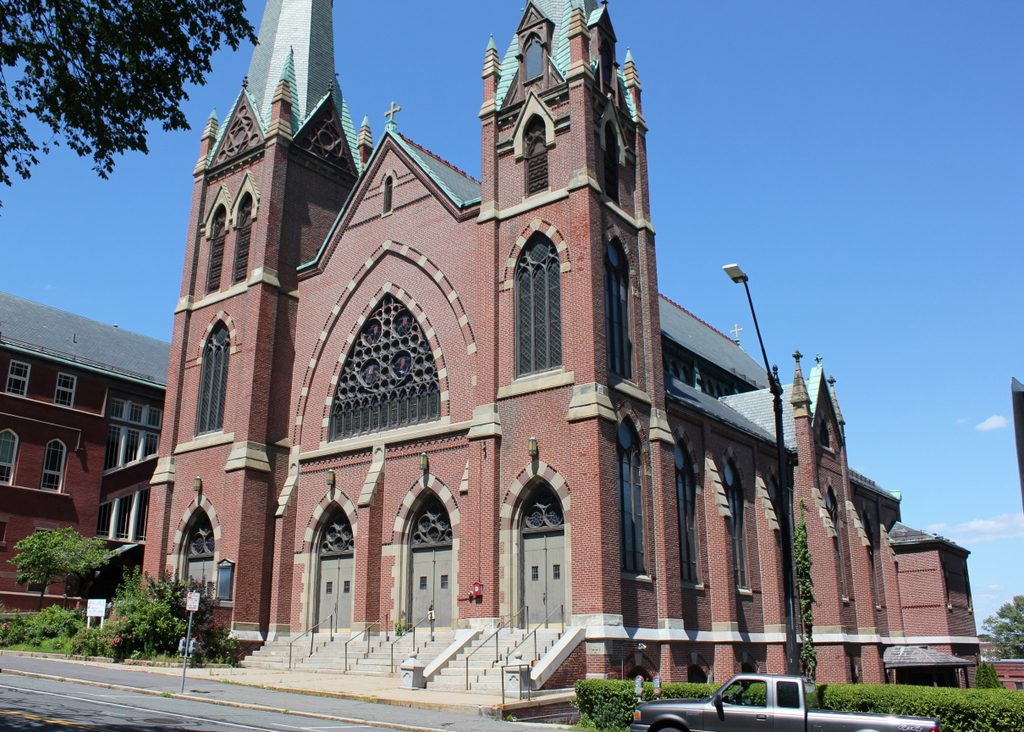 Like most other New England communities, Northampton was predominantly Protestant throughout its first few centuries, but this began to change after the Industrial Revolution, when the region saw large-scale immigration from Catholic countries. Here in Northampton, most of the early Catholics were French-Canadian, and began arriving by the mid-19th century. Within a few decades there were several Catholic parishes in Northampton, including Saint Mary of the Assumption, whose church building was built here on Elm Street in 1881.
The church was designed by Patrick W. Ford, an Irish-born architect who was responsible for a number of Catholic churches in New England. Its polychromatic brick and brownstone exterior reflects the High Victorian Gothic style of the era, and it matches the design of College Hall at Smith College, which is located directly across the street from here. The front of the church is nearly symmetrical, although the left tower is slightly taller and wider than the one on the right. As the first photo shows, the towers did not initially have spires, although they were added a few years later in 1895 and were also designed by Ford.
Aside from the spires, the exterior of the church has not significantly changed in the 125 years since the first photo was taken. However, it is no longer in use as a church, after having been closed in 2010 along with a number of other Catholic churches in the Diocese of Springfield. Some of the parishioners appealed the closing, but the Vatican upheld the decision in 2015. The building has since been offered for sale, although it currently remains vacant, more than eight years after it closed.