The State Street Baptist Church, at the corner of State and Dwight Streets in Springfield, around the 1870s or 1880s. Image courtesy of the New York Public Library.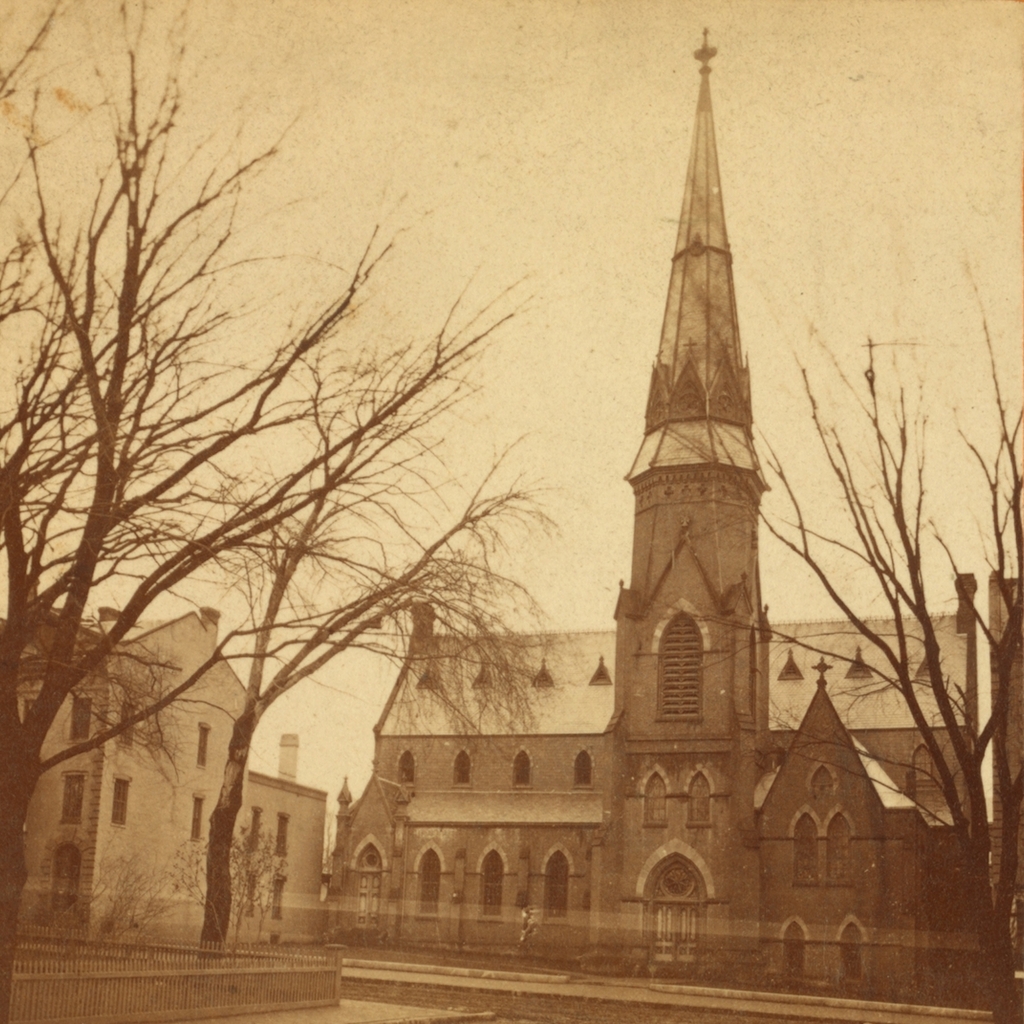 The scene in 2019: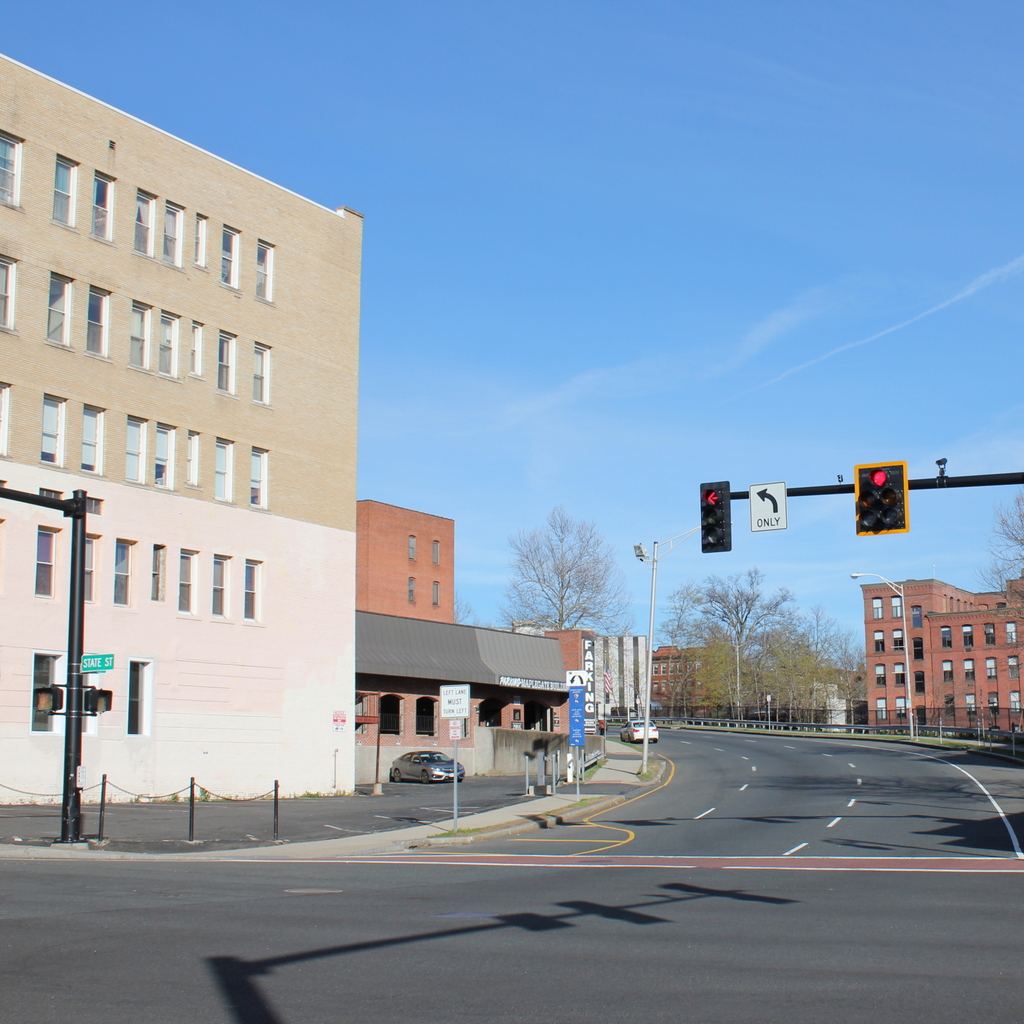 The State Street Baptist Church, also known as the Second Baptist Church, was established in 1864 as an offshoot of the First Baptist Church. A year later, the church began construction of a new building here on State Street, and it was completed in 1867. It featured an ornate High Victorian Gothic exterior, which was designed by Boston architect Sheperd S. Woodcock, and it was constructed at a cost of just over $41,000, including purchasing the property.
The building was formally dedicated on December 18, 1867, in a ceremony that included a number of local and regional Baptist clergymen. C. D. W. Bridgman, of the Emmanuel Baptist Church in Albany, preached the sermon, and other speakers included Rufus K. Bellamy of Chicopee, whose son Edward Bellamy later became a famous novelist. The church was filled to capacity for the occasion, and it was followed by a social gathering attended by members of the city's two Baptist congregations, along with about a hundred guests from out of town. Then, the evening was marked by a second ceremony, which included a sermon preached by Justin D. Fulton of the Union Temple Church in Boston.
At the time, the pastor of the church was Albert K. Potter, an 1859 graduate of Brown University who spent five years at a church in South Berwick, Maine before coming to Springfield in 1865. He served here at the State Street Baptist Church for 18 years, before leaving for a church in Boston. The second pastor, who came here in 1884, was 25-year-old William Faunce. Like his predecessor, he was a Brown graduate, but he only remained at this church for five years, before becoming the pastor of the Fifth Avenue Baptist Church in New York. There, his most famous parishioner was John D. Rockefeller, who was already well on his way to becoming the richest man in the world. Faunce subsequently became president of Brown University, serving from 1899 to 1929. After his death in 1930, the school's Rockefeller Hall was, at the request of the Rockefeller family, renamed Faunce House in his honor.
In the meantime, Springfield's various Baptist churches underwent a series of mergers during the early 20th century. First Baptist, which had relocated to a new building on State Street around 1888, united with Highland Baptist around 1907, becoming the First Highland Baptist Church. The new congregation worshiped in the Highland Baptist building at the corner of State and Stebbins Streets, and in 1920 the State Street Baptist Church similarly merged, vacating their old building here on the lower part of State Street.
By this point, downtown Springfield had grown considerably since this building was completed more than 50 years earlier, and this area was now valuable commercial real estate. So, the old church building was ultimately demolished in 1927, and it was replaced the Arcade Theater, a 1,200-seat cinema that opened in 1931. This theater was located here until 1971, and it was demolished a year later in order to open a new road connecting Dwight Street to Maple Street, as shown in the present-day photo.