The Melvin Memorial at Sleepy Hollow Cemetery in Concord, around 1910-1920. Image courtesy of the Library of Congress, Detroit Publishing Company Collection.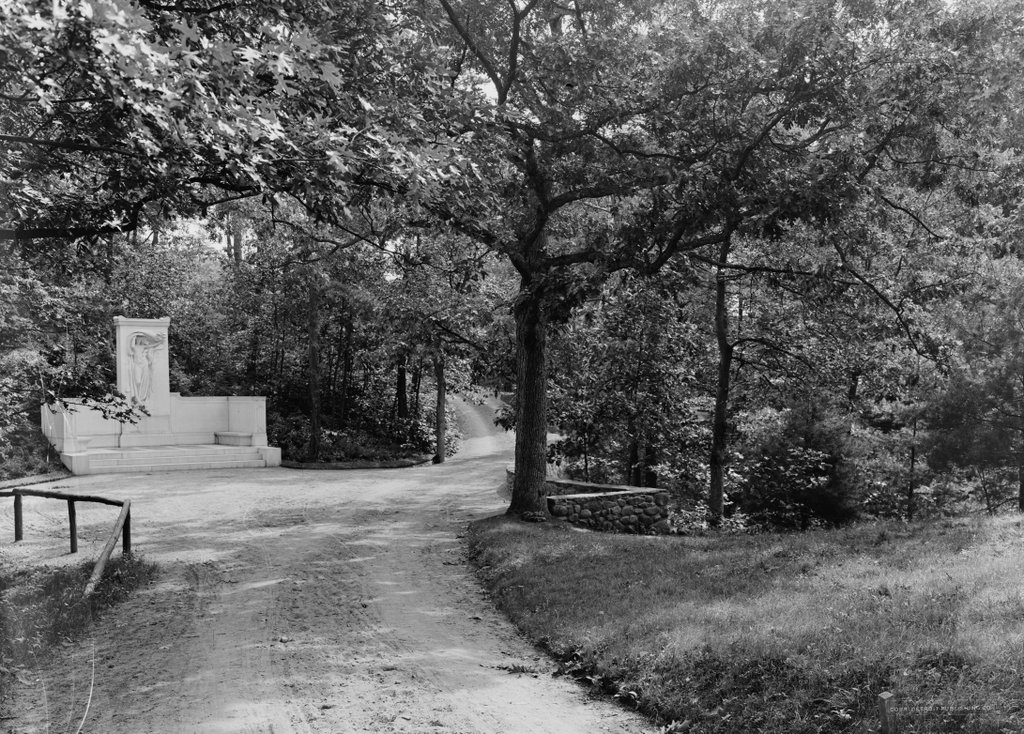 The scene in 2020: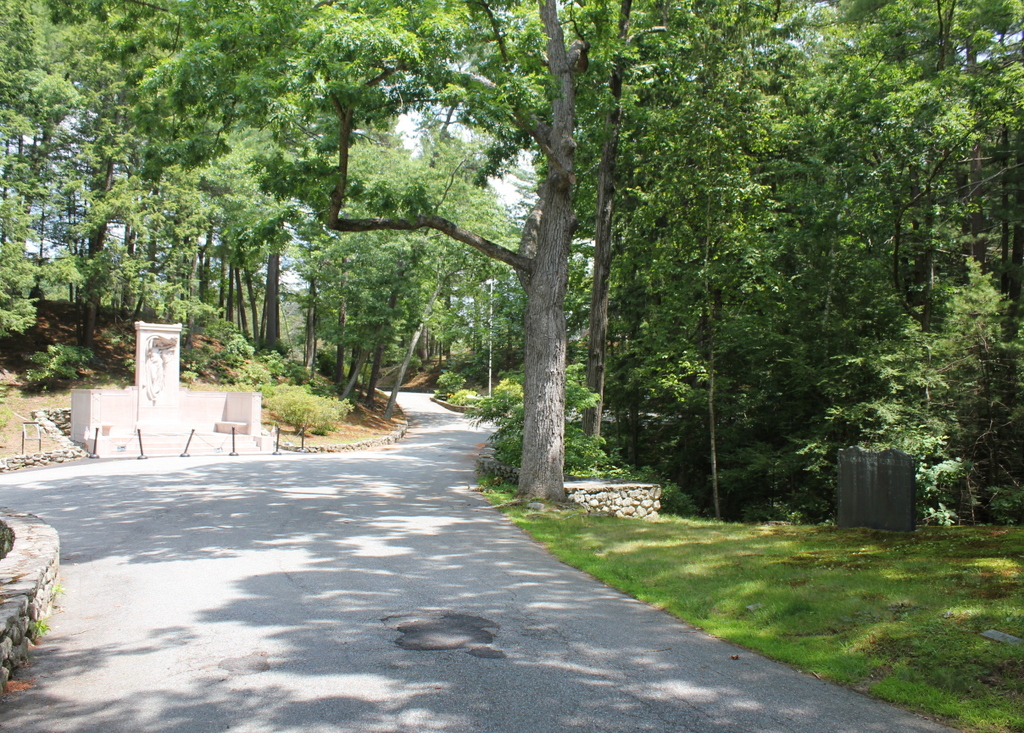 As explained in the previous post, the Melvin Memorial was created in honor of Concord natives Asa, John, and Samuel Melvin. These three brothers all died during the Civil War, and in 1897 their only surviving brother, James C. Melvin, commissioned prominent sculptor Daniel Chester French to design a memorial for them. It was dedicated here in Sleepy Hollow Cemetery in 1909, and it features a relief sculpture titled Mourning Victory. The sculpture shows Victory draped in a flag and carrying a laurel sprig to symbolize the Union victory in the war, but it also shows Victory with downcast eyes, representing the loss of life that was required in order to win the war.
In more than a century since the first photo was taken, remarkably little has changed here in this scene. Sleepy Hollow Cemetery was designed as a natural, park-like cemetery that could be used by both the living and the dead, and it has retained that same appearance over the years. Even the tree in the center of the first photo appears to be the same one that is still standing here in the 2020 photo. As for the memorial itself, it underwent a major restoration from 2018 to 2019, including cleaning, repointing, and repairing the marble, along with replacing the tablets beneath the sculpture of Victory. As a result, the memorial now looks essentially the same as it did the first photo, and it stands as a significant work by one of the nation's leading sculptors of the late 19th and early 20th centuries.