The northwest corner of Dartmouth Street and Huntington Avenue in Boston, in 1873. Image courtesy of the Boston Public Library.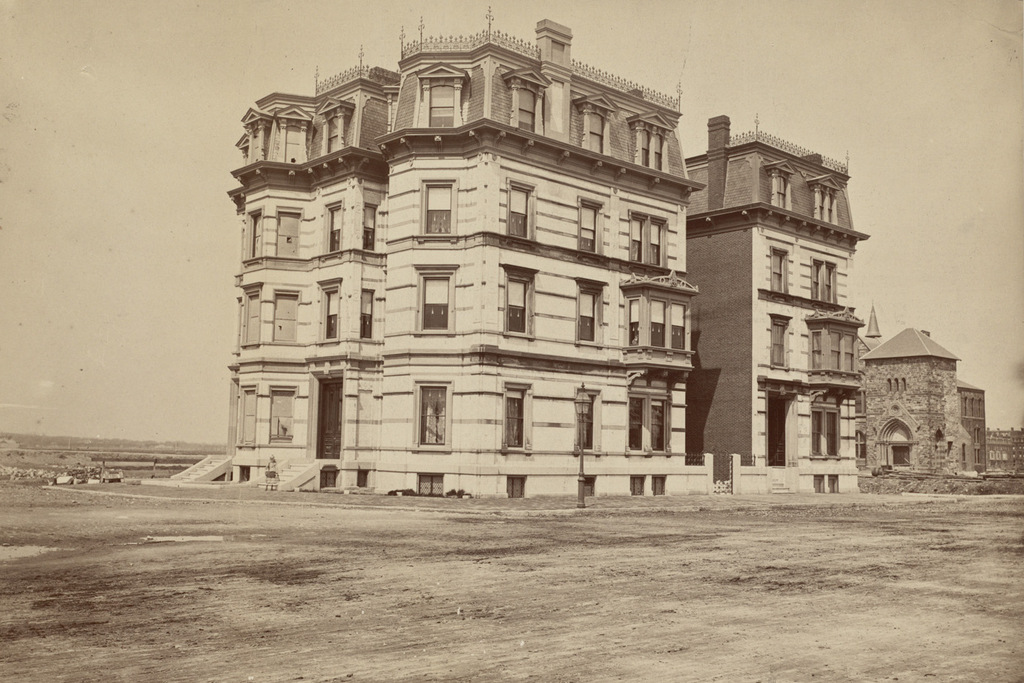 The scene in 2015: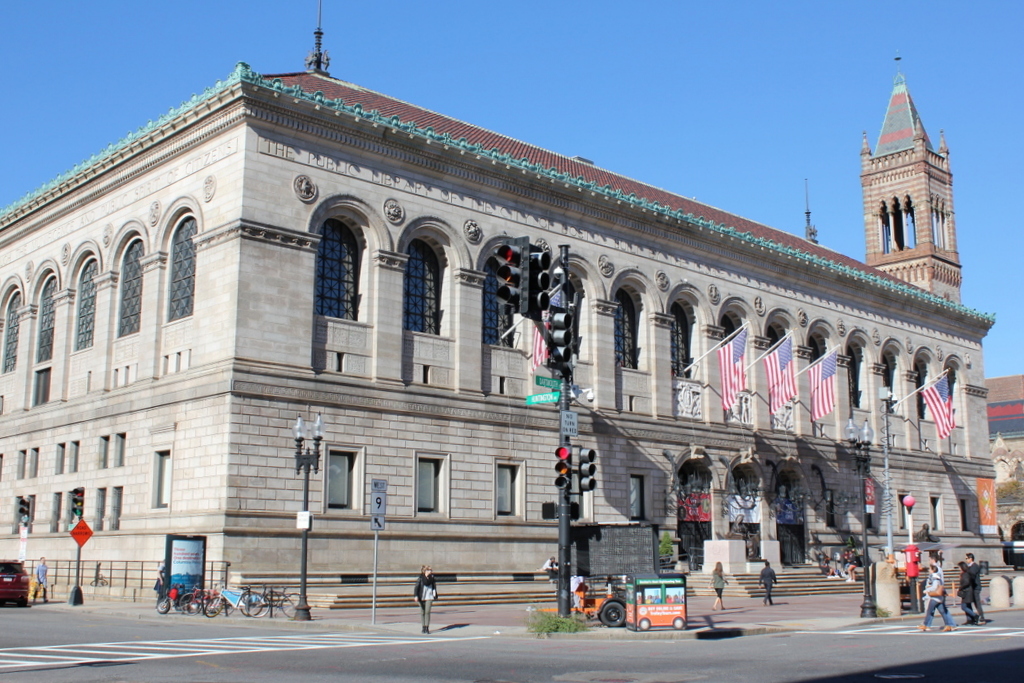 Today, Copley Square is a major focal point of the Back Bay neighborhood, but in 1873 it was still very much a work in progress. Although the Boston Public Library's McKim Building would come to be a defining feature of the square, its completion was still more than 20 years away. The house in the first photo was the western extent of the Back Bay development at the time; beyond it in the distance are empty lots and marshland soon to be filled in for the project. Aside from this house, the only other building visible in the scene is the New Old South Church, which was under construction to the right.
The church is still standing today, but the house would not last very long here. By the late 1880s, it was demolished to build the main branch of Boston Public Library. This architecturally prominent building would serve as a predecessor to many other grand urban libraries in the country, and today it is as much a museum as it is a library, with significant collections of rare books, manuscripts, artwork, and photographs, including the 1873 photo featured here.