The view from Chestnut Street looking across State Street toward the corner of Maple Street, around 1908. Image courtesy of the Library of Congress, Detroit Publishing Company Collection.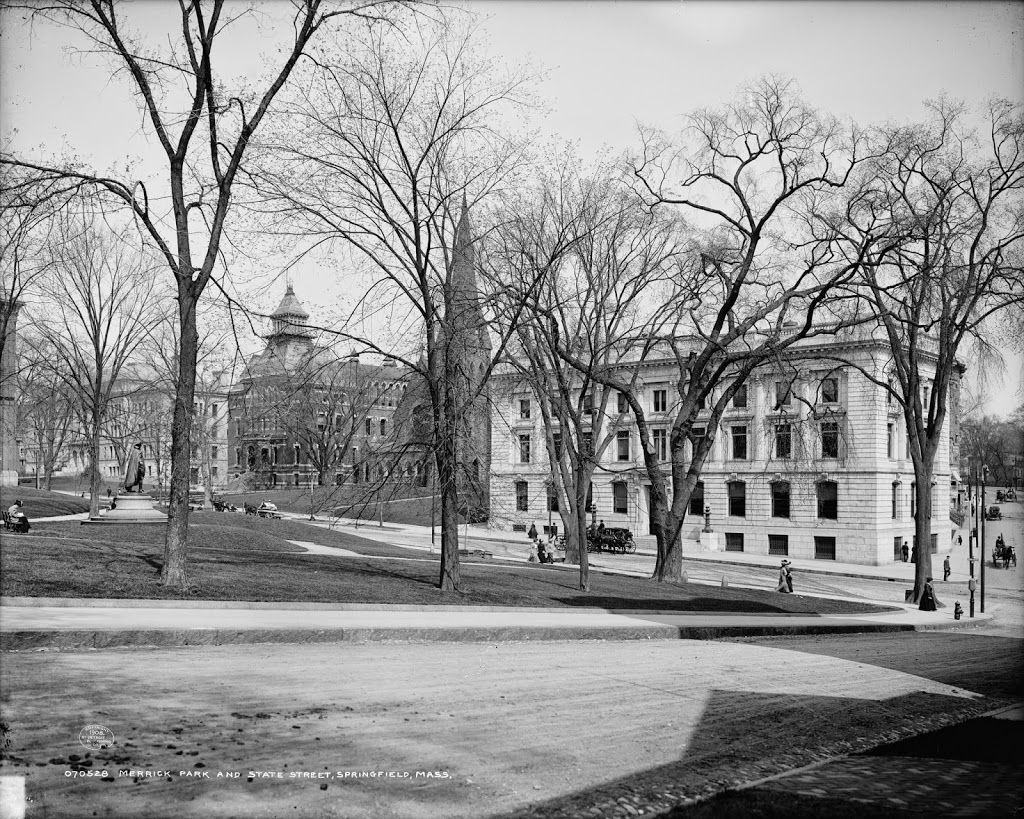 The same scene in 2012: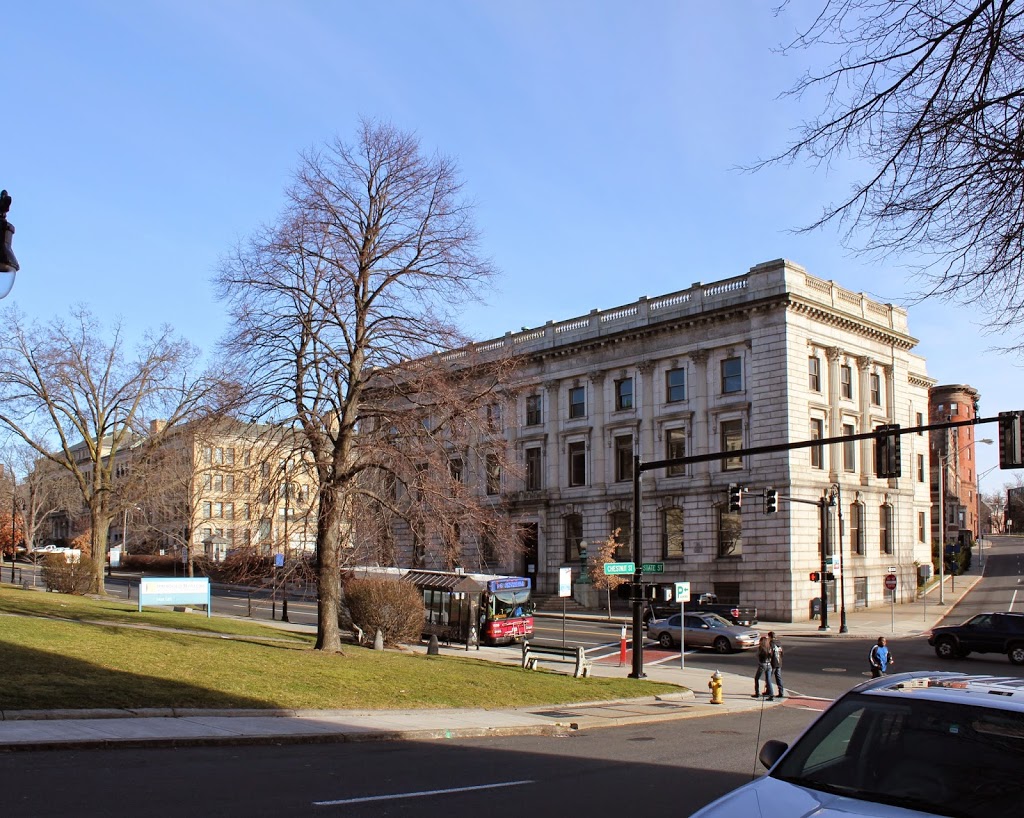 The first photo shows several important Springfield buildings. Starting in the distant left is the old Central High School, which later became Classical High School. To the right of it is the old Springfield High School, then the Church of the Unity, and finally, the Springfield Fire and Marine Insurance Company building. This building, completed just a few years earlier in 1905, was designed by the prominent architectural firm of Peabody & Stearns, and is an excellent example of classical revival architecture in Springfield.
Today, Classical High School is still standing, with a new wing that was added in 1922 after the old high school building next to it was demolished. The school itself closed in 1986, and the building was converted into condominiums. The Church of the Unity was demolished in 1961 to make room for an apartment complex that was ultimately never built, and today it is a parking lot opposite the Springfield City Library. The only building that has remained unchanged from the first photo is the Springfield Fire and Marine Insurance Company building. For many years it was used as offices for the Springfield School Department, but it is currently vacant. Because of its historical and architectural significance, though, it is listed on the National Register of Historic Places.