Shown below is a 1909 photo of Court Square looking east, taken at the same time as the photo in my previous post. Image courtesy of the Library of Congress, Panoramic Photographs Collection.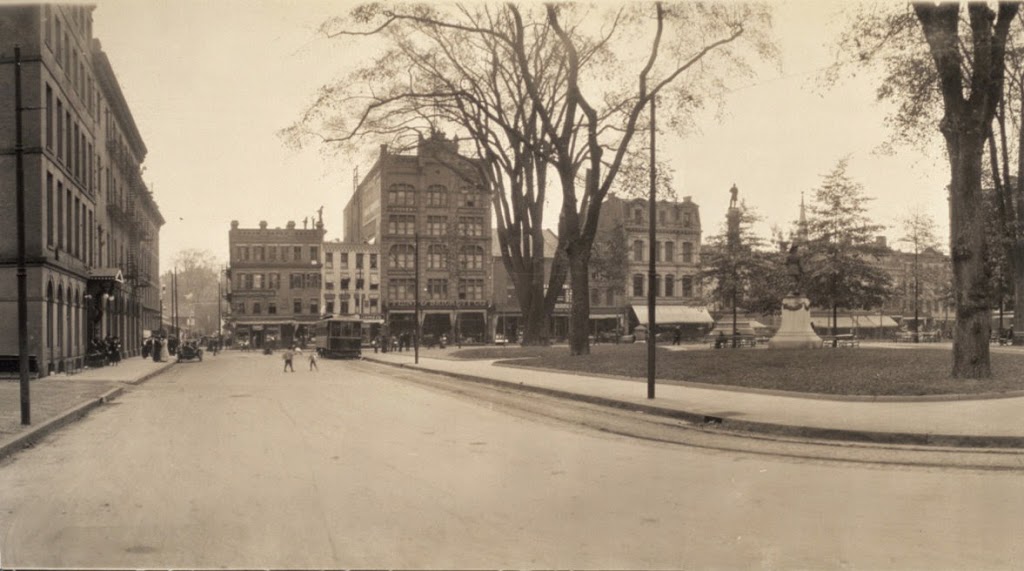 Fast-forwarding 103 years to 2012, the scene has changed dramatically.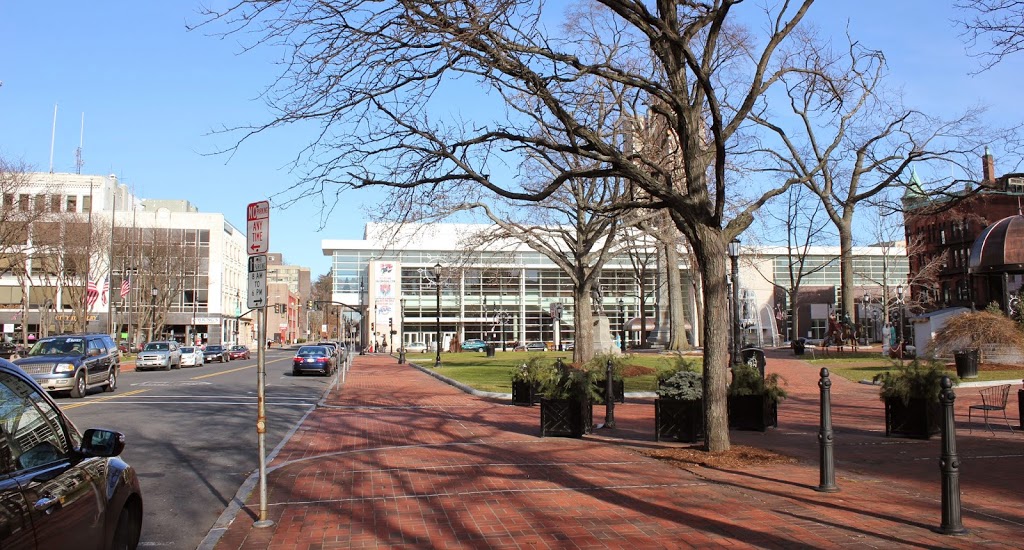 Unlike in the photo of the south and west ends of Court Square, these photos of the west (and a little bit of the north) sides of Court Square have almost nothing in common.  The old Chicopee Bank building, seen in the 2012 photo on the far right, is barely visible behind the tree on the right-hand side of the 1909 photo, and the Miles Morgan and Civil War monuments in Court Square are still there.  But other than that, everything else has changed, with the most notable difference being the MassMutual Center. Built in 1972 as the Civic Center, it replaced several city blocks, including the buildings in the center of the 1909 photo, although some of those were long gone before 1972.  Among the buildings seen in the 1909 view is the old Springfield Republican building, which is the tall building just to the left of center along Main Street.