Trinity Church in Boston, in 1920. Photo courtesy of Boston Public Library, Leslie Jones Collection.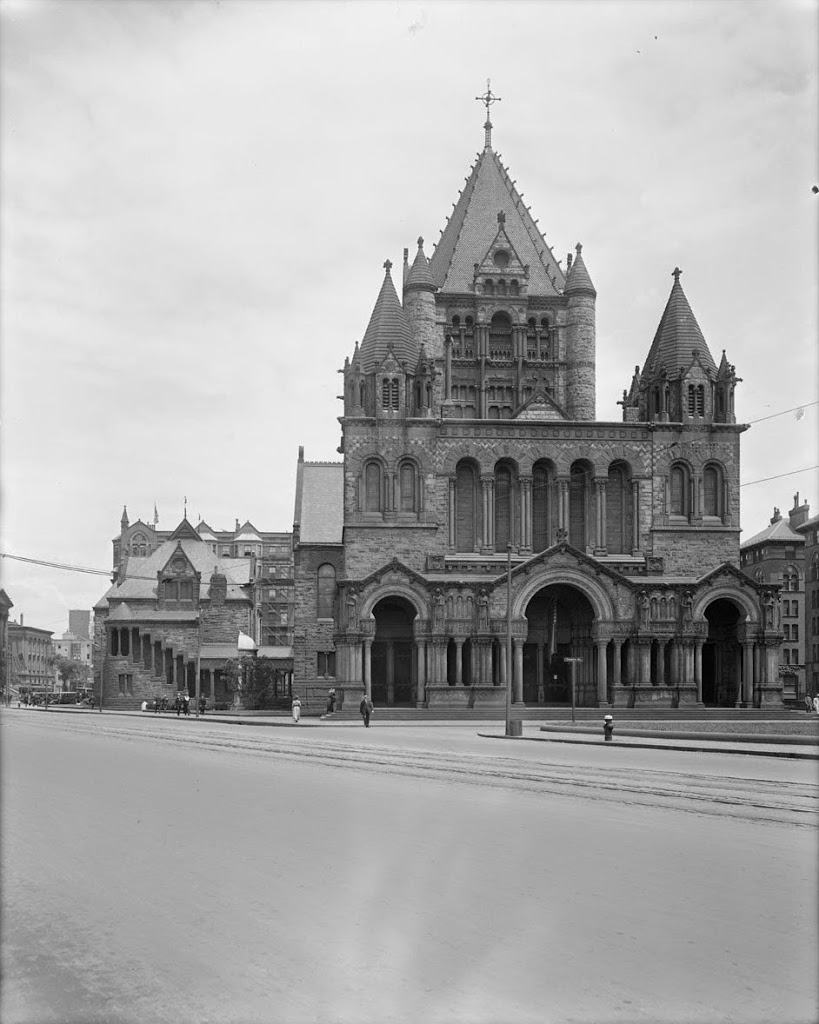 The church in 2013: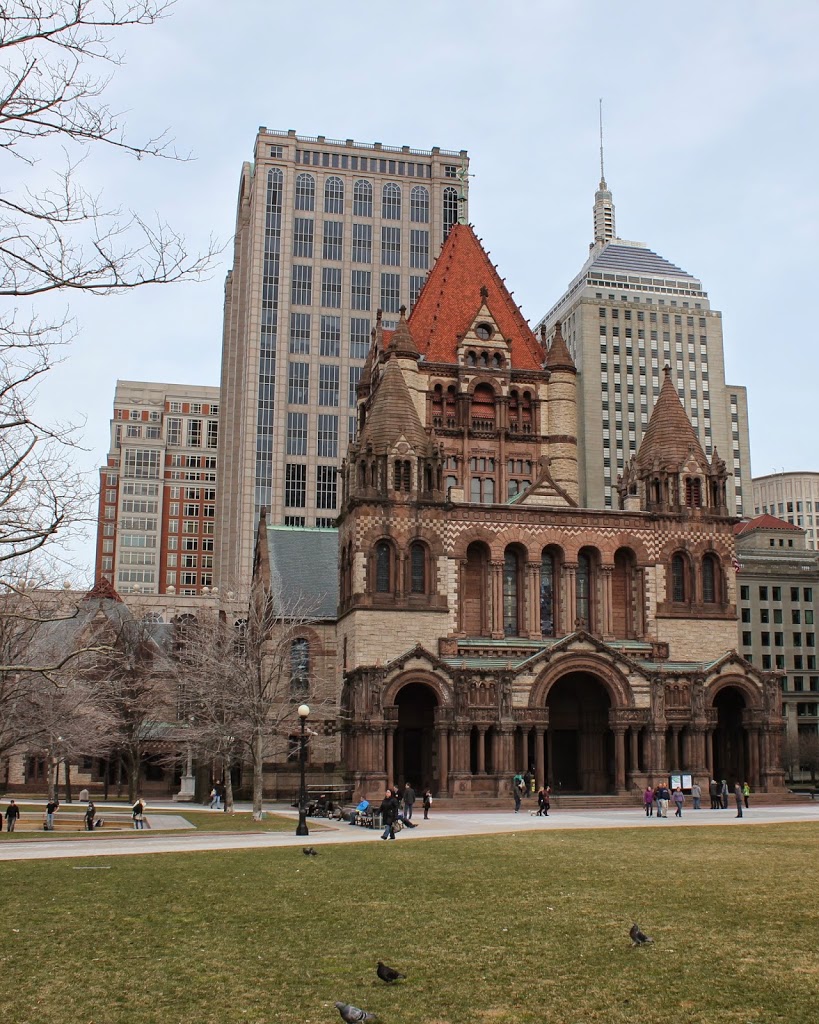 Located at Copley Square in Boston's Back Bay neighborhood, Trinity Church was built between 1872 and 1877, to replace the parish's previous church, which had been destroyed in the Great Fire of 1872.  The church was designed by noted American architect Henry Hobson Richardson, and is generally regarded as his magnum opus.
The surrounding of the church have changed, even though the building itself has remained essentially the same.  Originally, Huntington Avenue (foreground in the 1920 photo) cut diagonally in front of the church; this was changed in 1966, and the former roadway is now part of a park in front of the church.  Behind the church is the Berkeley Building, also known as the Old John Hancock Building, and not to be confused with the John Hancock Tower, which is located immediately to the right of Trinity Church, just out of the picture.