The Niles Building at the corner of School Street and City Hall Avenue in Boston, in 1880. Photo courtesy of Boston Public Library.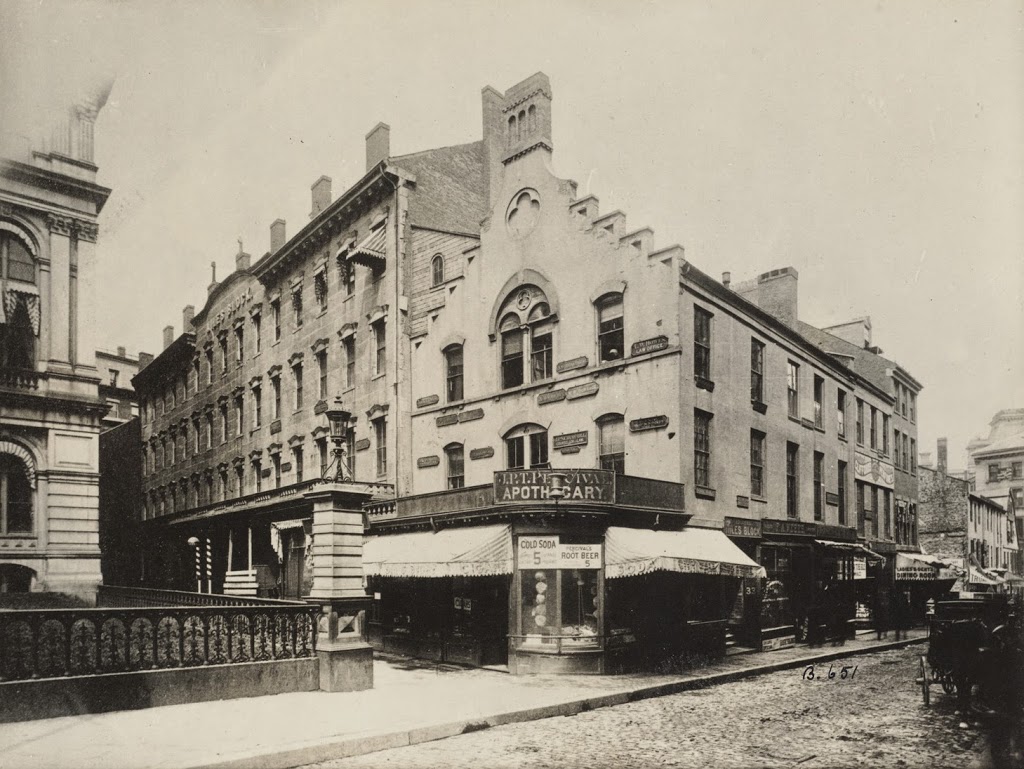 The same scene in 2014: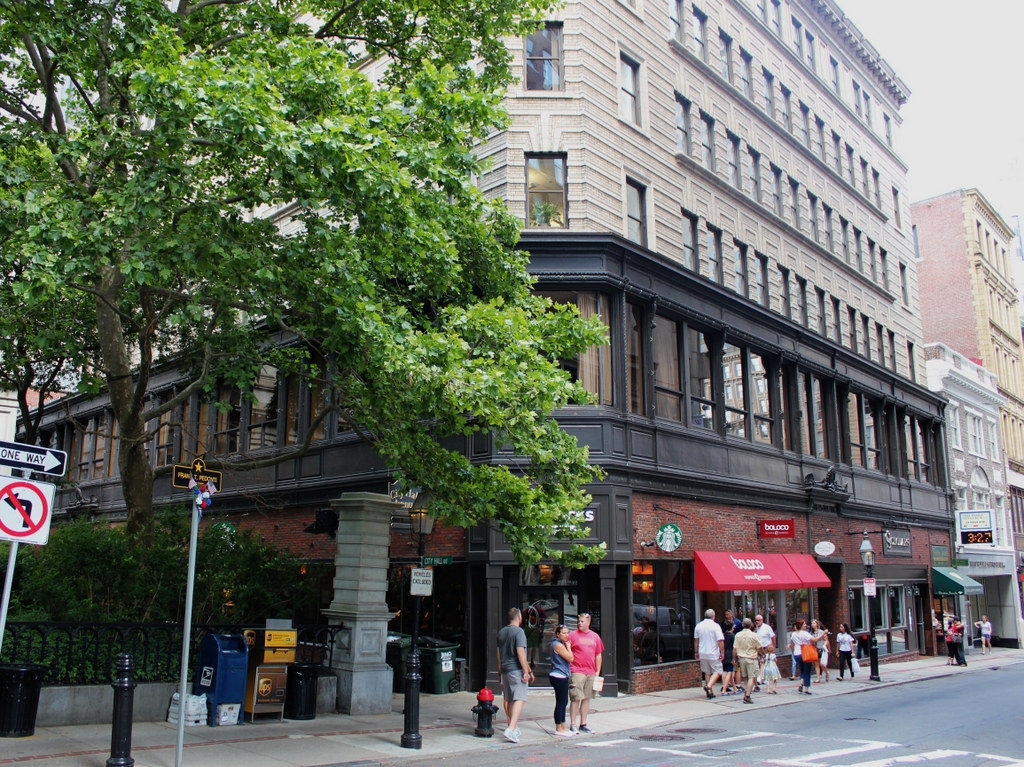 When the first photo was taken, School Street was home to Boston's City Hall, which is barely visible on the far left-hand side.  The building, which opened in 1865, is still there, although it no longer functions as the City Hall.  The buildings in the foreground of the 1880 photo, however, are long gone – the building in the present-day photo was built in 1915, so the older buildings were obviously demolished before then.  At least one other building does exist today from the original photo – the Old Corner Bookstore is seen in the distance on the extreme right of the photo.