President Calvin Coolidge in the road in front of his family's house in Plymouth, Vermont, in August 1924. Photo courtesy of Boston Public Library, Leslie Jones Collection.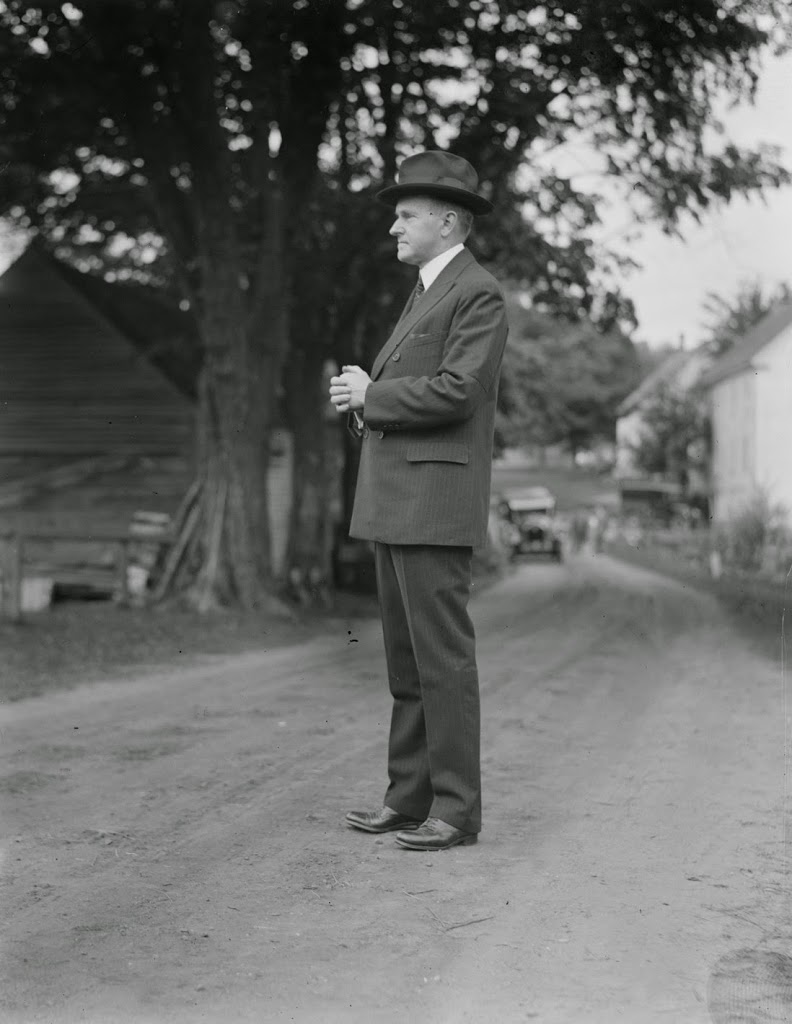 The road in 2014: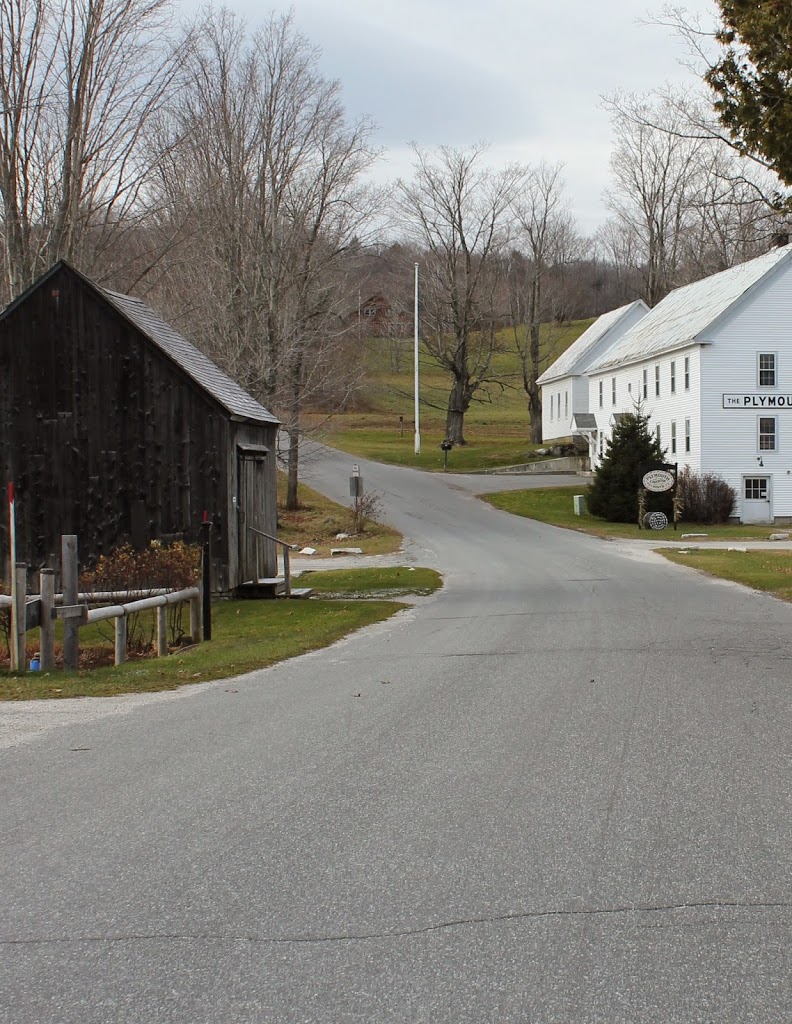 From this spot, President Coolidge would have been looking at the Union Christian Church, which is across the street from the house that he grew up in.  He is standing on Messer Hill Road, and the building beyond him and to the left is a c.1870s shed that served as the workshop for his father's farm.  On the right-hand side is the Plymouth Cheese Factory, which was opened by Coolidge's father and four other local farmers in 1890.  It was later owned by Coolidge's son John, and today it is owned by the Vermont Division for Historic Preservation and still operates as a cheese factory.
I don't know why Coolidge was standing in the middle of the road, but apparently neither did photographer, Leslie Jones of the Boston Herald-Traveler.  His caption was "A penny for his thoughts," although it probably would have taken more than a cent to get Silent Cal talking.  Certainly, though, his thoughts could've been on his on, Calvin Coolidge, Jr., who had died just a month earlier of blood poisoning following an infected blister.  Perhaps this was the reason for the vacation to Plymouth – an opportunity to get away from D.C. and spend time with his father, his wife, and their other son John.