The baseball field at Wesleyan Academy (today Wilbraham & Monson Academy) in Wilbraham, probably around 1900.  Image courtesy of the Wilbraham Public Library.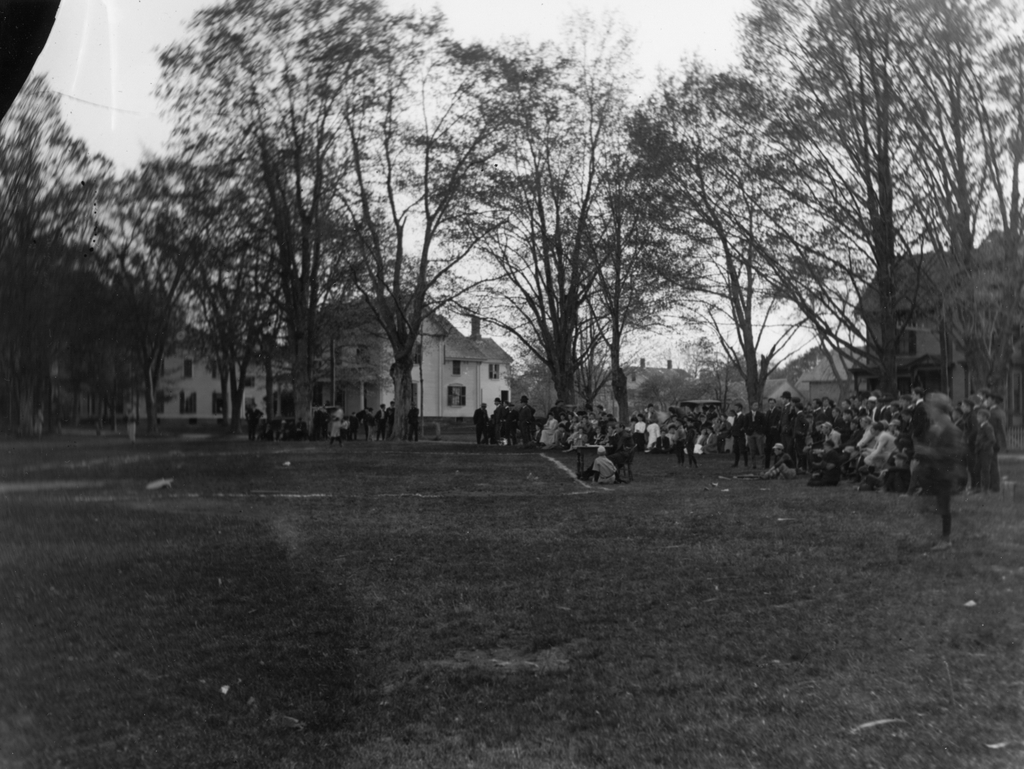 The field in 2015: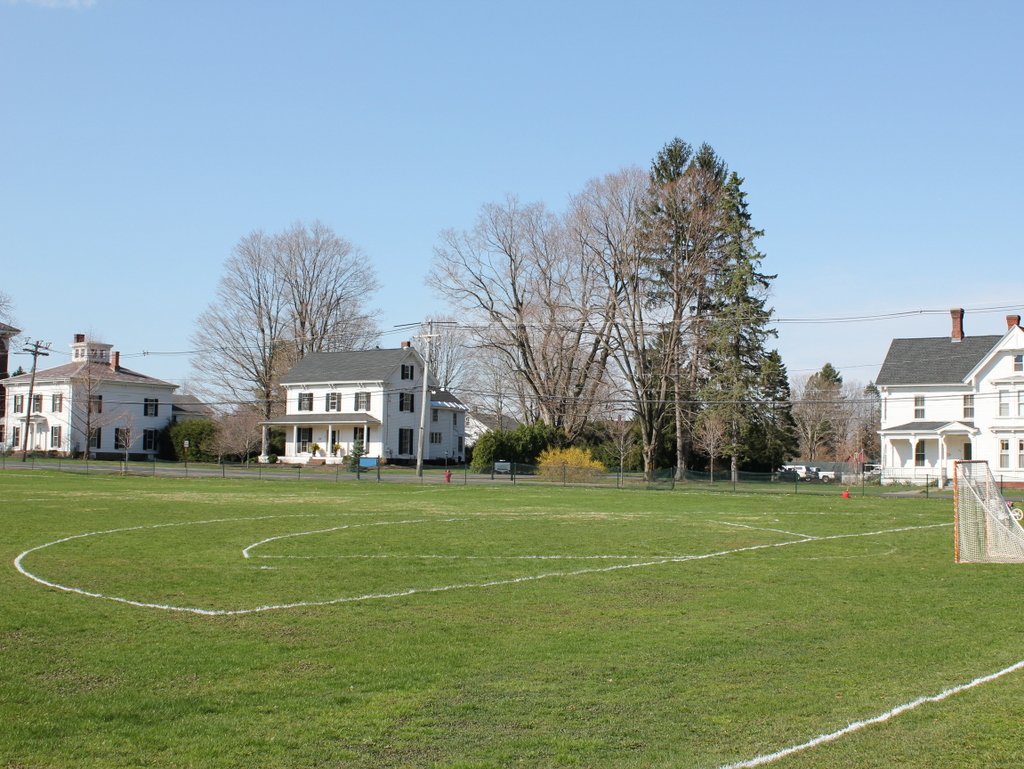 These photos show the same field as the one in this post, just from a different angle.  The historic image here was probably taken at a later date; the one in the other post dates to the early 1890s at the absolute latest, while this one is probably about 10 years later.  This game certainly seems to have attracted a bigger crowd, although obviously the game itself has not started yet – if nothing else, the table sitting on the first base line should give that away.
Wesleyan Academy is now Wilbraham & Monson Academy, and the field is still there, although today it is used for soccer and lacrosse.  The three houses in the background are also still there, and are part of the academy campus.  From left to right, they are: the 1854 Morrow House, the c.1814 Brewer House, and the 1878 Winchester House.  Like most of the other buildings on campus, they are well-preserved, and they make up part of the Academy Historic District, a National Register of Historic Places site.