Old Academy Hall, on the campus of Wilbraham & Monson Academy, around 1900. Image courtesy of the Wilbraham Public Library.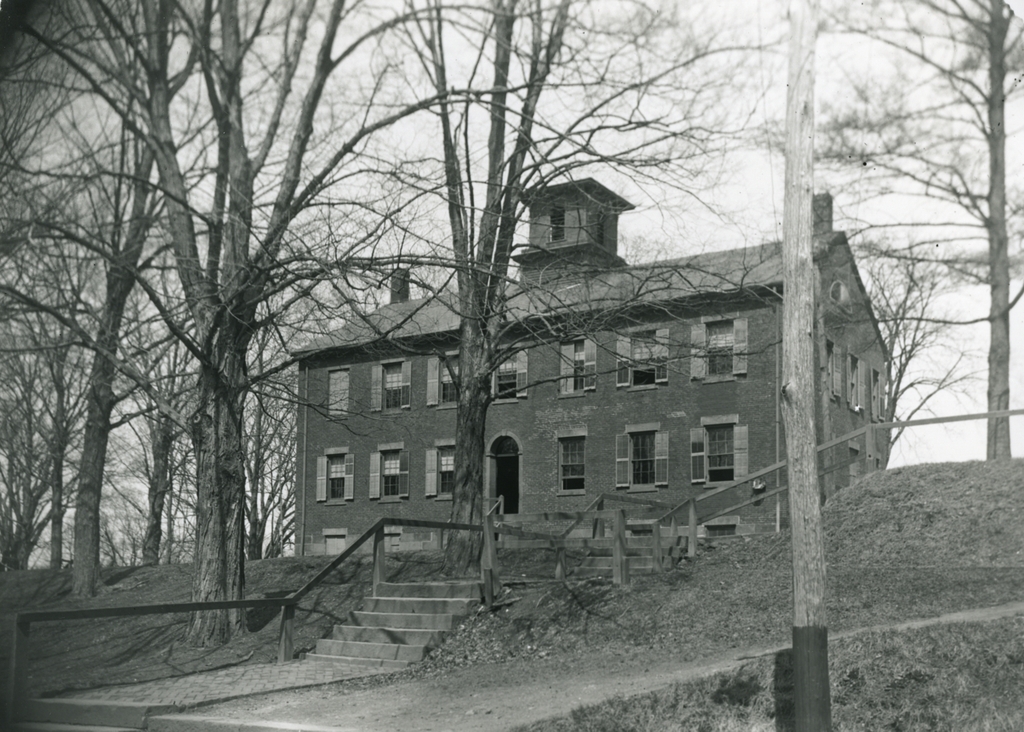 The building in 2015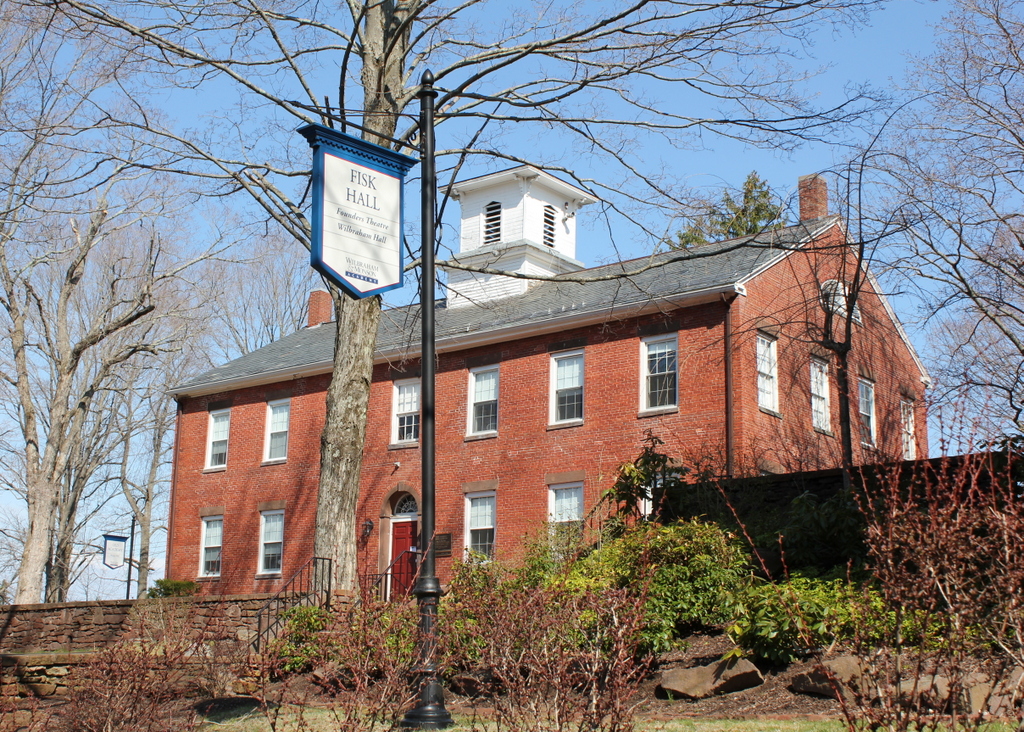 Built in 1824, this was the original building at what would eventually become the Wilbraham & Monson Academy. The school was initially founded as two separate schools: Monson Academy in nearby Monson, Massachusetts in 1804, and Wesleyan Academy in Newmarket, New Hampshire in 1817.  Wesleyan Academy was founded as a Methodist school, and when Newmarket was found to not be a suitable location, the school moved to Wilbraham, which at the time was an important center for the small but growing Methodist denomination.
The school moved into this building in 1825, and although the campus has grown substantially over nearly 200 years, the original building is still in use.  Over the years, the academy taught a number of notable people, including Massachusetts Governor and US Senator Winthrop M. Crane, industrialist and Pratt Institute founder Charles Pratt, and abolitionist and suffragist Lucy Stone.  Several members of my family also attended Wesleyan Academy, including my great-grandfather in the 1880s and both of his parents in the 1840s.  In fact, my great-great grandmother was less than a year younger than Charles Pratt, and likely would have known him during his three years at the school.
Wesleyan Academy closed in June 1911, and remained closed throughout the 1911-1912 school year.  It reopened in September 1912 as Wilbraham Academy, with a new headmaster, a new faculty, and a mostly new student body.  Only one Wesleyan Academy student enrolled in the new Wilbraham Academy, so there is a bit of discontinuity with the school itself, even though the campus remained essentially the same.  Another change came in 1971, when the school merged with Monson Academy and the Monson campus was closed.  Today, although Wilbraham & Monson Academy uses the old Wesleyan Academy campus, the school recognizes 1804 as its founding date, the year that Monson Academy opened.  The original Wesleyan Academy building has remained nearly unchanged from the exterior, and today the building houses classrooms for the English and foreign language departments.