Looking north on Main Street from Faculty Street in Wilbraham, around 1900. Image courtesy of the Wilbraham Public Library.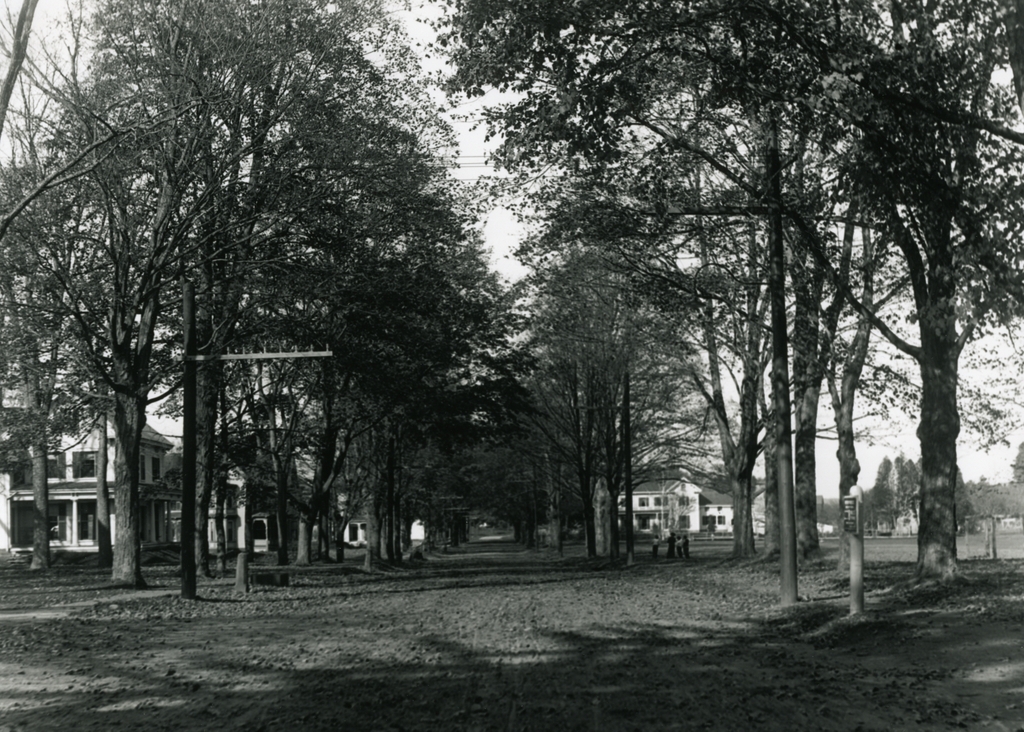 Main Street in 2015:
These photos show Main Street where it passes through the Wilbraham & Monson Academy.  The houses on the left-hand side of the road can also be seen in the photos in this post; those photos were taken from the field on the far right in this view.  At the time that the first photo was taken, the academy was called Wesleyan Academy; it was later called Wilbraham Academy, and in 1971 it merged with Monson Academy, giving the school its current name.  Today, other than having a paved road and fewer trees, not much has changed in this scene, and the area is part of the Academy Historic District, a listing on the National Register of Historic Places.