The Mechanics Hall building on Huntington Avenue in Boston, around 1906. Image courtesy of the Library of Congress, Detroit Publishing Company Collection.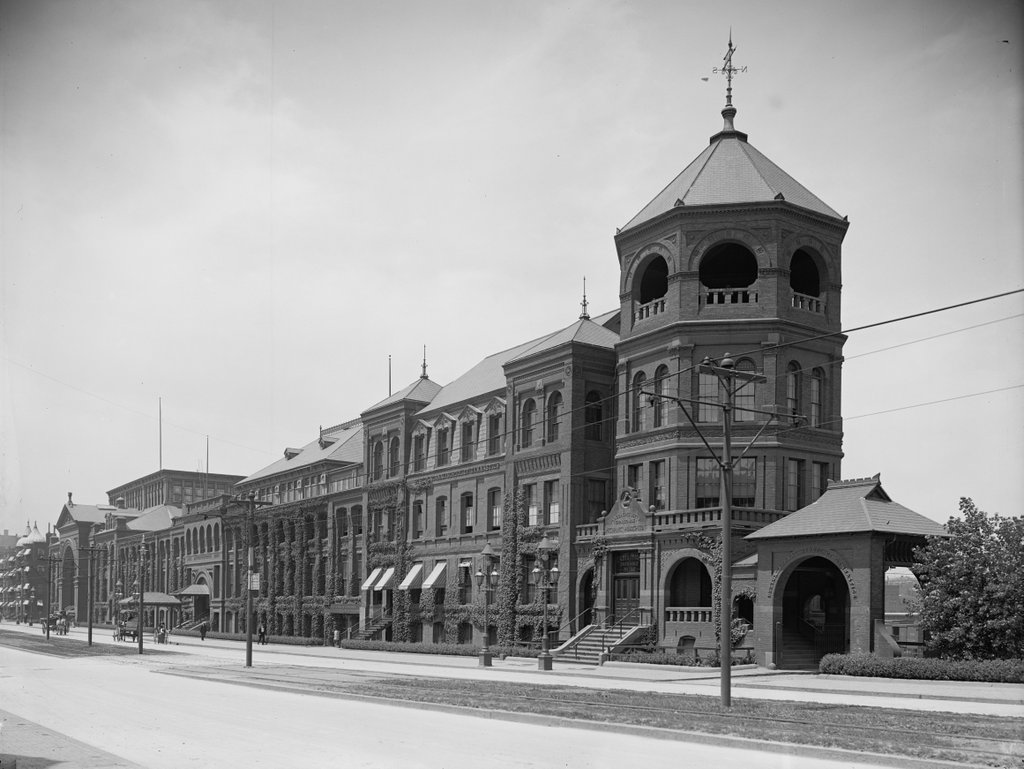 The site in 2015: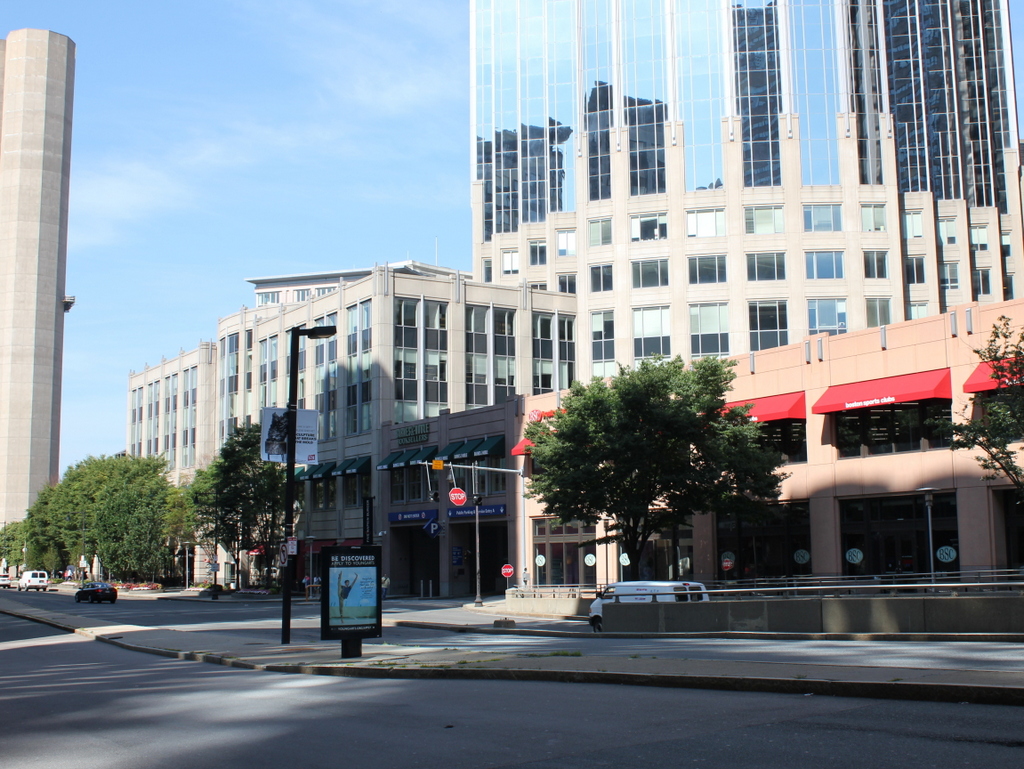 Mechanics Hall was a convention center and civic arena located in Boston's Back Bay, in a triangular-shaped lot between Huntington Avenue to the south, the Boston & Albany rail yard to the north, and West Newton Street to the west.  It was completed in 1881, and was designed by William Gibbons Preston, whose other works in Boston included the Rogers Building on the original MIT campus, and the old Museum of Natural History building.
The building was owned by the Massachusetts Charitable Mechanic Association, and included a large auditorium that was used for various conventions, shows, track meets, wrestling matches, and other events.  It was even briefly home to Boston's first professional basketball team: the 1925-1926 Boston Whirlwinds of the American Basketball League, who began their only season in the Matthews Arena before moving their home games here and then later to a Knights of Columbus Hall in Somerville. The team ended up disbanding partway through the season, after playing just 16 games.
The first photo shows the trolley line running down the median of Huntington Avenue.  This section of the trolley was put underground in 1941, and Mechanics station was built here to serve the building.  However, Mechanics Hall was becoming obsolete, and by the 1950s the neighboring rail yard was being eyed for redevelopment as the Prudential Center.  As part of the project, Mechanics Hall was demolished in 1959, and today the skyscraper at 111 Huntington Avenue occupies part of the former building's location, as seen to the right in the 2015 photo.